Beyond Walls – Lynn, Massachusetts
This is a walk I've been wanting to make – camera in hand – ever since I began noticing murals adorning the walls of downtown Lynn, Massachusetts. From the seat of my commuter train, I could view several murals, making me curious – what was this all about? I had little idea how extensive this project is.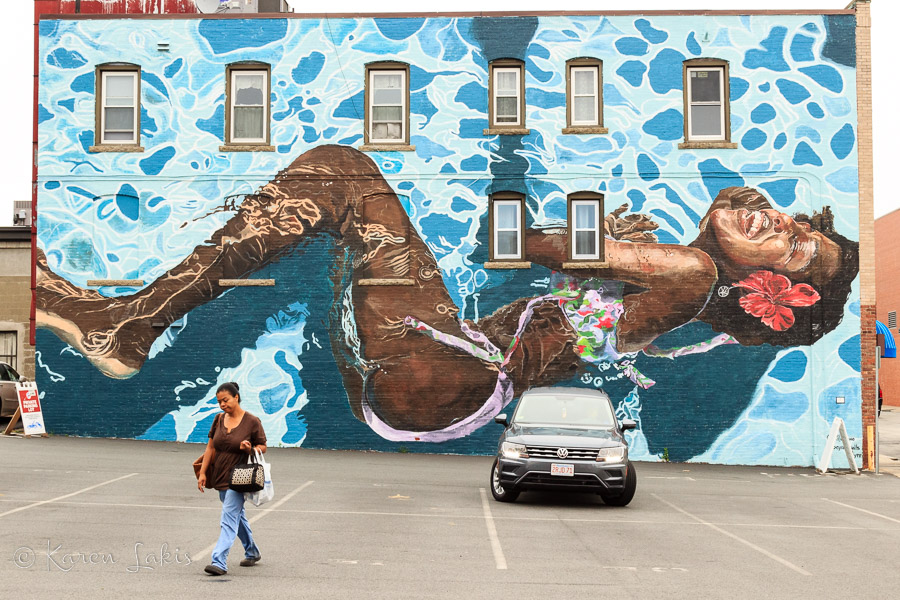 Lynn, Lynn, the city of sin… much to the resident's chagrin, the old rhyme endures.
Lynn – a little bit gritty, a lot diverse – this small industrial city has its share of poverty and illegal drugs, as well as people who care – deeply.
Only a few miles up the coast from Boston, Lynn is one of the few remaining cities in the area where millennials can "afford" to live.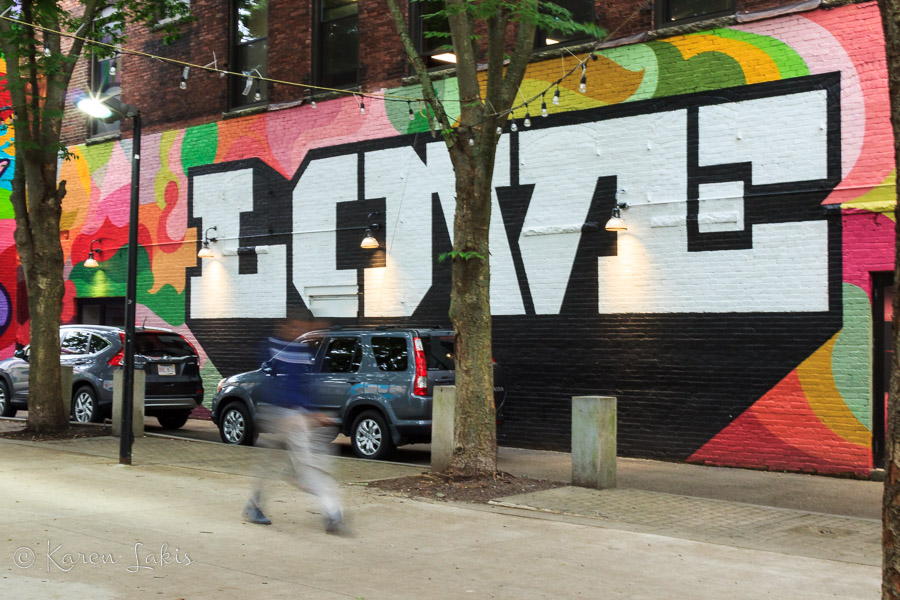 During my months of transition, I spent a fair amount of time in Lynn, living with my daughter and walking to the train station each day. Last week I seized upon the opportunity to take my long-desired photo walk. Heading out first thing in the morning provided the opportunity to witness the city as it awakened.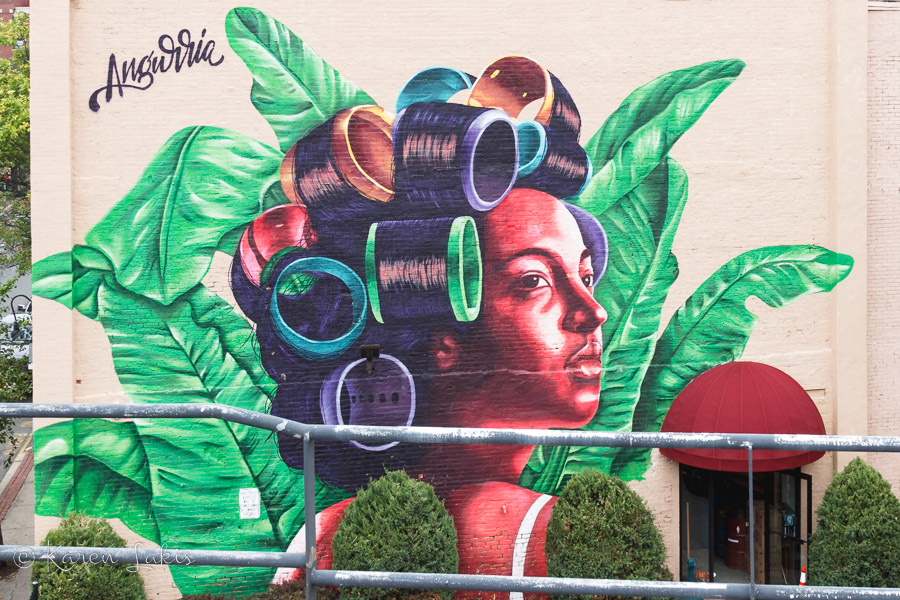 I wandered aimlessly on this gray morning – surprised by so many murals at every turn. I observed as the community came to life. Eyed wearily by some, others offered me a tentative smile; the man in the photo below was determined to assist me in finding as many murals as possible.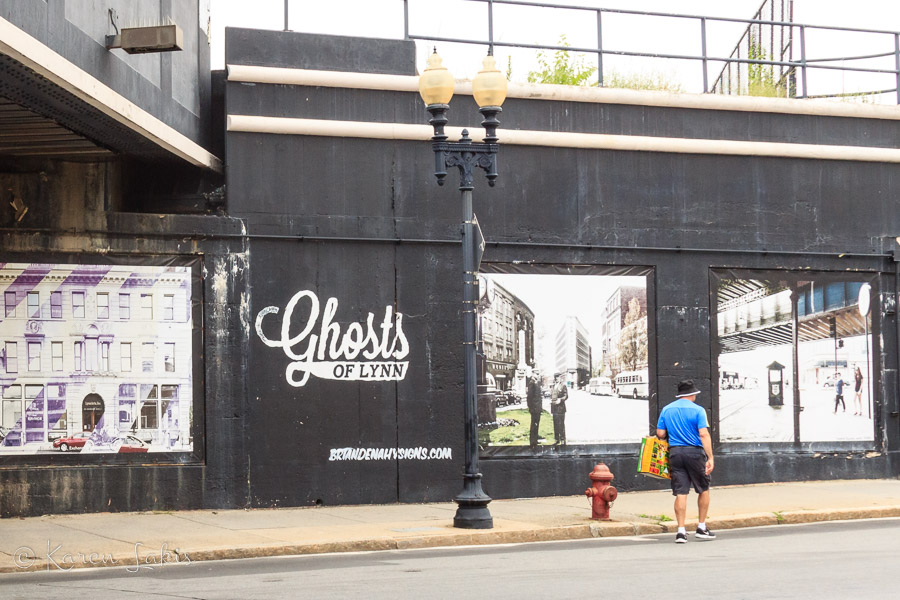 He was actually quite helpful – locating a mural for me, that I had only been able to find from the platform of the train station.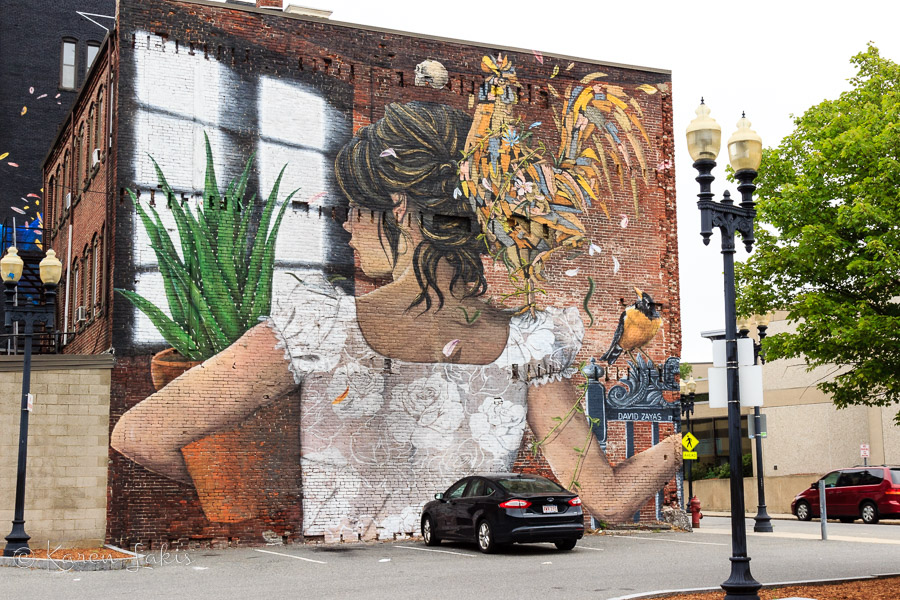 The mural, above, is my new favorite. I love everything about it – especially the little bird.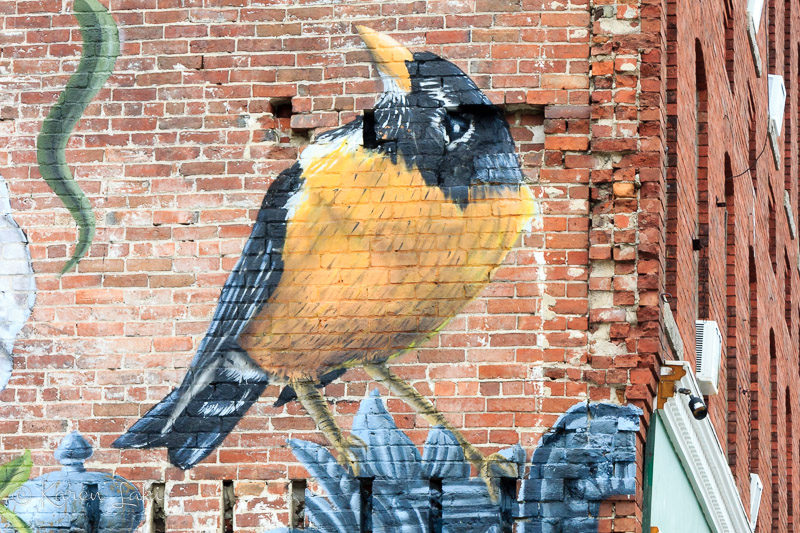 Although the lace on the girl's dress and the light shining through the window aren't too shabby, either.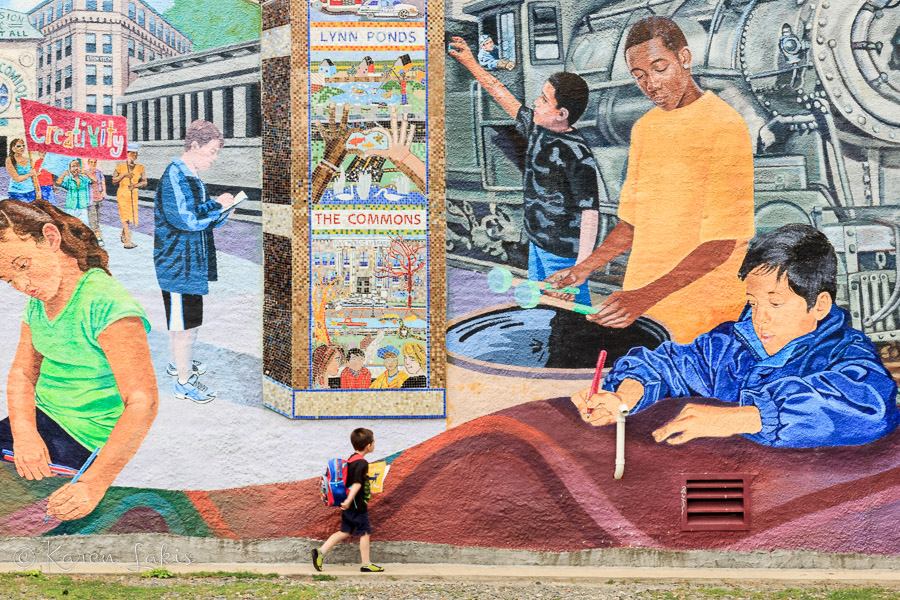 This one is enormous – I am showing only a small piece because I got a kick out of the little boy who kept running back and forth in front. It celebrates the history and diversity of the city.
I finished my "artist date" by sitting on the sidewalk of a local coffee shop, enjoying an iced coffee as I scrolled through my photos and doodled. And – because you know how I love my journals, I made myself a new one – pocket sized to take along on future excursions. And yes, there will most definitely be future artist dates.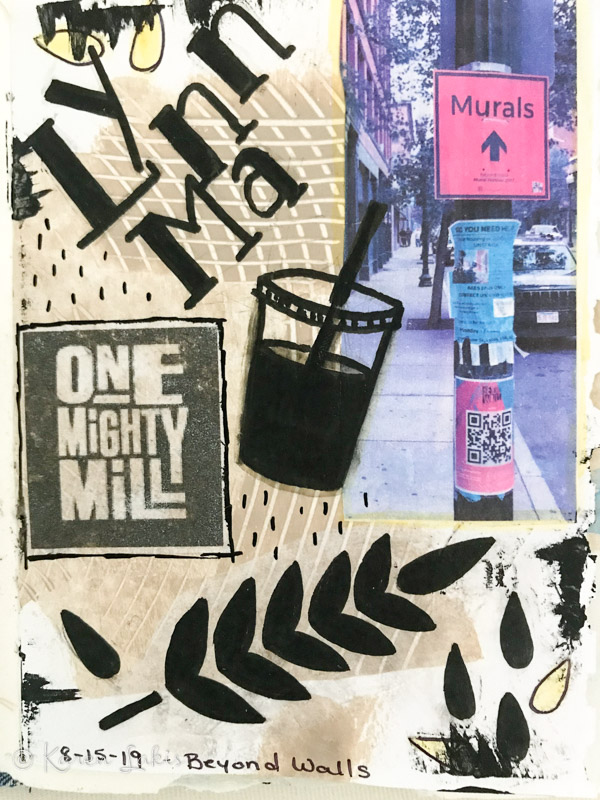 Really, I shouldn't be surprised by how much I enjoyed this outing – exploring the community, appreciating the art – unscheduled and unhurried. Beyond Walls is a non-profit organization that strives to bring communities together through art. I like that, too. I am not sure how many murals there are altogether – many, many more.. And so, my first week of retirement kicked off with a rousing start – I'm not hating it!
Your turn – how is your summer going? Do you schedule time for yourself to just explore art or your creativity?