Winter at Away – bird feeders return to our deck as our not-so-friendly neighborhood bear heads up the mountain for a long nap.
My favorite time – Saturday mornings; with a warm mug of coffee cupped in my hands, I watch as a birdie party takes place on my deck. I think we may be feeding the entire Green Mountain National Forest. I'm okay with that.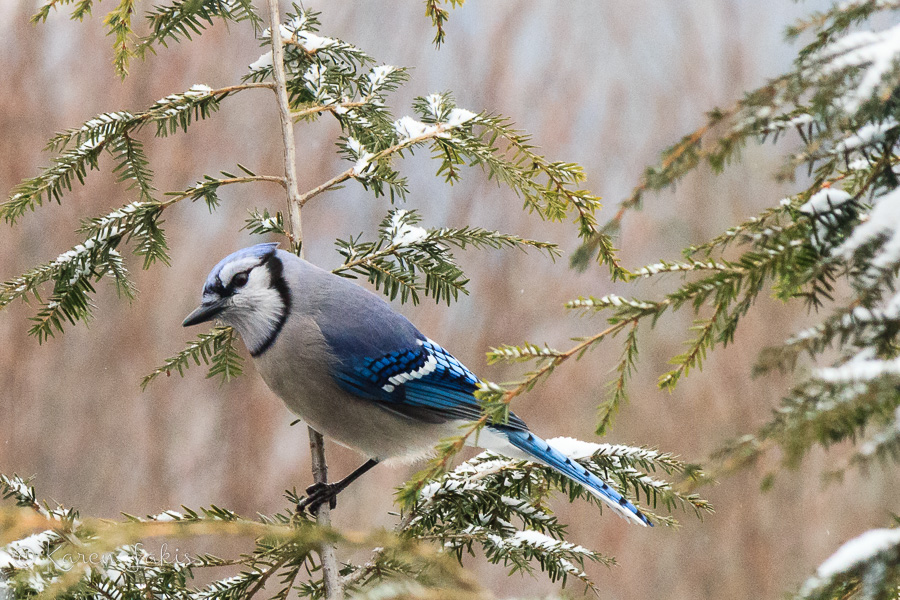 On these mornings, I am often reminded of childhood visits to my grandparents home in Arkansas. My grandpa enjoyed feeding the birds, imitating their calls for me. As I set peanuts on my deck railing to attract the blue jays, I imagine him shaking his head. We never did agreed about blue jays.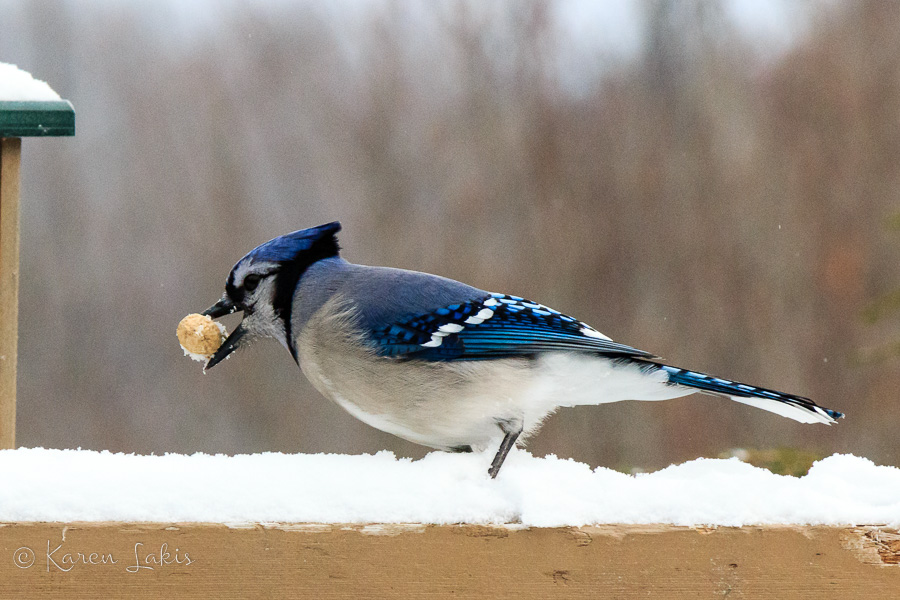 We also disagreed about these little beasts – but I have since come to understand the error of my ways. Squirrels lose their "cute" status after they've taken up residence in your attic – not pleasant. This little bugger came late to the party, missing out on the peanuts. (smile) Yeah, I know – he's cute… in the tree… only in the tree…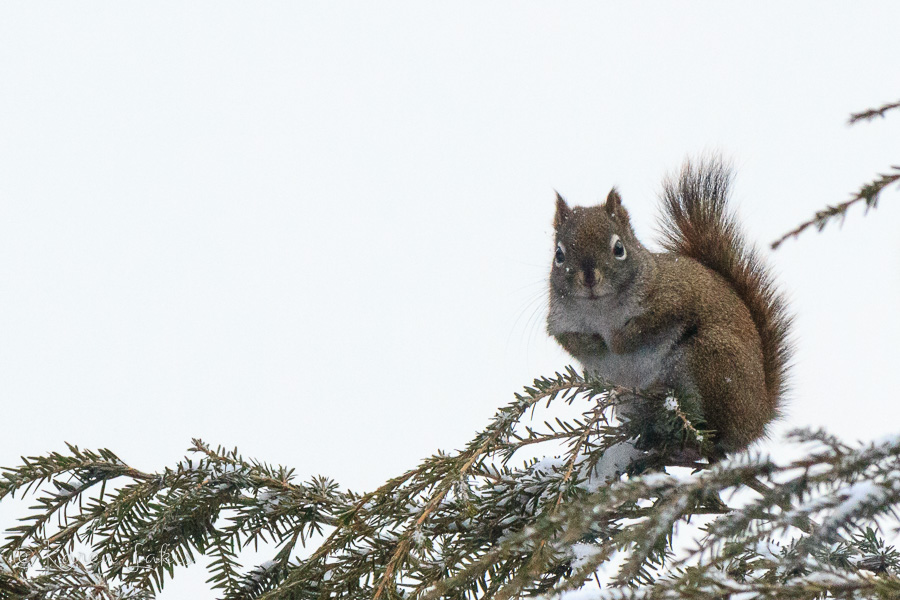 Ella enjoys watching out our slider, too – fascinated by the closeness of the birds. She is a happy, curious little girl.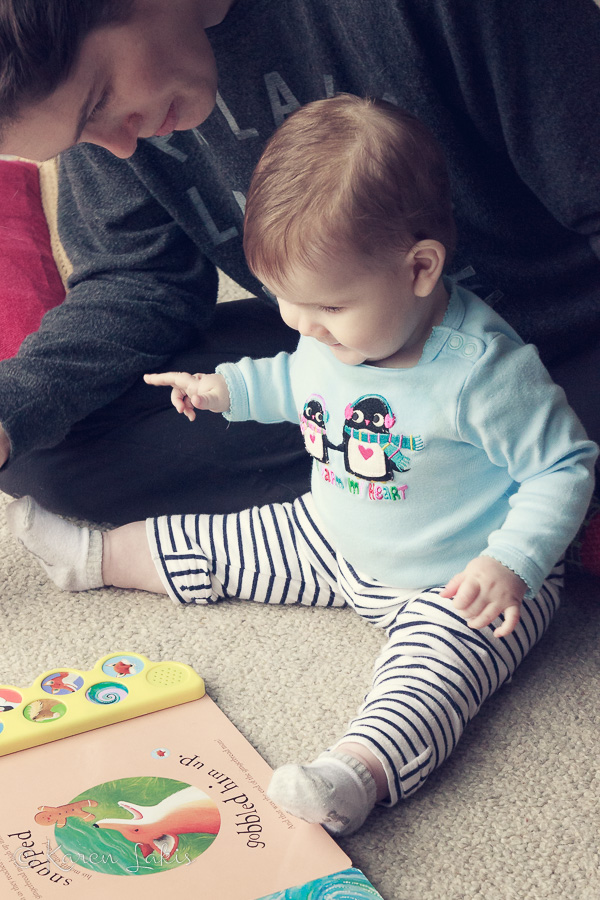 And while it's unlikely I will be the cookie-baking grandma, I wonder whether, someday, she will remember childhood visits to her grandparent's home in Vermont – watching the birds in the winter.
I am joining Eileen for Saturday's Critters