As many of my friends on Instagram already know, my wrist had an early morning date with black ice – yeah, it didn't go well.
And so, cue the whining about the end of my ski season, yada yada – not to mention reparative surgery which felt something like a ton of bricks being dumped on my forearm and so on…
Anyway – all grumbling aside, I have much to be grateful for:
I didn't fall on my head – thank goodness for that!
I can still take photos one-handed with my iPhone. (Such loving care – Chessie watched over me while I napped.)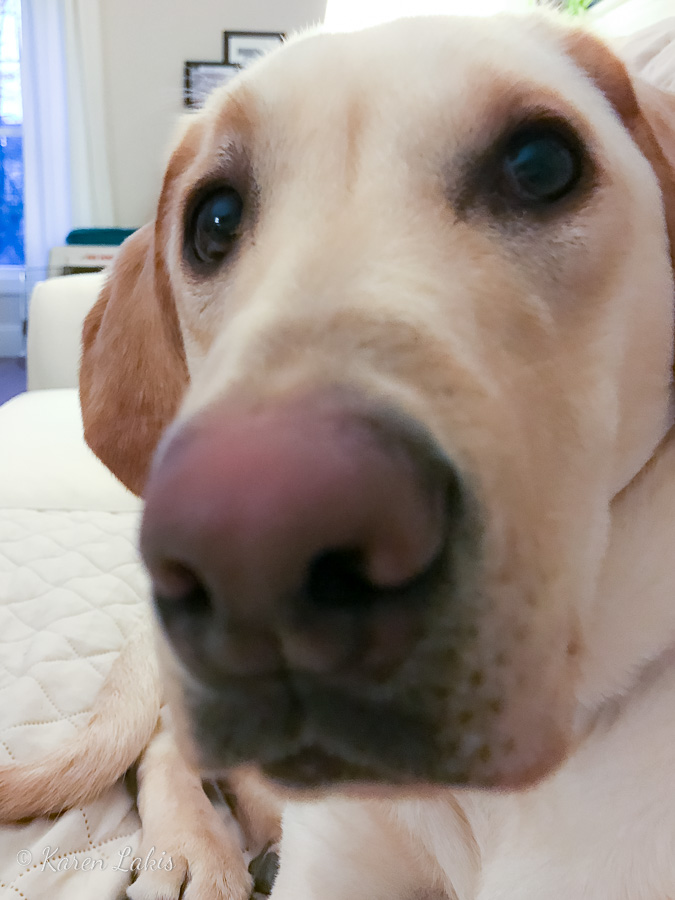 And then, speaking of loving care – I am grateful for Greg who has willingly acted as my private nurse, chef, and chauffeur.
So, honestly – my wrist hopes to never meet black ice again – but thankfully, I am on the mend and feel fortunate in so many ways.
I am joining Michelle for Thankful Thursday, and look forward to hearing what you're feeling thankful for!