"Listen, are you breathing just a little, and calling it a life?" Mary Oliver
One thing leads to another, and another, and another – and my quest for balance continues.
It all began with my Monday morning dread. Although, perhaps "dread" is too strong a word – "apprehension", "trepidation" – maybe. It all began with my Monday morning trepidation which led to thinking about balance, which led to TED talks, which led to the ten-item wardrobe, and on to reading about minimalism, and tidying and new blogs and new books – my mind is a jumble of a million thoughts.
But I will save most of this for another day.
Last weekend, Greg and I began a minor home improvement project at Away. This project became a necessity when we noticed one of our kitchen cabinets separating from the wall. The need to do something short of a kitchen remodel, which is not in the cards – yet – adds to my already scattered thoughts.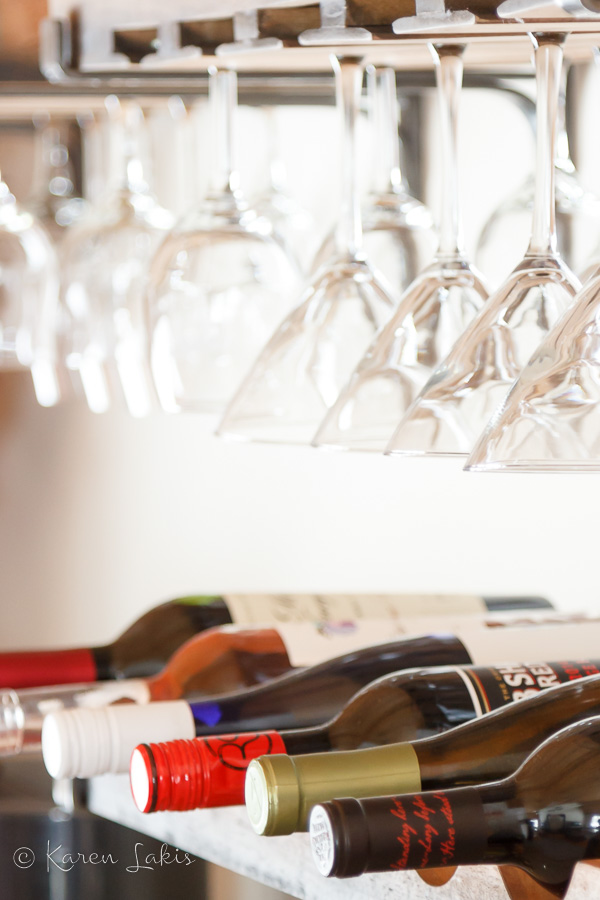 Cautiously prying the cabinet from the wall – hoping the wall doesn't follow:
Greg: When you and Chessie were out walking, did you notice that our neighbors extended the road to the top of the mountain?
Me: Hmmmm, What? Why? – but that is crazy! Won't it be hard to get up there in the winter? Let's check it out tomorrow morning.
And so, with the almost spring-like Vermont sun shining, we traipsed upward. We've climbed this way many times before – always forging our own path. This time, though, we followed the new road, carving through the forest, to a clearing. And there – I felt I was on top of the world.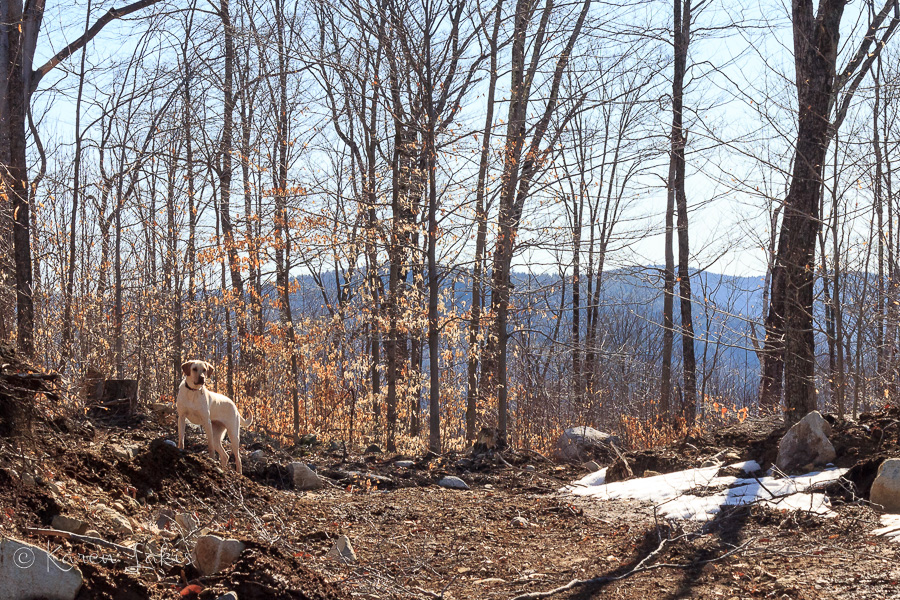 As I stood, gazing around me – breathe in, breathe out… The pine scented air like my own personal Christmas – its gift, tranquility – zen. And then I understood – sometimes what seem like the "crazy" thing to do, makes all the sense in the world.
Books in my bag:
Currently reading – Chasing Slow, by Erin Loechner and Big Magic, by Elizabeth Gilbert – food for the soul