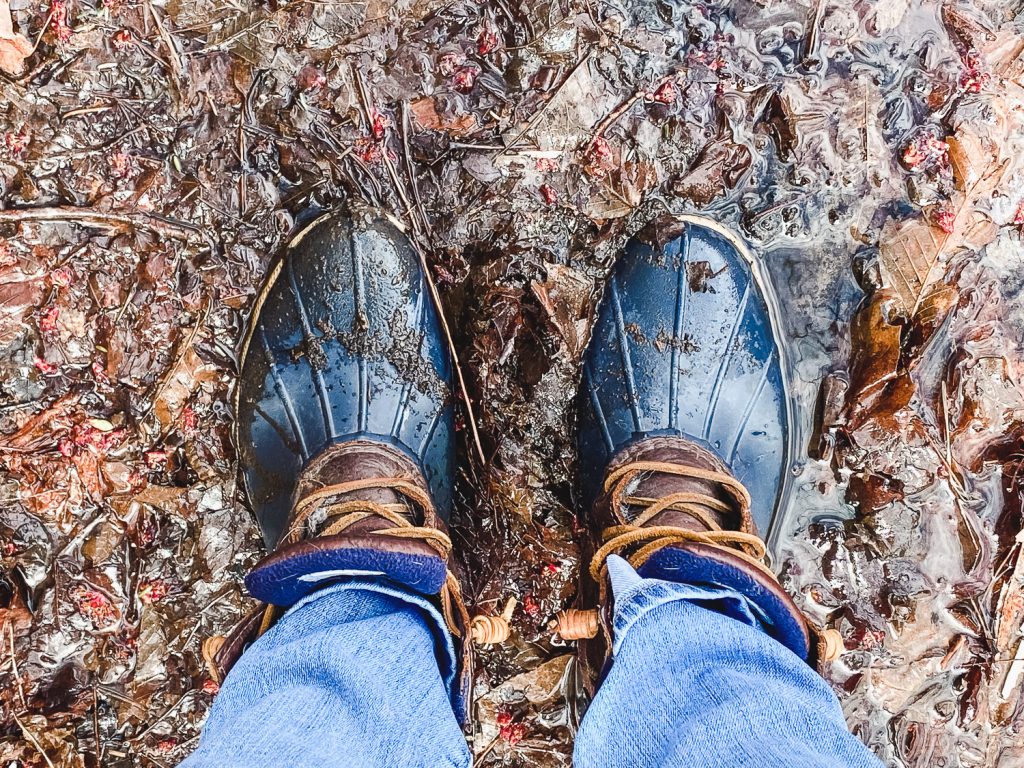 Just when I thought mud season was a total bust –
and Mother Nature was playing tricks –
because, let's get real, spring in Vermont in early April? – not likely.
We schlepped the deck chairs from the shed and I enjoyed a lazy afternoon of lounging in the sun, gazing at my mountain (yep-mine), and reading.
Then – BAM…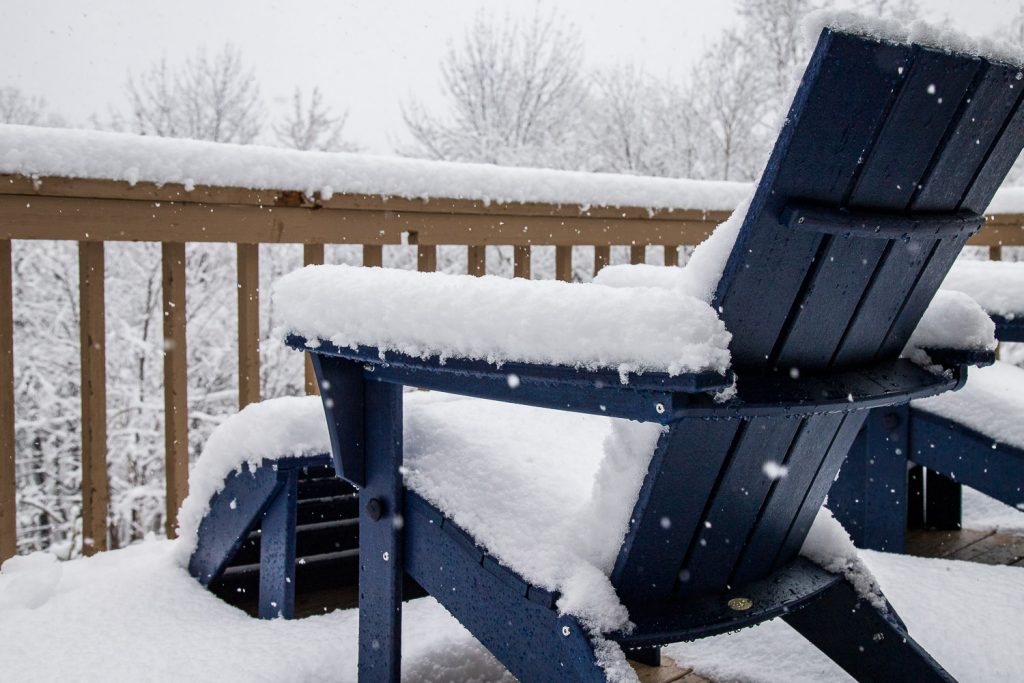 I mentioned that Mother Nature was toying with me, didn't I?
Where Curiosity Leads
My project for March was "curiosity" and I leapt right in. I began by reading Harry Potter – just for curiosity's sake. Okay, cool – not really my thing. No matter. Moving on…
A poem just popped into my head (like that ever happens) and I managed to jot down, but can't remember where…
And then my art journal – I pasted layer upon layer of colorful collage – all things "curious" – whatever that means…
And that's when I got stuck.
I refuse to call it a total bust (even though it kind of is), because –
even though I have an unfinished poem somewhere, and an art journal page that's a hot mess of meaningless colors and images, and I still have absolutely no idea how to tie photography in with any of this – sigh – curiosity still fuels my imagination and imagination keeps leading me down new paths.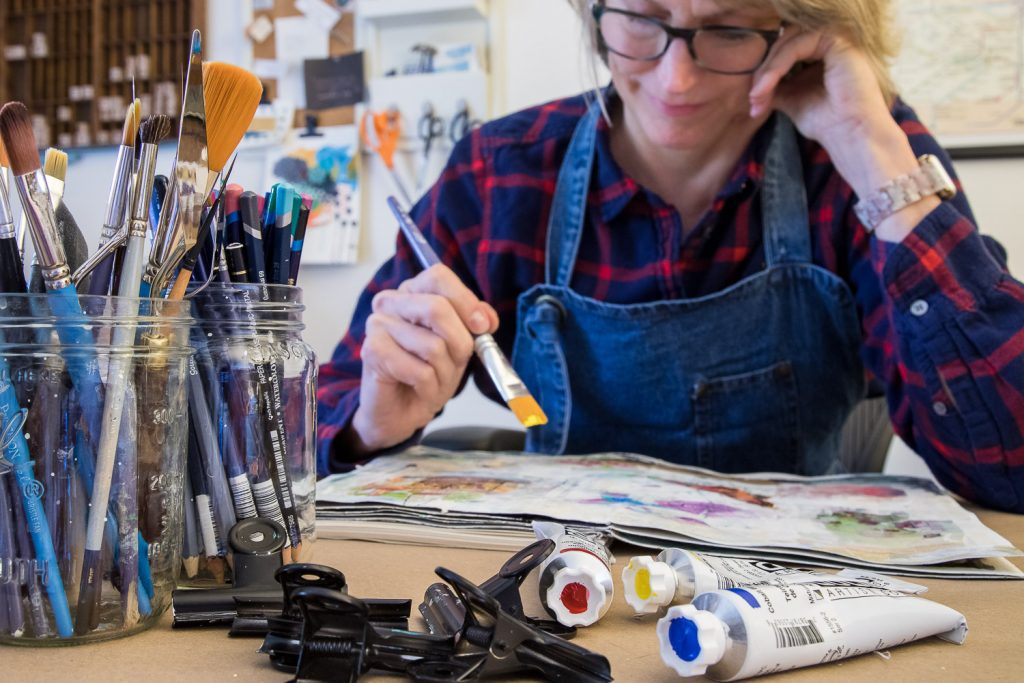 Curiosity and my Bookish Path
It's been a busy month in my little world of revising. After a slow and thorough read-through of my last round of revisions, I mixed things up a bit more – rearranging several scenes, raising the stakes for my beloved protagonist, and eliminating another major character. And now – about half way through another rewrite, I am excited about where my story is headed. It's a slow process, but it's not like I know what I'm doing – so there's that.
Still – I'm calling it a win, this journey that started with curiosity about the process of writing a book. I'm further today than I was yesterday and the day before yesterday and the day before that…
Along this path of curiosity, I discovered a new Facebook group which led me to a new critique group and a new writing group – and as much as I complain about Facebook (I hate it, to put it mildly), I'm grateful that I was open to exploring. Now if I could just figure out how to make my Facebook page a worthwhile use of my time…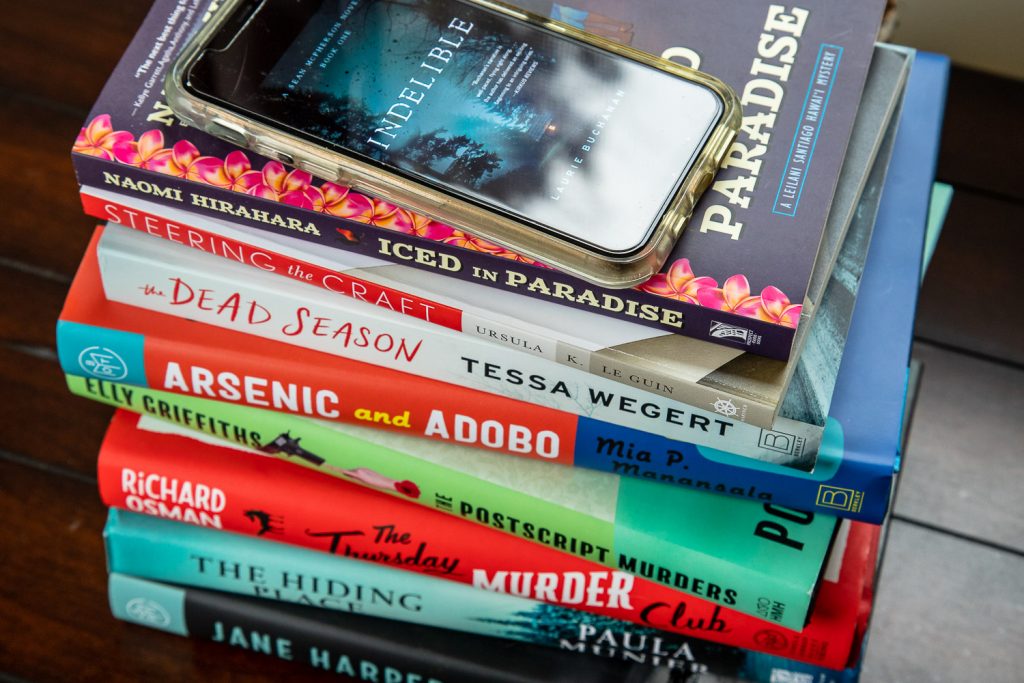 Lousy weather makes for awesome reading – and after Harry Potter (which was thankfully a quick read) I raced back to my old standby – mysteries. Few things brings me joy quite like a pile of books. This one is a combination of recently read and next on deck. 🙂
The snow is gone, which doesn't mean it's really gone – it's not quite June, after all – but this is a sure sign of hope.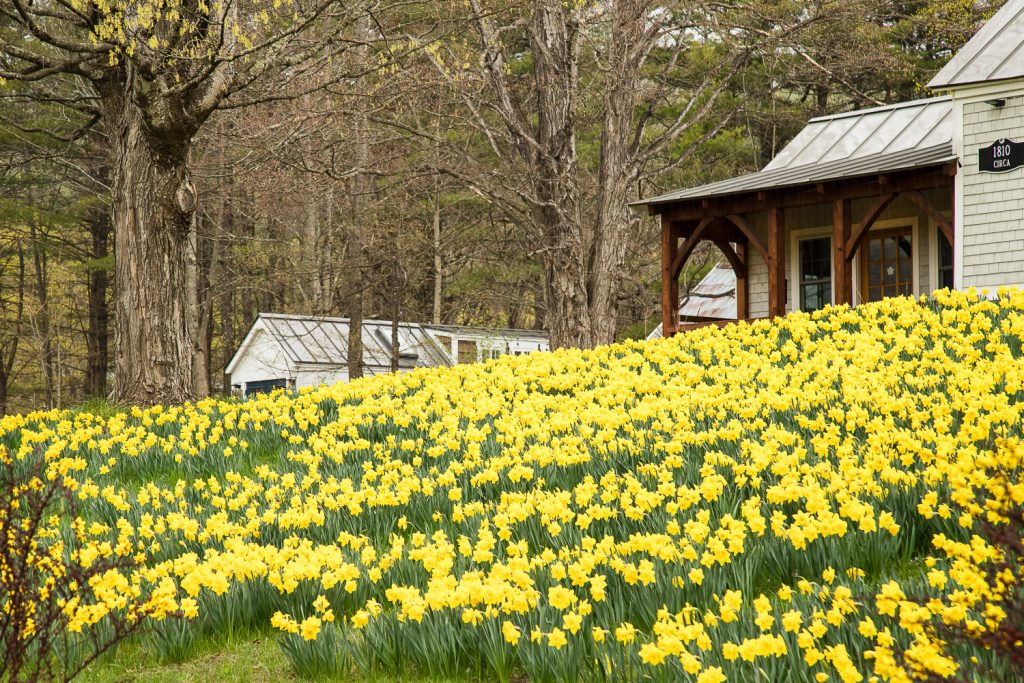 And a HUGE shoutout to my newsletter readers for helping me rename one of my characters. The next issue will land in your email next week and I have another task for you. You all are awesome!
I'm curious – if you were to take a photo or create an art journal page with the theme "Curiosity" – what would it look like? (asking for a friend…)
I hope you are well – I'd love to hear what you're up to! What does curiosity look like to you?