Otherwise known as "Finding Balance – Part 3" which seems to have hijacked my life – are you tired of this topic, yet?
As you have undoubtedly surmised, I'm not entirely happy at work. I need to remind myself, though, that I am not entirely unhappy, either. And while I am feeling – well – a little out of balance, I have taken a detour from my normal fiction reading into the world of non-fiction – looking for guidance – or inspiration, really. I am borrowing and buying as many books on "minimalism" as I can find. I know – the irony…
Anyway, before I tackle my work-life balance problem (is it a problem? – hmmmm- I probably have a few things to work out) the part of me that needs to feel in control is taking control of whatever little pieces I can grasp – starting with my closet.
grasping balance through my closet
Have you read The Life-Changing Magic of Tidying Up by Marie Kondo? I don't exactly embrace everything she suggests, but I am planning to take the plunge – clothes first. The criteria for choosing what to keep and what to eliminate is whether or not the item "brings joy".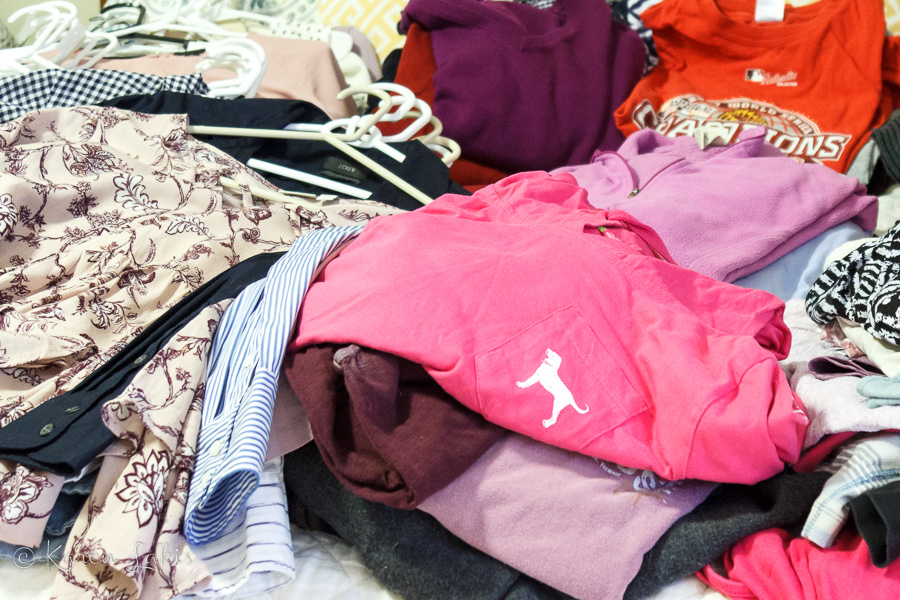 Ummmm, so, clothes don't really bring me joy. What worked for me, though, was asking myself the question "how does this make me feel?" I discarded anything where the honest answer was "lousy" or "uncomfortable" – including a few items that I wear regularly. Why continue to wear something that makes me feel bad?
So – this process wasn't as difficult as I thought it might be. I sorted and discarded and even started looking at some of my clothes differently.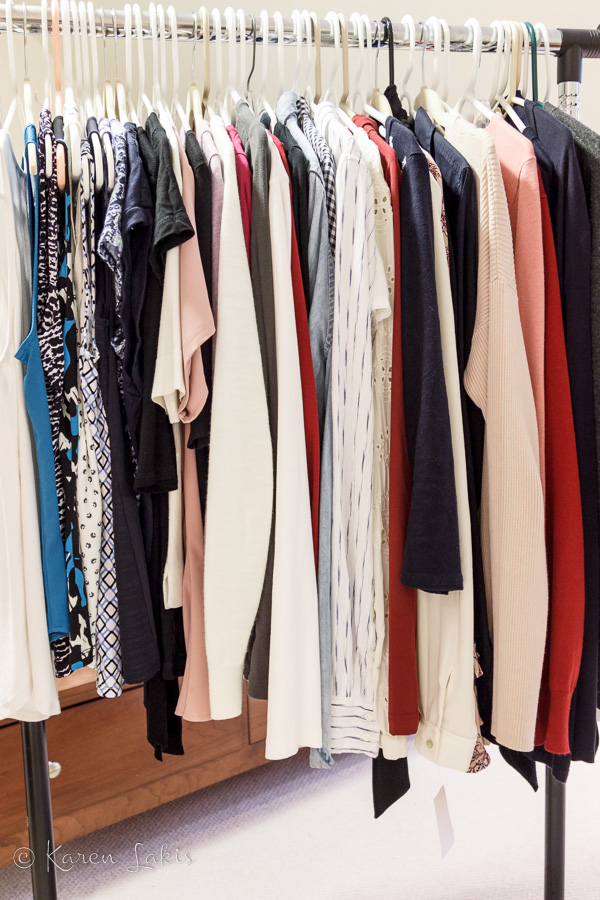 I am no where near a ten-piece or even a capsule wardrobe. But just getting started feels like a refreshing change.
Minimalism?
So, Greg is pretty happy about the whole closet cleaning thing (my closet, that is) – but a little concerned over my interest in minimalism:
Greg: I'm not sure that I'm on board with this minimalist thing
Me:    Don't worry – if it brings you joy, you get to keep it
Greg: Well, my radio brings me joy, and my train brings me joy, those pictures bring me joy, and my TV brings me joy…
Me:    What? – your CDs bring you joy? – when is the last time you listened to them?
Greg: Not my CDs – my TV
Me:    We're not getting rid of the TV (sheesh)
Greg: Well, if we get rid of the CDs, what will we put on that shelf?
Me:    Empty shelves are okay…
Yikes… So, yes, this is going to be a long process.
According to the book, my next step should be books – and this is one area where Marie Kondo and I will have to agree to disagree. My books do bring me joy – and not stashed in a closet. My books bring me joy on my bookshelves, on my coffee table, on my nightstand, in my work bag – stacked every which way in every room of the house.
And then – just because spring is finally springing in Boston…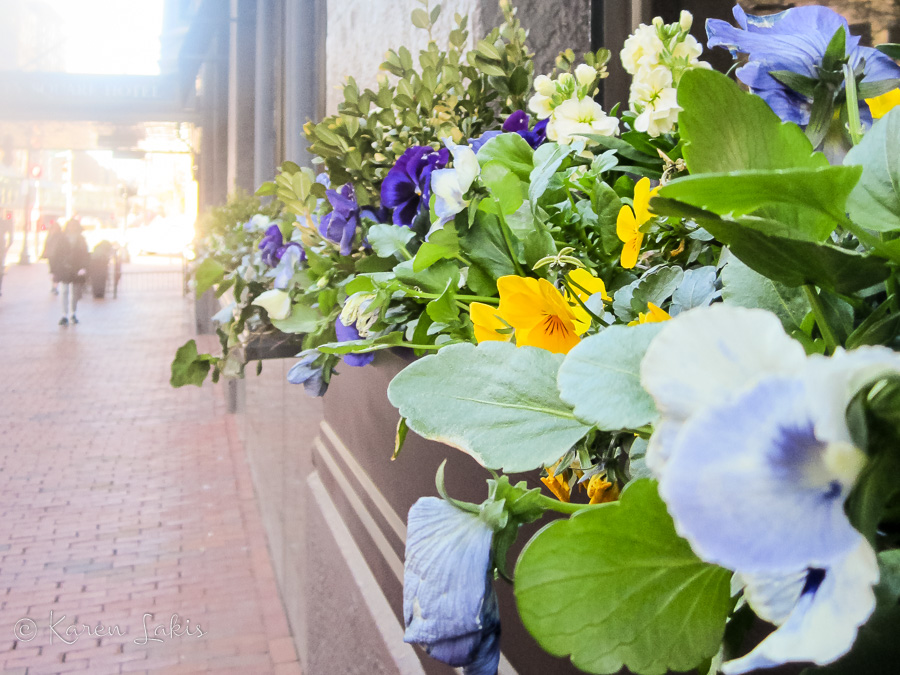 So, the reality is that I will probably never truly be a "minimalist" – and the reality is that I have more than enough. I'm working on it…
Which do you enjoy most –  being surrounded by your keepsakes, or more simple surroundings?