March and April – Vermont style
As we drive to away on Friday evenings, we pass by many homes with Christmas lights still shining. We used to think the unwritten rule was that the lights come down in April. Apparently we have that wrong – maybe it's a snow thing? I don't mind – in this dreary time of year, the lights add cheer.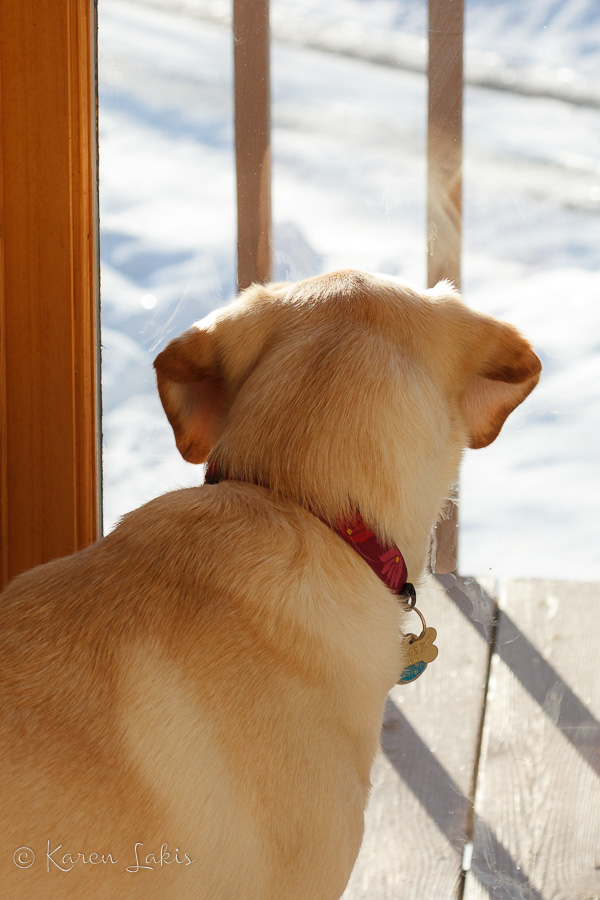 Chessie longingly gazes at the snowy landscape – wanting to romp in the snow. Me – I am pretty much done – tired of boots, hats, gloves, yaktrax – choosing to spend my spare time with a cup of tea and a good book – major couch potato.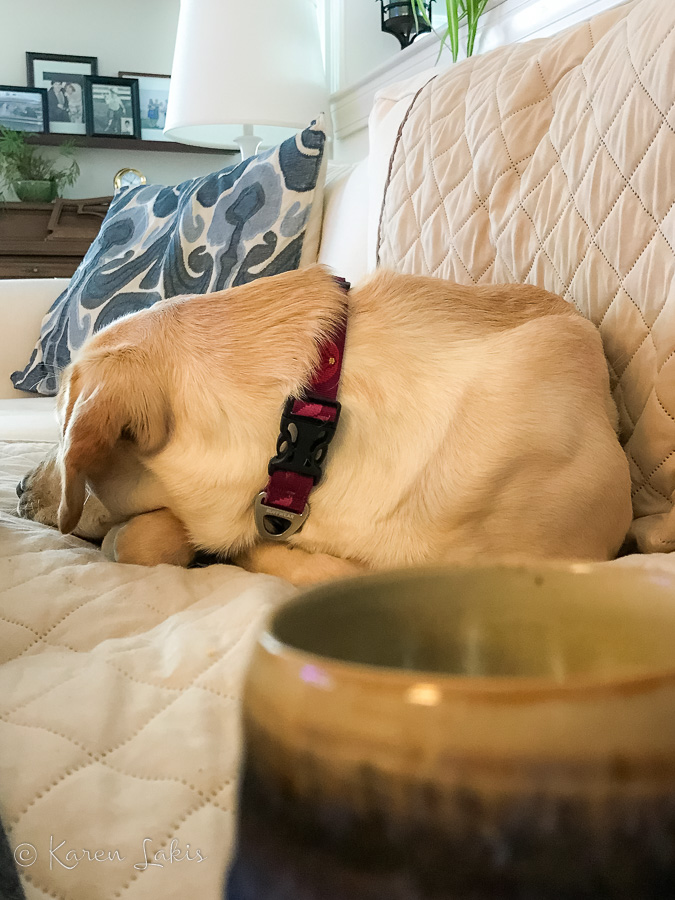 I'm looking forward to spending some time in my flower garden – watching new shoots emerge, planting new varieties.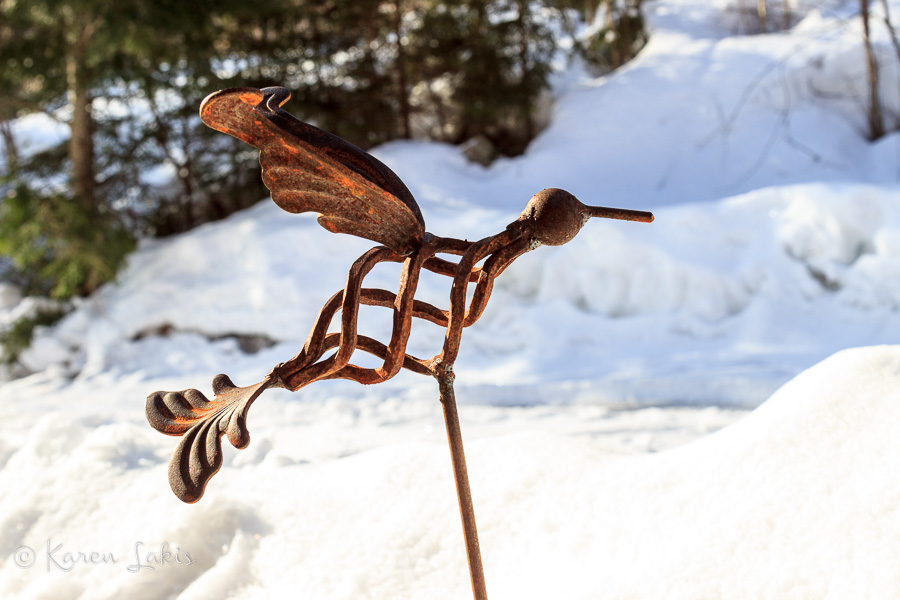 Greg and I finished Whole30. Towards the end, we were tired of so. many. restrictions. And while we're glad to be done, it's hard to argue with the results. Takeaways – limit prepared foods, processed grains and sugar. We continue to eat many of our favorite whole30 meals. I am still drinking my coffee black – and almost, almost enjoying it. These days, the only cream in my diet is the iced variety – some things are not meant to be permanently eliminated. The goal is to move forward with a somewhat healthier normal.
Work has been crazy and will be crazier, still, as May and June approach. While this is normal for this time of year, we're also in the midst of a transition. I really, really wish I could say that I'm enjoying it, but, well… Yeah – we'll see…
And so, all through March and April I've been neglecting my camera, my journal, my blog… In these harried, hurried, hectic days, it's all a matter of finding time – as well as the desire to spend my downtime on the computer. I'm finding that the longer I'm away, the harder it is to get back on track. Maybe a weekly update.
So – that's it for me – in a nutshell. I hope you're doing well!