Welp – January whizzed right by. I know. I shouldn't be surprised. And yet…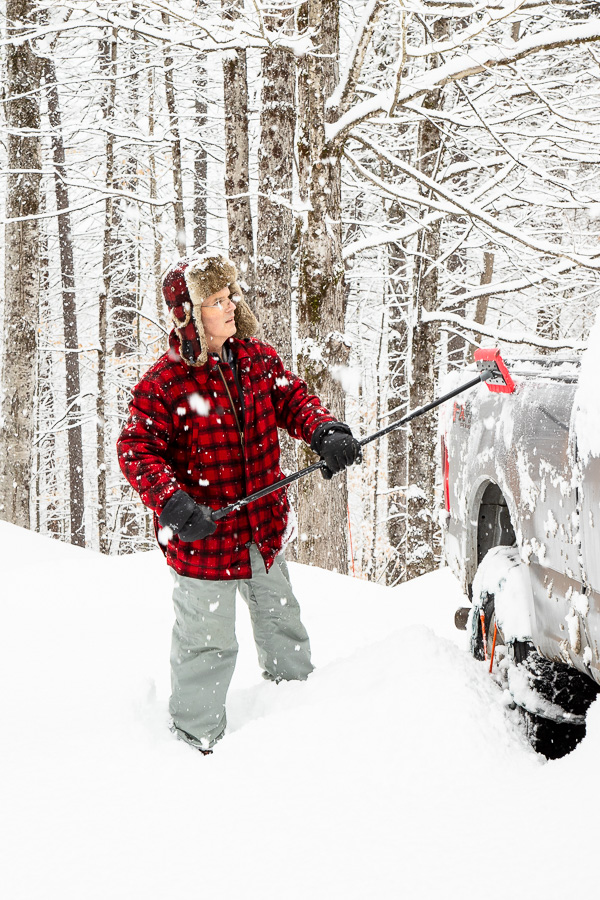 It's been one of those months – a little of this, a lot of that. We had a fantastic snowstorm earlier in the month, but the latest nor'easter – huge disappointment! While Boston got walloped with a whopping two feet of snow, we got a measly two inches (maybe three…). Greg was happy – some nonsense about plowing our driveway (of death), and living to see tomorrow… Yada yada… 😉
Mornings have been cold – so cold we bought Chessie her first coat. She gives us the most pathetic hangdog expression when we put it on her, but she likes being warm, even if she's too stubborn to admit it. And our morning walks never cease to amaze us – the lovely pastel sky, and snow that reflects blue in the dim light of dawn.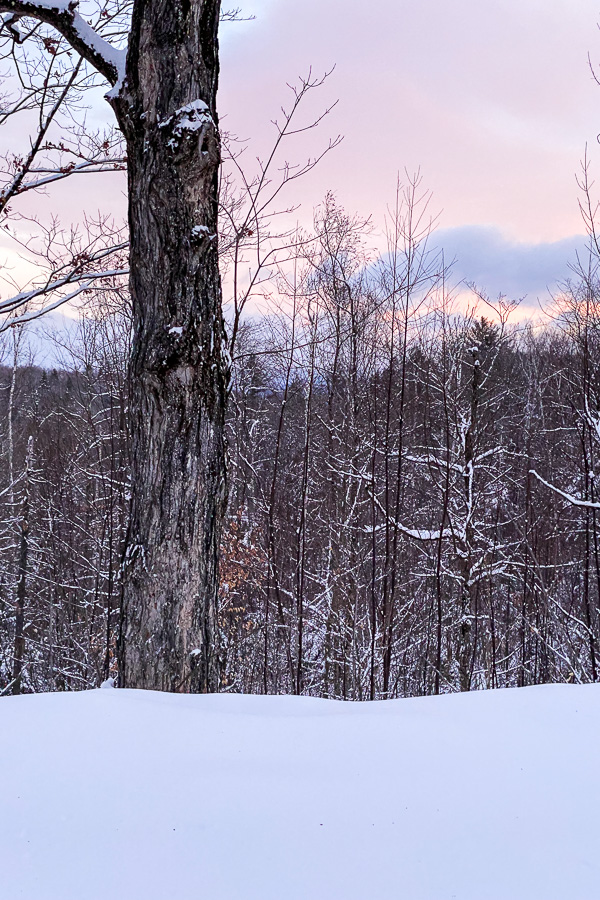 Half asleep, and careful of my footing on our slippery driveway (of death), I reached the bottom and started my trudge up the hill, lifting my gaze. 😮 Pink! Yep, my chin dropped to the frozen ground below me. Never has rolling out from under my cozy duvet felt so worth it – and that includes every degree below zero!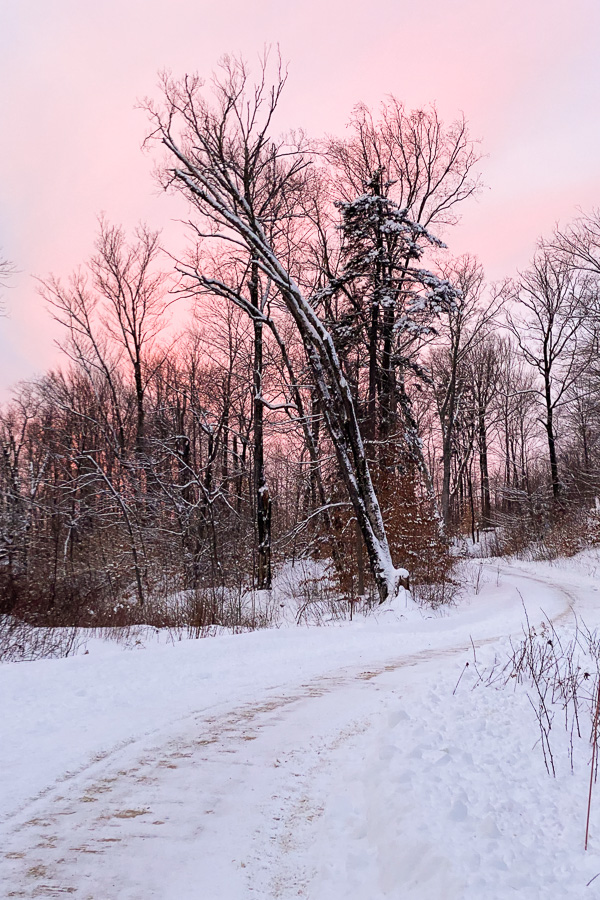 Late last year, I realized that I take the same photo every morning. So this year…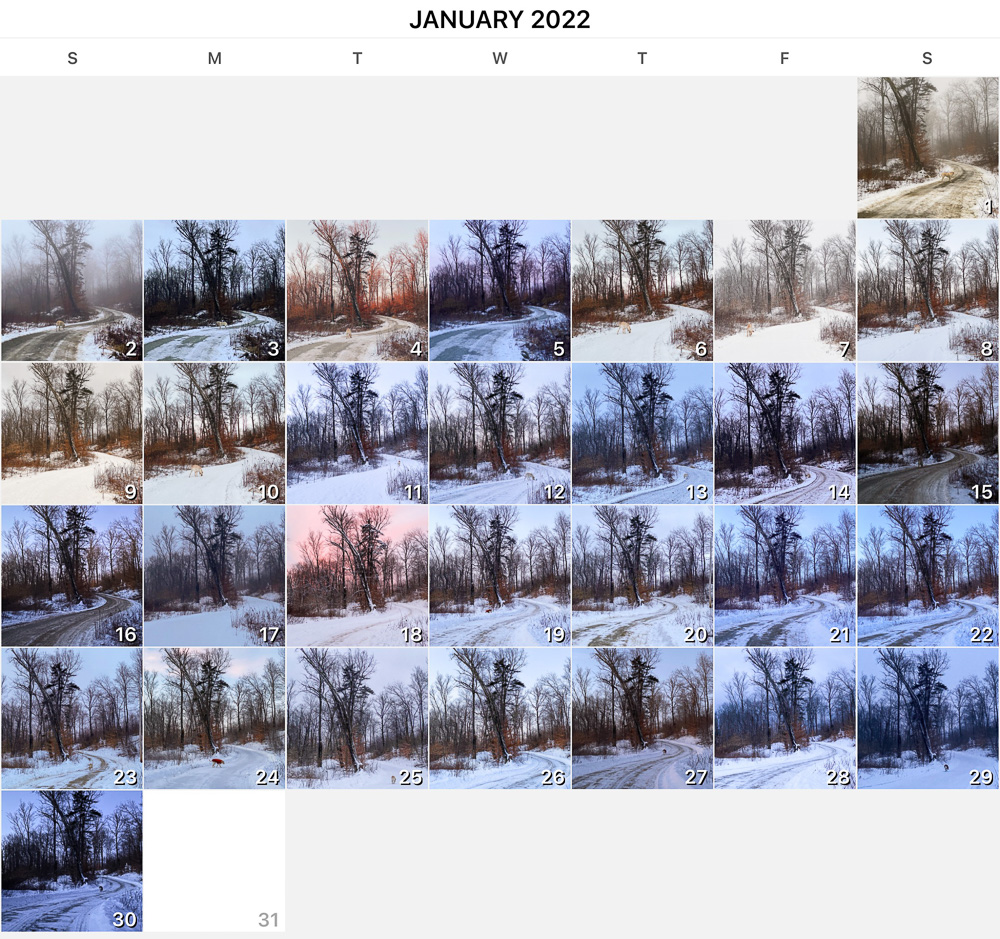 I'm collecting them in my Project365 app. Every morning is just a little different from the one before.
And while the temperature outside has been frigid, I've been comfy indoors, replotting book #2 – the story I drafted during NaNoWriMo 2020 – the story that has been patiently awaiting my attention (for more than a year). I was beyond nervous to open the file – to read that messy first draft – certain most of it was destined for deletion. I mustered my courage, though, and found – I'm loving the story! Yes, a lot has changed in my character's world since I wrote it. Lots of revisions ahead. But I can't even tell you how excited I am to be working on it!
And then, mindful of the promise I made about stepping away from my computer…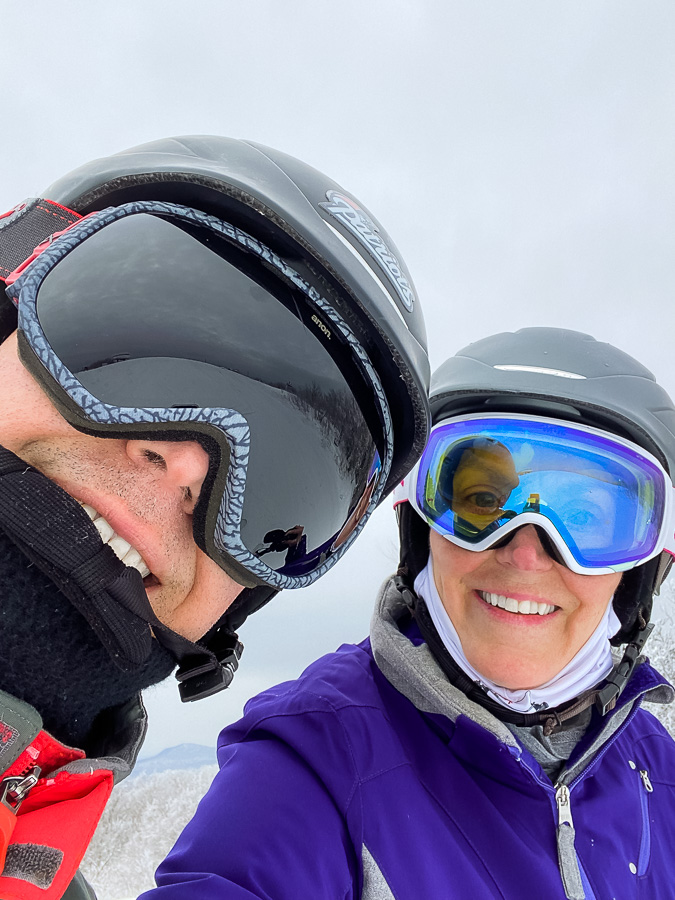 Winter is my favorite season to be outdoors – one of the many (many, many) reasons I love living in Vermont 💚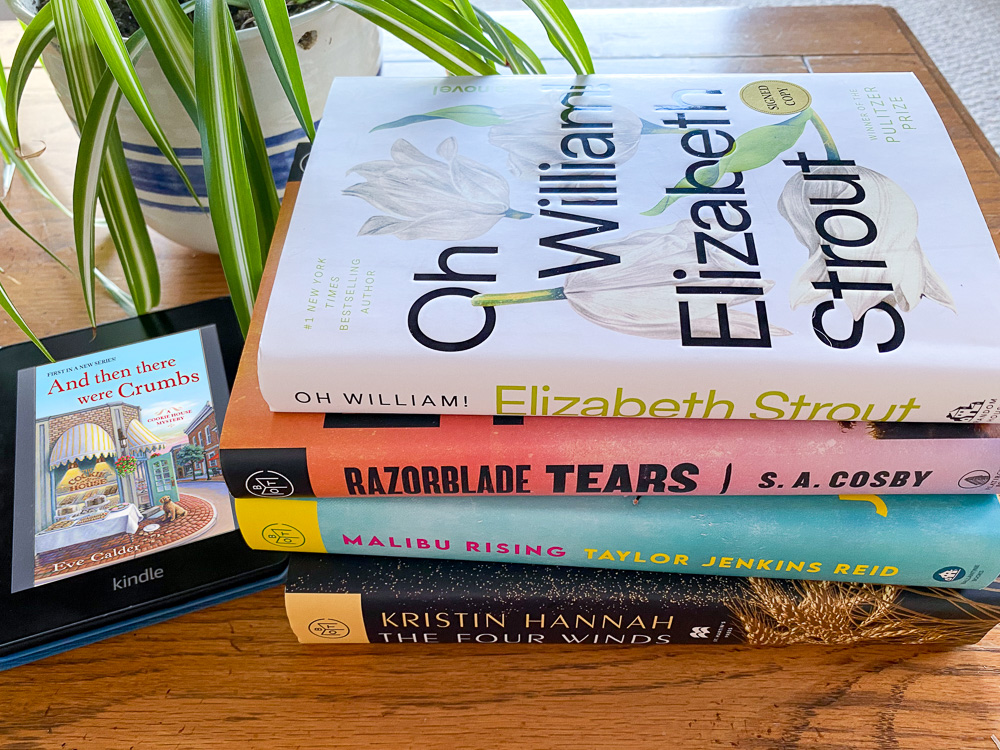 And there's always time for sitting by the fire and reading. I recommend all of them!
I hope you're having adventures of your own this winter – even if it's just a little of this and a lot of that! What is happening in your neck of the woods?