It's been a busy couple of weeks – and so, in the spirit of keeping on – today I am keeping it simple.
It started off with work deadlines, which went right into our annual "ski fest" and all the pandemonium that comes with 13 adults, one active toddler, and 2 dogs spending a weekend together. A quick trip to NYC to attend a workshop and then a little weekend babysitting.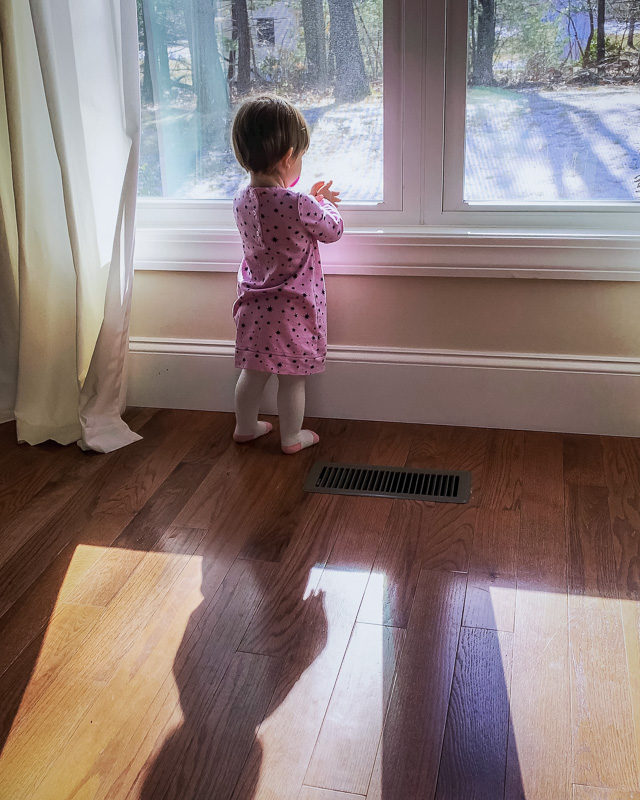 For my February photo challenge, I chose "motion" – knowing that I would be spending a few days with this little cutie made it an easy choice. Halfway through the month, I'm still learning and will keep it for another post. (photo credit for the above photo goes to Greg – I just love this shot)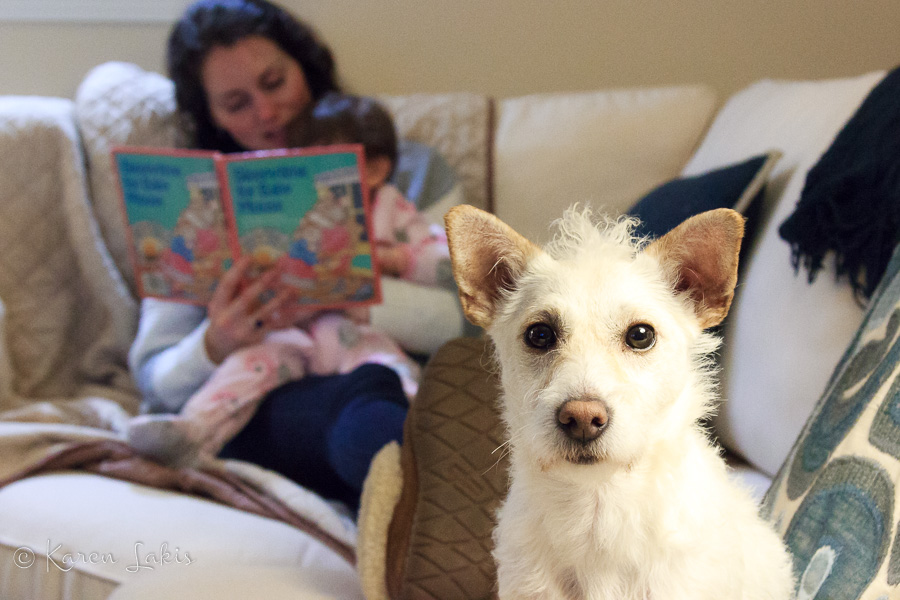 Auntie Maggie was excited to come help with babysitting – and thinking I might capture a cozy a bedtime story scene, this little attention hound demanded to be the star of the show.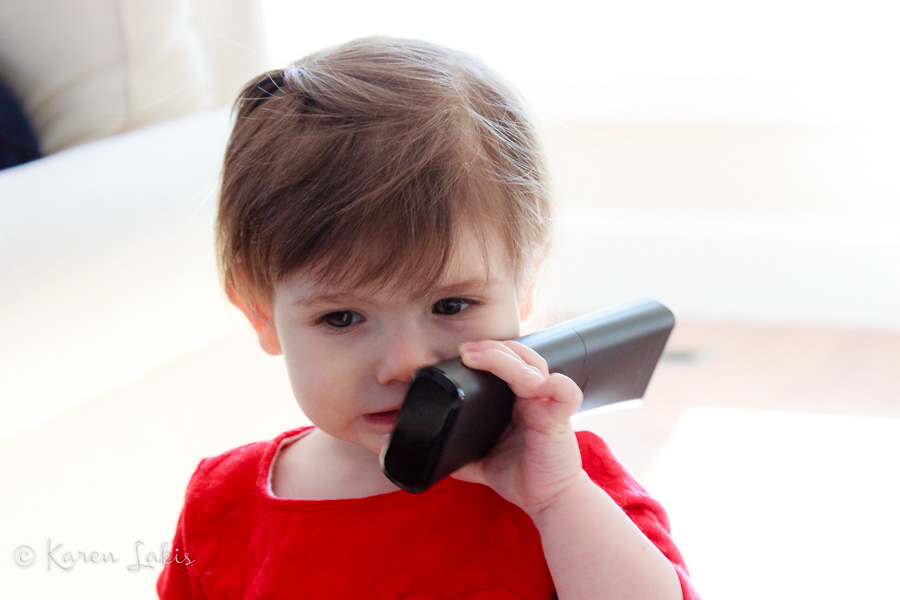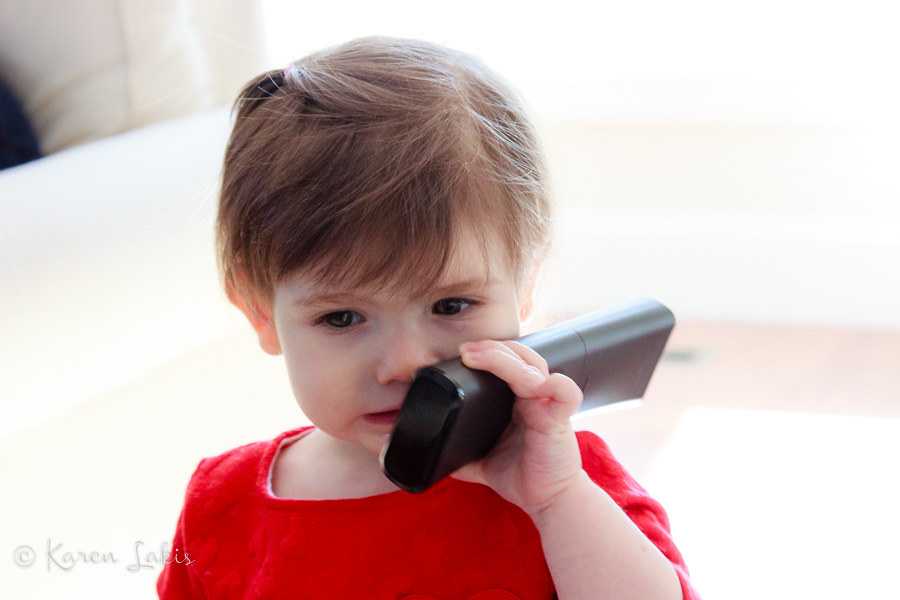 Babysitting Ella was a joy – although I think that her animated conversation with mommy and daddy on this television remote went something like, "when are you coming to get me?"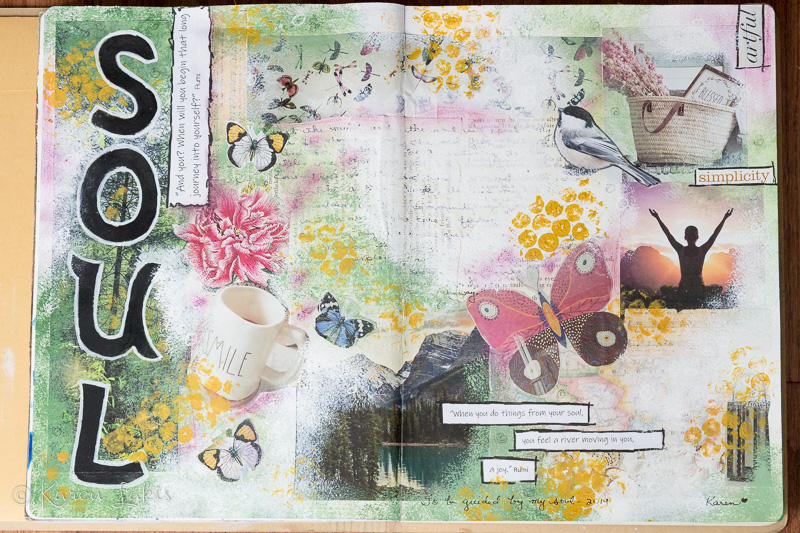 My art journal has not been completely neglected. While there continues to be a major disconnect between what I envision and what actually lands on my page – ummm yeah, well, it's all about the process. I was all set to start 2019 with the word "explore", but a simple writing exercise led me to the word "soul" – so, yes, I am going with that.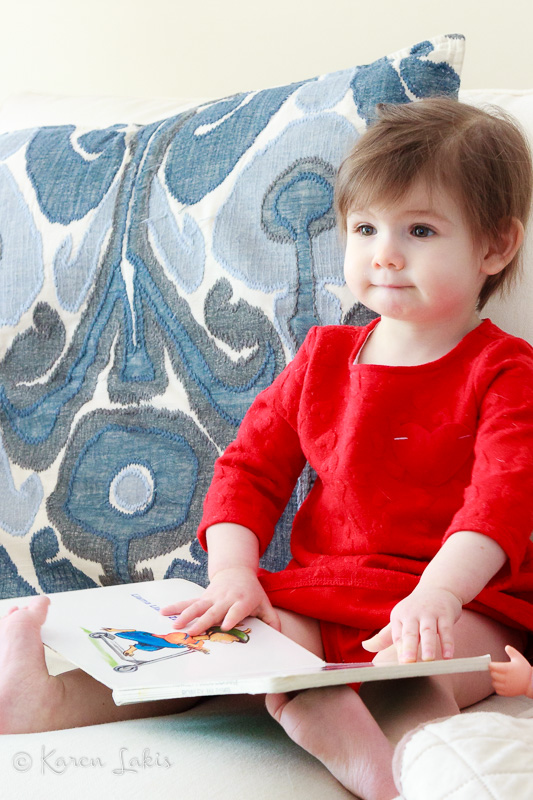 And with that – I am elated to have today off. Chessie and I will be taking it easy (and doing laundry – lots of laundry…). No ponderings for today – which, as I am sure you all know, does not mean I am not pondering…
I hope you have a wonderful day! Do you choose a word to guide you through the year?