I admit it – when  photos of open shelves in the kitchen started appearing on Pinterest, I was decidedly not a fan. Don't they get dusty? don't they get messy? Who wants to look at a stack of plates and glasses, anyway?? Okay – you may now call me a convert!
A couple of weeks ago, I mentioned needing to do a minor home improvement project. Yep, our cabinets at Away are falling apart. And while I would love nothing more than a full kitchen remodel, well, perhaps someday – I still need to figure out that whole work-life balance thing.
(I know – it's an obsession)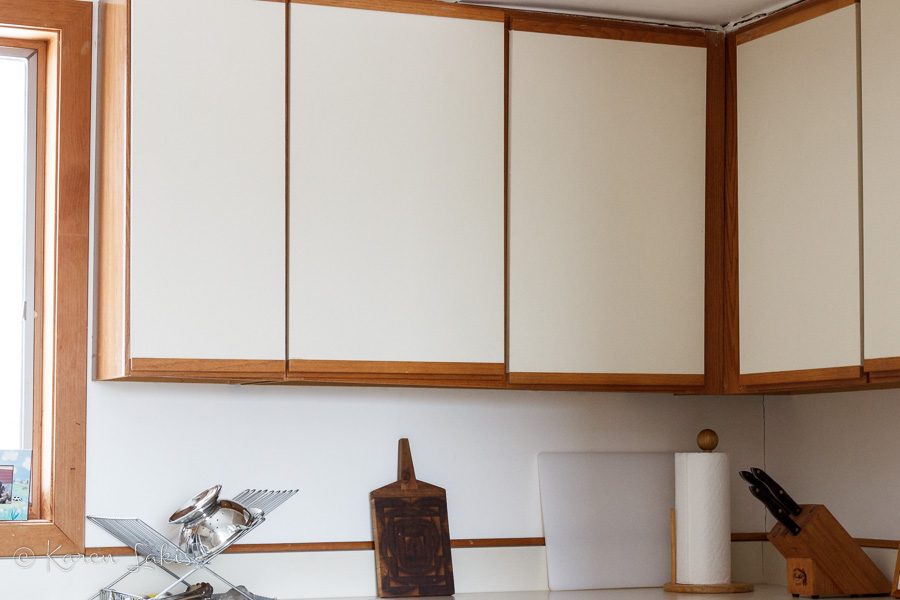 The dreaded 1980s-cream-laminate-with-oak-trim-cabinet
Anyway – these cabinets – I know… If you also have these dreaded 1980s-cream-laminate-with-oak-trim-cabinets, I feel your pain. Although, if you have these (dreaded) cabinets and like them, I wish I shared your mindset. Please do not feel offended by this post. None intended, I promise.
Anyway – we felt fortunate to pull this dilapidated row of cabinets off the wall with minimal damage. A little patching, a can of paint, two shelves with hardware, and no swearing (truly, none), and I am as happy with the outcome as I can possibly be – considering I still have a kitchen full of cream-laminate-with-oak-trim-falling-apart-cabinets!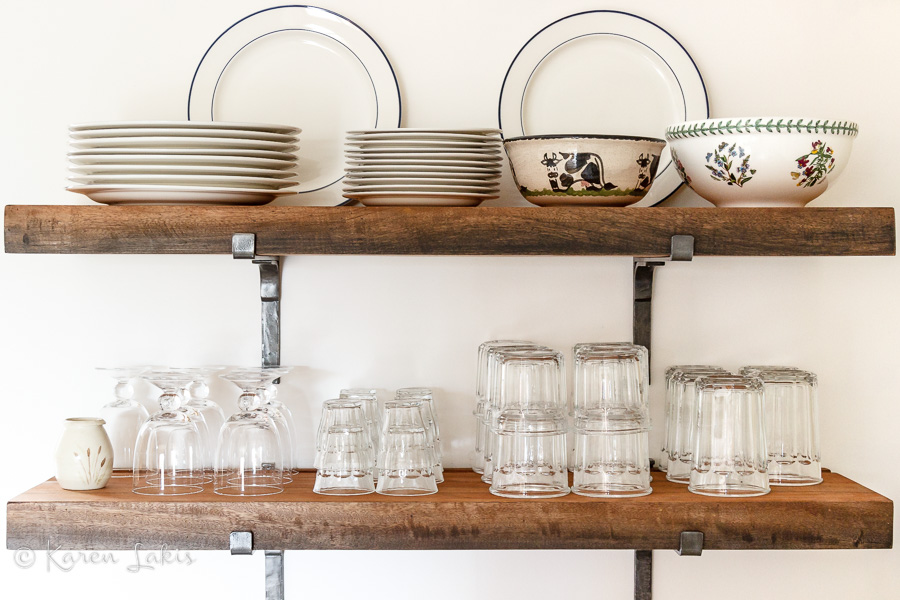 We stand in the kitchen gazing at our new shelves, amazed with the difference one small change can make in a room. My tiny kitchen feels just a bit more open, a bit larger (though that may be stretching things). I actually like them so much that when we finally take that plunge into a kitchen remodel, I think I will incorporate some open shelving. I'll let you know about that whole dust and mess thing.
My dream kitchen? Something a little more like this,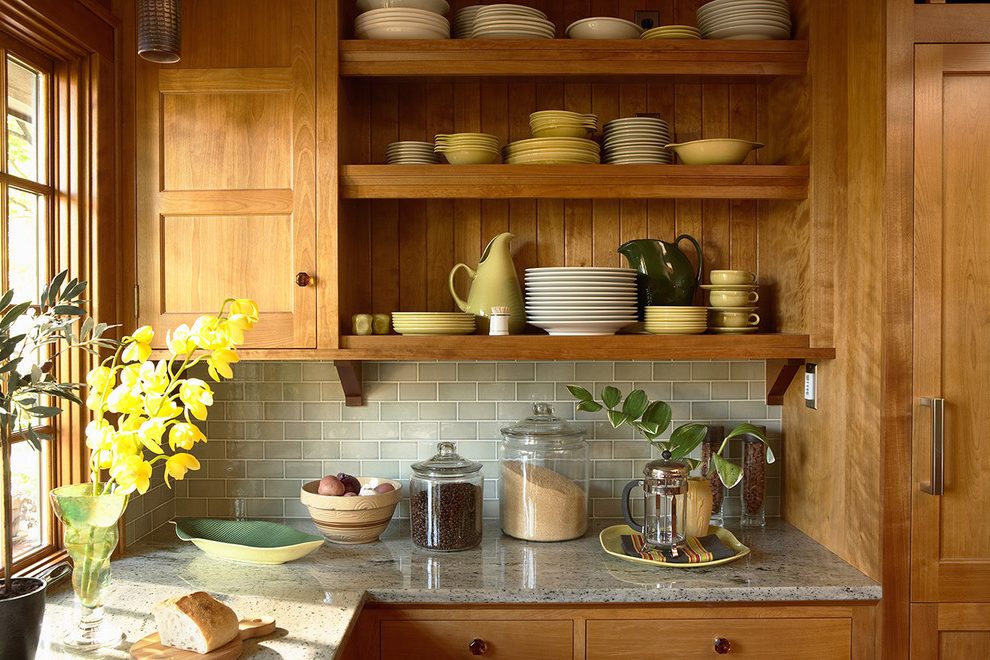 Not that I've been spending crazy amounts of time pinning lots and lots of beautiful dream kitchens…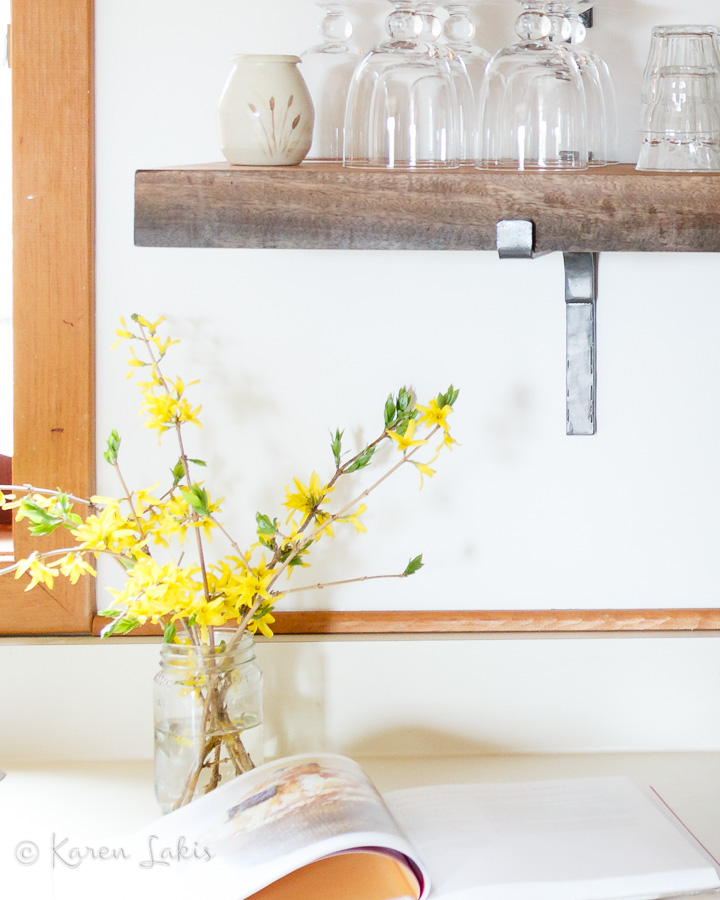 Back in my early days of blogging, I posted about painting this type of cabinet – in my bathroom. If my kitchen cabinets weren't falling apart, I would consider it. If yours are in good shape and you would like to give them a new look, you may find my old post helpful.
And – changing topics, I can happily report that all the snow at Away has finally melted – most, most, Christmas lights along our ride appear to have been taken down – and our forsythias are finally blooming.
Baby steps – it's the little things!
What are your thoughts? Are open shelves in the kitchen a do? or a don't?
I wish a very happy Mother's Day to all mothers, aunts or anyone who takes care of anyone. Have a wonderful week!