Winter is a busy time at Away – weekend guests and outdoor activities. And while my wrist continues to heal, I forgo the skiing and snowshoeing, choosing to putter indoors. I don't mind this quiet time to myself – and yet, I am ready for winter to end…
January has resulted in a dearth of photos; with the exception of a few quick Instagram snaps on my iPhone, I have little to share. Itchy to keep on keeping on, I have been perusing my photo catalogs from recent months – finding forgotten, untouched photos, waiting to take my notice. I came across several from our October camping trip in Acadia – a sunrise shoot on a cold autumn morning.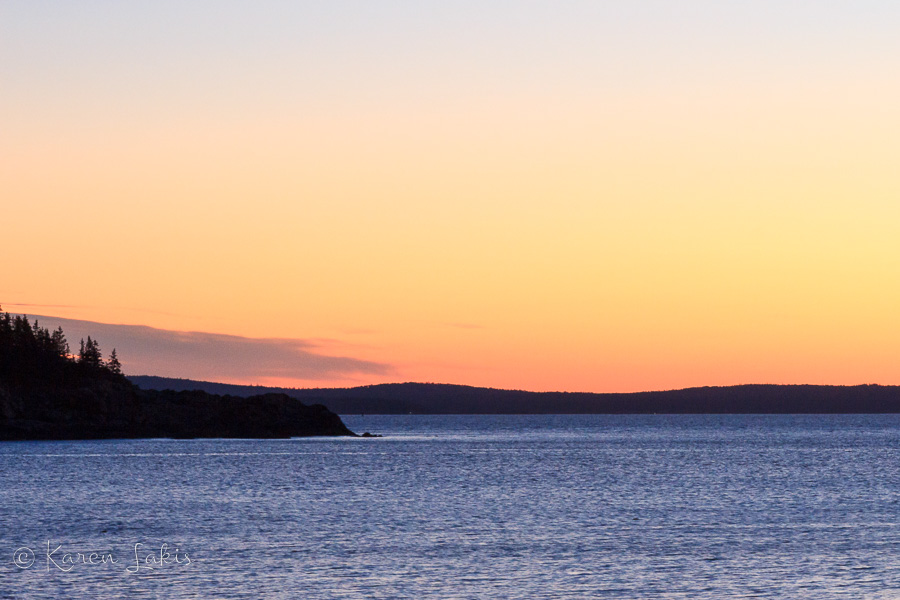 While the multitudes of Acadia visitors took off for Cadillac Mountain (with out a doubt, breathtaking) I sought a place along one of the coastal roads, not wishing to share the sunrise with a crowd. Tripod and camera in tow, Greg, Chessie and I climbed among the rocks, away from the road. A short walk brought us to a perfect spot for watching the sun as it rose over the horizon.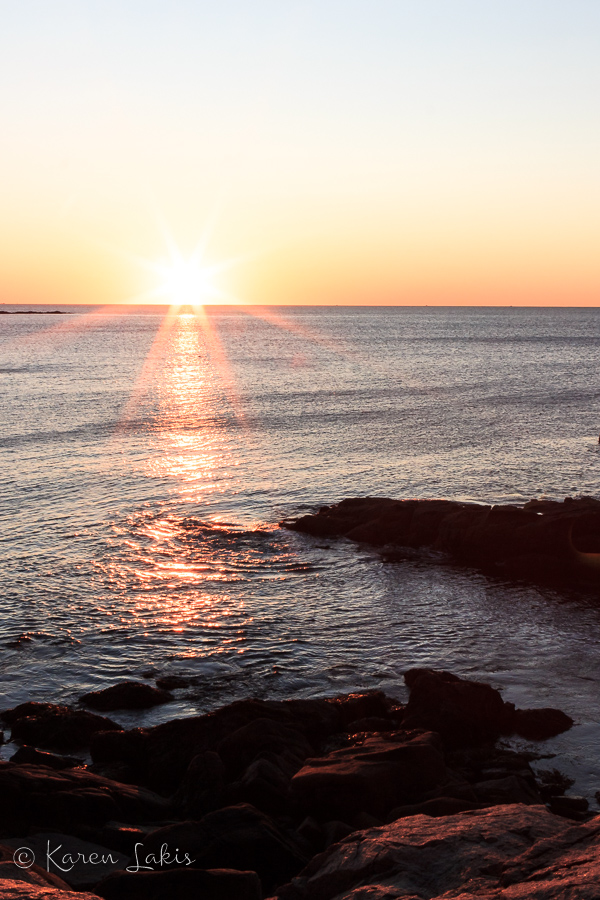 I focused primarily on the shore, watching the sun peek over the water; Greg was fascinated by the golden glow that the early light cast on the rocks and trees. I need to remind myself – always – to stop for a moment – take a pause – look around. It seems that I need to learn this lesson over and over – just as I am now taking a pause from shooting new photographs to working with forgotten ones.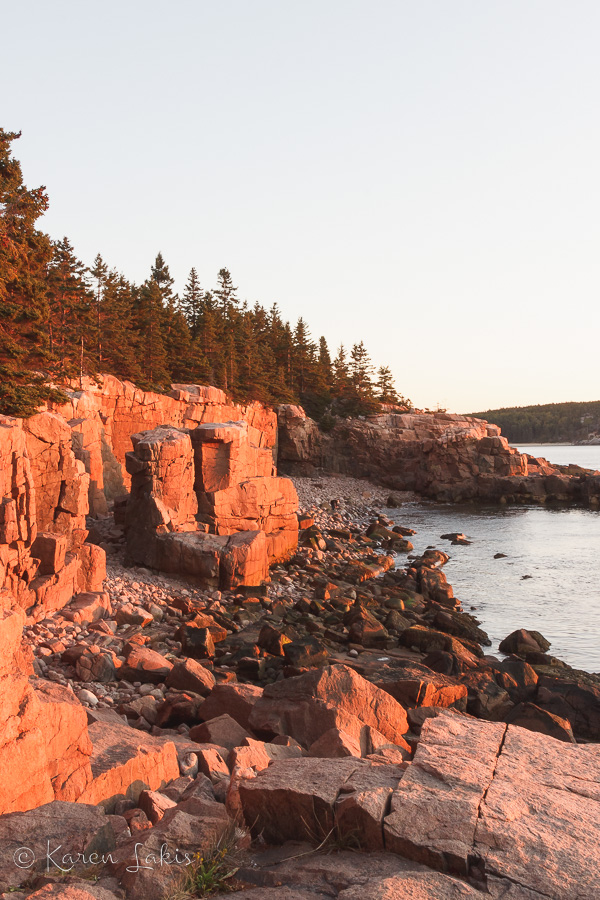 Initially, I neglected these photos – baffled by how to work with the deep shadows and white balance of the sunrise. My editing style is minimal, hoping to share the view as it "looked" and "felt" to me at the time.
And then, all too quickly, the sun is up – time to head into town for a hot cup of coffee.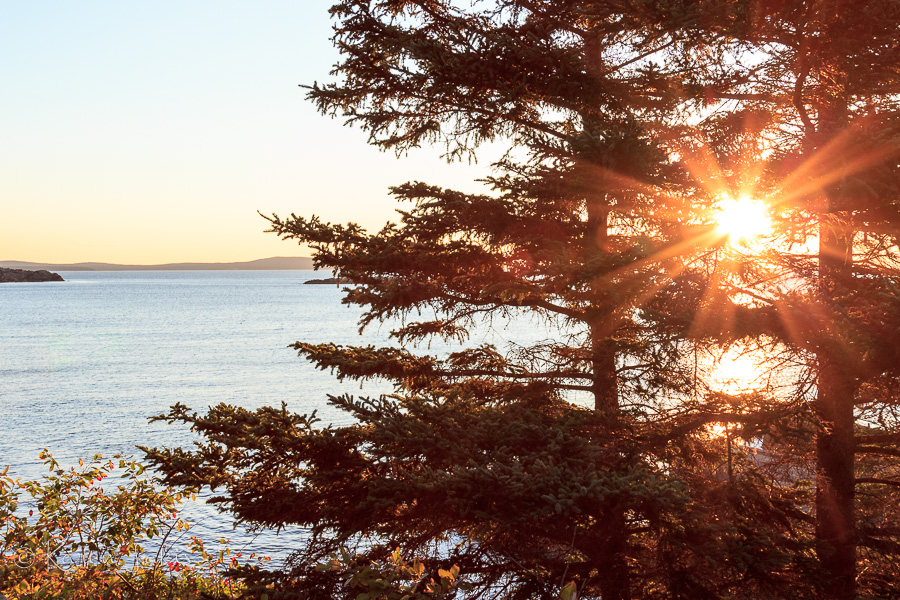 Slowly, slowly, my day-to-day activities are returning to "normal". And while I know that this momentary pause has been good for me, I can hear my neglected camera calling to me. I will be back at it soon enough. In the meantime we are planning our next adventures – a bicycle tour in Michigan's Upper Peninsula, a hiking trip in Colorado… working with these photos, only adding to my excitement. And so in my own way, I guess I keep moving forward.
Side note – I just finished reading Heart Spring Mountain, which I stumbled upon in my local bookstore in Vermont. The story brought to life, the unique culture that is Vermont. I don't generally write reviews, but will add some short comments on Goodreads – eventually – maybe…
Are you – like me – already looking forward to / making plans for summer?