Ahhh, spring has finally sprung in northern New England…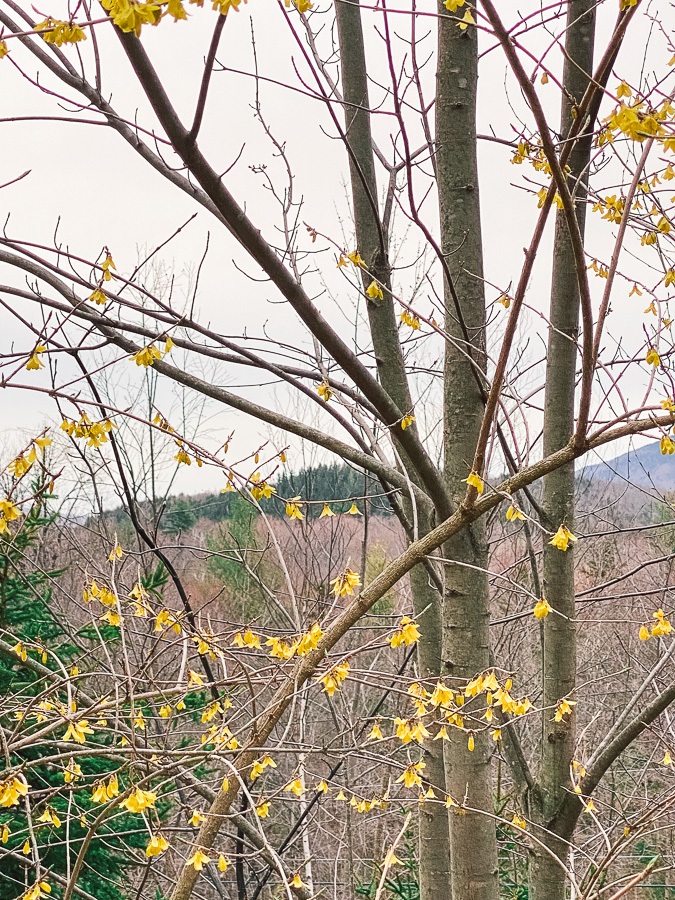 Forsythias are blooming, trees are budding, and I even went out for a walk sans jacket.
In my March newsletter, I tasked my readers with "joining" my main character's photography club, and sending me a photo of what spring means where they live. I'm excited by the response so far—Colorado, Idaho, Oregon, Ohio, Vermont… Consider this your invitation to join the fun. Subscribing to my newsletter is not required, although I'd like it if you did.
If I were talented, I'd put together a video showcasing your photos, but I'm not, so I'll be compiling a collage to be posted in my next newsletter (and blog post). What does spring look like where you live? Send me a snapshot! My April newsletter goes out next week.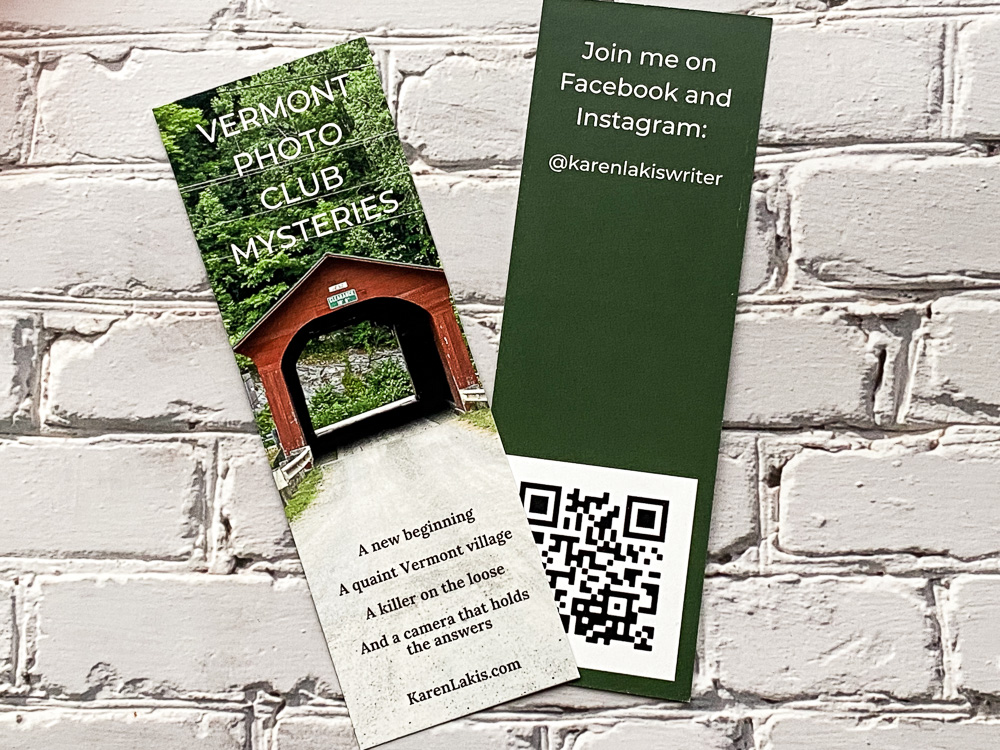 Author swag 😀
This month has been all about preparing for the mystery writers convention, Malice Domestic. I created bookmarks to take with me, and will be handing them out to anyone and everyone who's interested (and likely some who are not).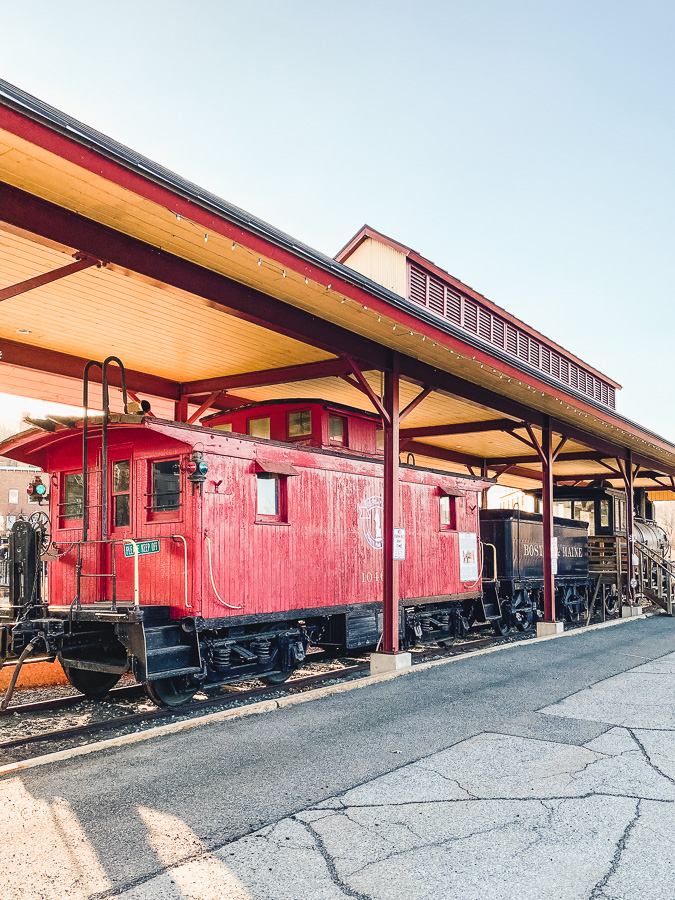 Earlier this month, I dragged Greg to an author event at a small bookstore an hour from our home, where Flynn Berry was celebrating the paperback release of her novel, Northern Spy. And, because we live in the middle of nowhere, we've learned to make the most of these little jaunts with stops in real towns, to pick up necessities like, say, a vacuum cleaner. And then, dinner out puts the whole trip over the top. We stopped in White River Juction where we not only enjoyed taps and tacos, but Greg got to see trains. 😀 When coercing your spouse to accompany you to an event that's not really "their thing," remember to dangle a carrot.
But he wound up enjoying the author event, too. Win, win, win.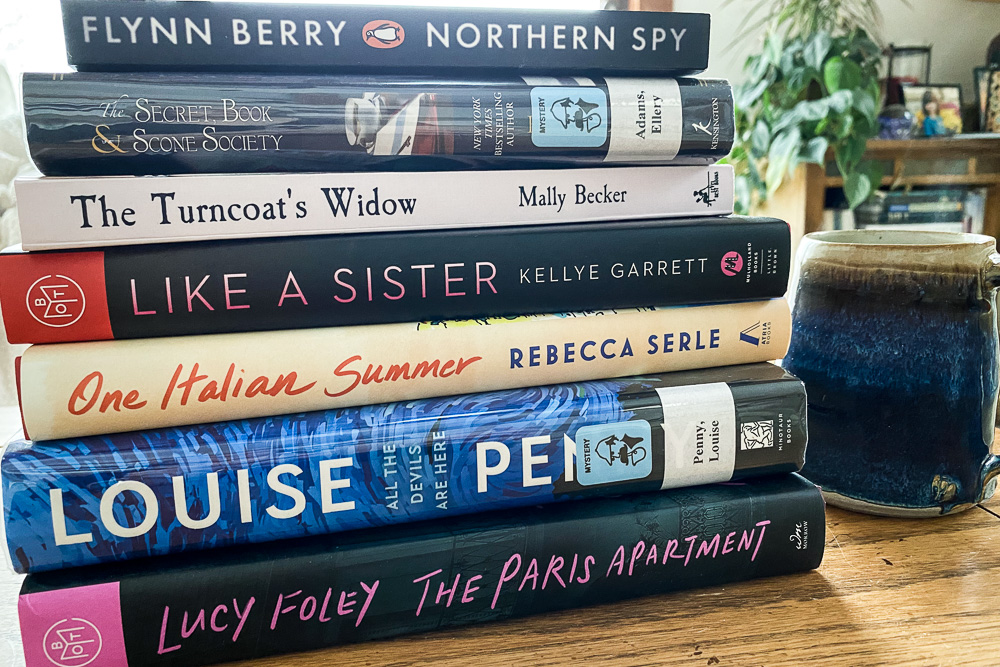 And what would a post be without a big ole pile of books? Recently read, currently reading, and to be read…
I hope this post finds you well!
What is spring to you? Hit reply or email Karen@KarenLakis.com with your snapshot!