Well, maybe not all about maple. In Vermont, the month kicks off with Town Meeting Day. On the first Tuesday of March, all across the state, Vermont citizens converge on their town hall to discuss and vote about all things local.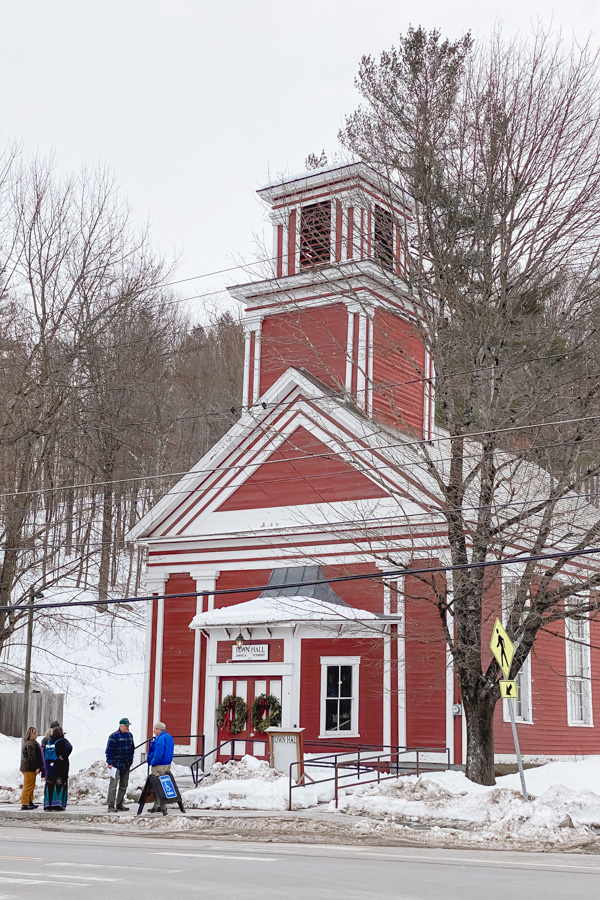 As you might imagine, it's a lively occurrence. Most votes are cast with a simple yea or nea, but some require colorful slips of paper in a secret ballot box.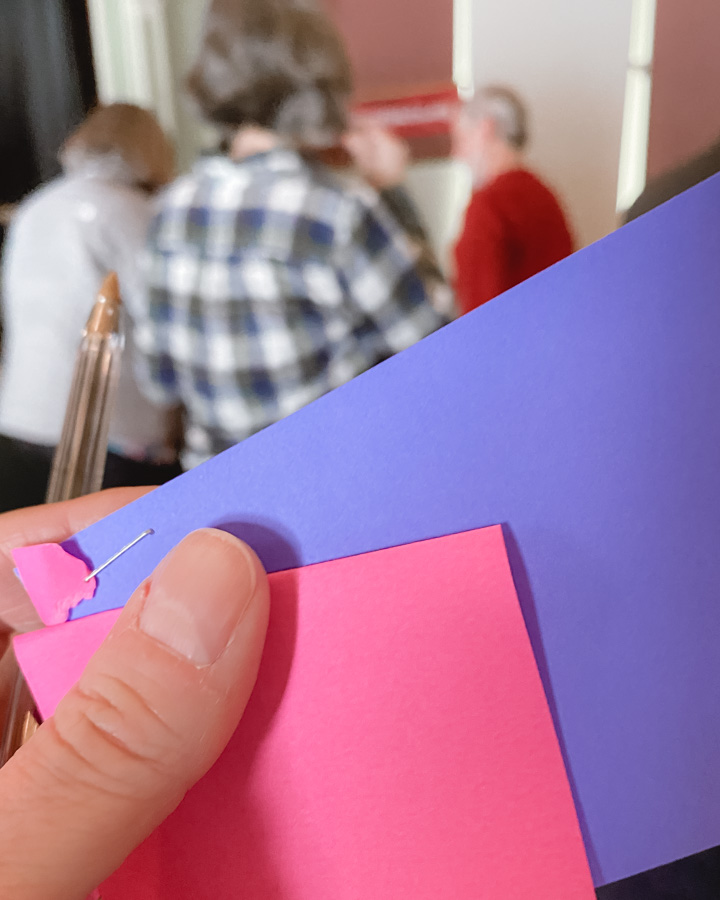 The view out the window is not to be ignored—quintessential Vermont.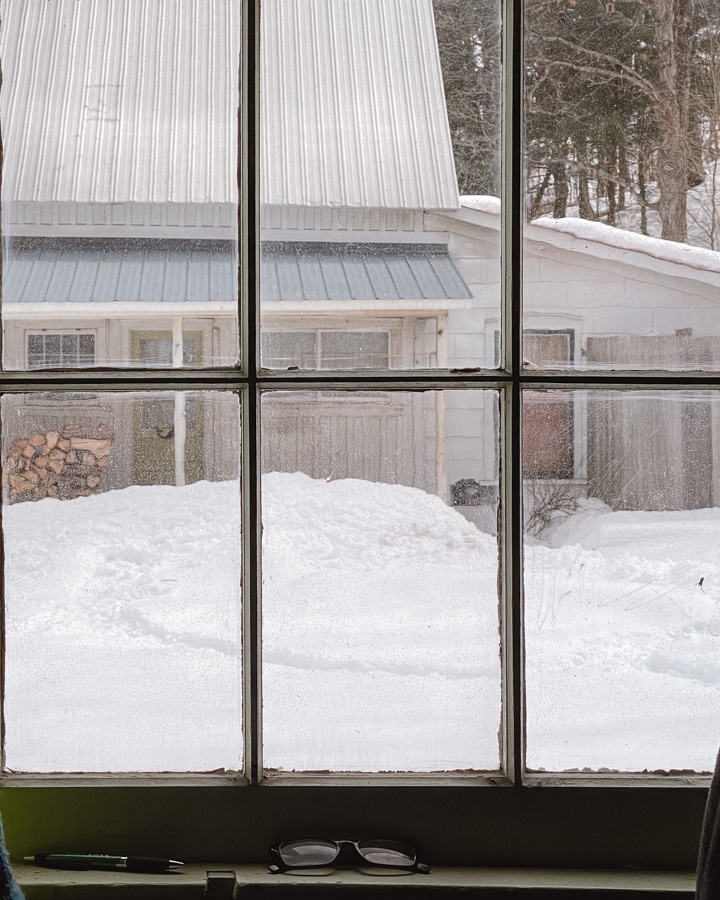 I love this time of year, though. Morning walks are cold (brisk 😀), snow still coats the ground for skiing and snowshoeing, and the air is filled with the smoky-sweet scent of maple syrup in the making. Windows down when driving past a sugar shack with steam rising from the roof!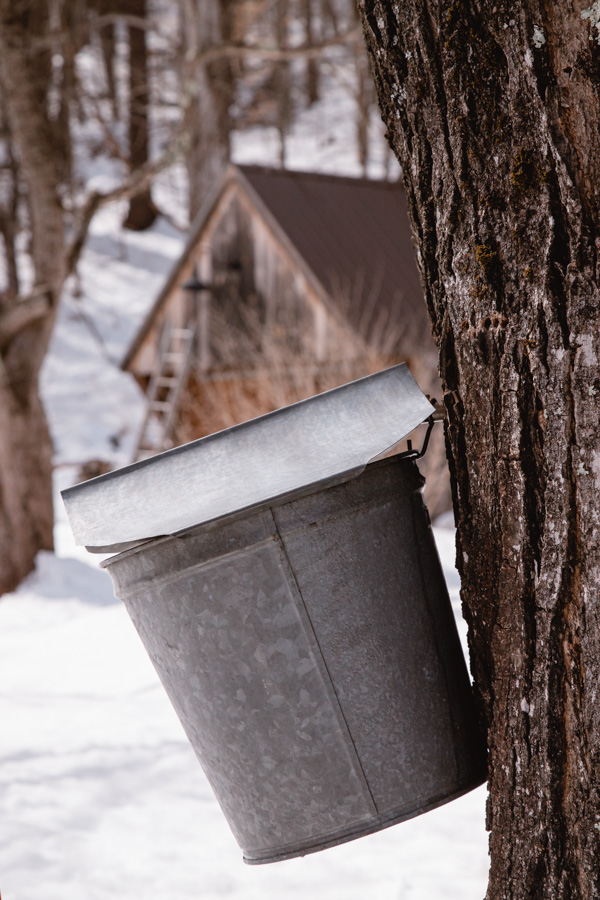 It's the time of year where I feel inspired to end my winter hibernation, grab my camera, and explore.
When friends invited us to watch as they tended their boiling sap, I jumped. And when we parked in their driveway and saw the buckets hanging from their trees, we laughed, remembering the year we drove all over Vermont, determined to take photos of tin buckets.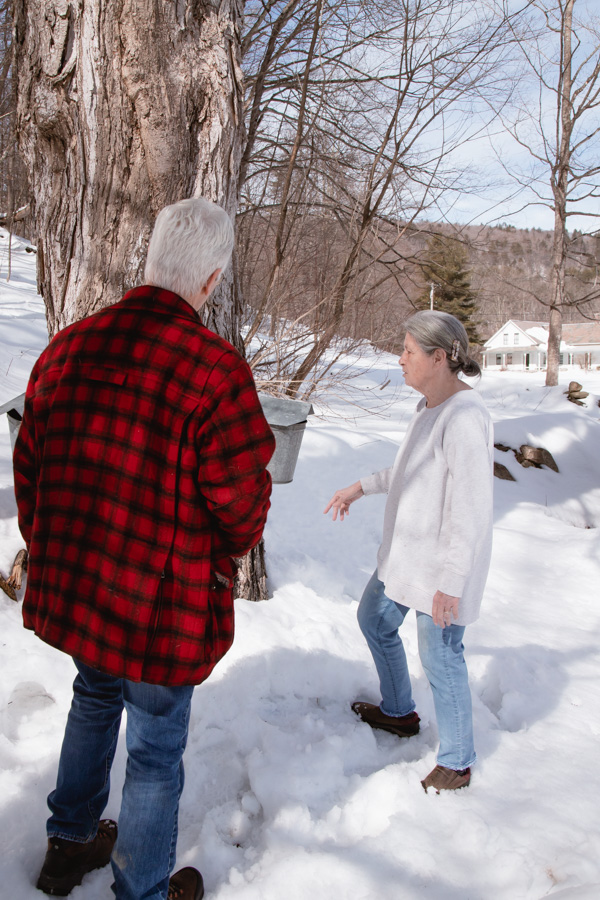 All in a day's adventure.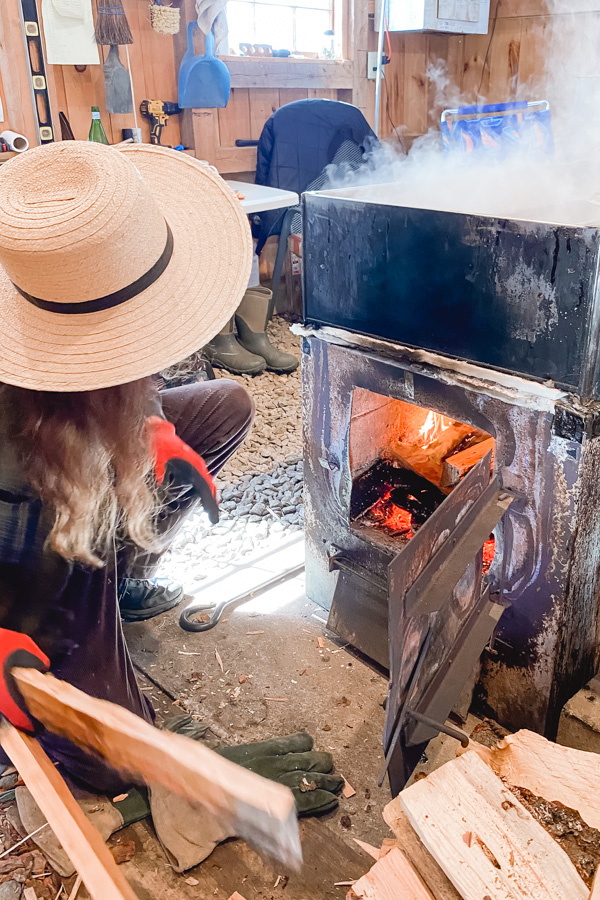 Our friends tended the fire, and I sampled the final product. Mmm.
And then—I came home and googled all about tapping trees. Because…wouldn't it be cool to have my very own maple buckets to take pictures of? Oh yeah, and sap for making our own syrup?
That's a whole new project. (Wonder if I can get Greg on board…)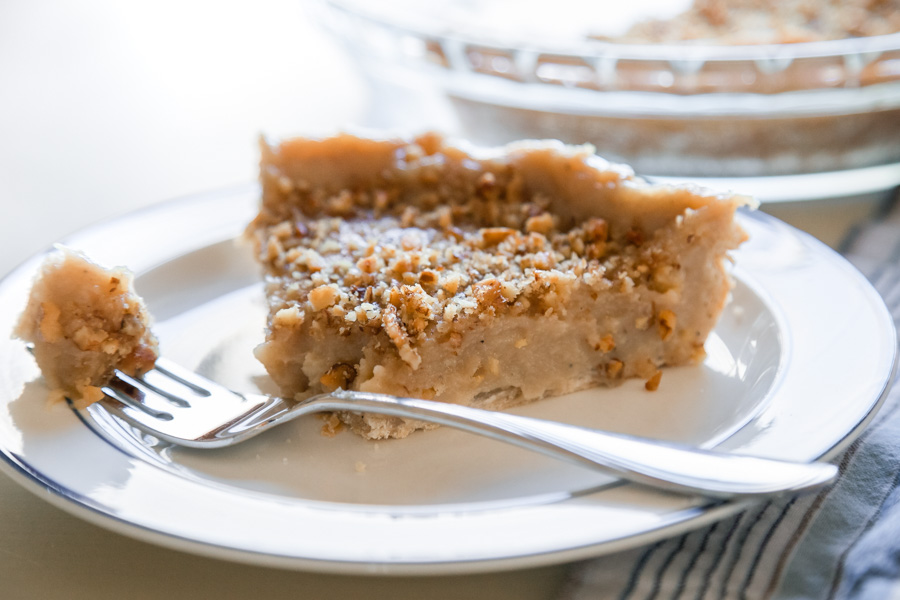 Still on my maple kick (and seriously, why not?) look at me getting all domestic like, making a maple pie. I found a recipe so easy even I had to give it a try. It's subtly sweet, creamy, and ridiculously delicious. My taste buds are thanking me even if my waistline is not.
In my next newsletter I'll be sharing the recipe for this pie as well as talking about how my meanders inspire my writing. 😀 There will definitely be a dead body in a sugar shack (fictionally speaking, of course!).
And there you have it—March on my mountain. I'd love to hear what you're up to.
Until next time, be well!