I've kept journals off and on through the years, starting when I was in grade school – remember those diaries with the cute little lock and key? And then, of course, my gingham notebook… Currently, I have two journals – and honestly, I would have a lot more if I thought that I could keep up with them. There is something about books filled with blank pages – all the potential that they hold.
Journal #2 – morning pages
A couple of weeks ago, while roaming through the bookstore, I decided that it was time to start a new journal for "morning pages." Have you heard of this? I had been considering it for a while – the only thing I really knew about it is that you write three pages in the morning – stream of consciousness. For a style of journaling with "no wrong way" of doing it, there are actually a lot of rules – many of which I apparently break.
Rule break #1: I don't write my pages first thing in the morning – on weedays, I wait until I am on the train. My morning routine, which starts with an overwhelming desire to throw my alarm across the room, is always terribly rushed. I don't even have my coffee until I am on the train – so I'm not really awake, anyway… right? Rule break #2: I am pretty sure that I use the wrong size paper. I know, I know, if there is a rule about the number of pages, of course there is a rule about the size of the page. Sigh. I pretty much stopped reading about the rules.
Anyway – before learning that I am doing it all wrong,  I googled "morning pages" and happened upon a blog post by Chris Winfield, who wrote that he starts everyday by writing "Today is going to be the best day ever." which for some reason, seemed like a fantastic idea to me.
Chatting with one of my morning train friends, I described this idea:
Me: So, do you think that writing "Today is going to be the best day ever" actually works?
Train friend: Best day ever? haha – NO
Me: ummmm – really? Well, do you think that if you start the day with the attitude that it could be the best day ever, it might turn out to be better than it would have?
Train friend: NO
Me: Hmmm, you sound like you might be more cynical than I am
Train friend: I'm realistic
Me: Okay… Well… I hope you have a really great day! (maybe the best day ever)
So, while I am not ready to concede that my train friend is right about this, I have stopped writing about the best day ever at the beginning of every post. But that is only because I am pretty sure that as I am writing it, I'm not supposed to be thinking sarcastically to myself "yeah, right."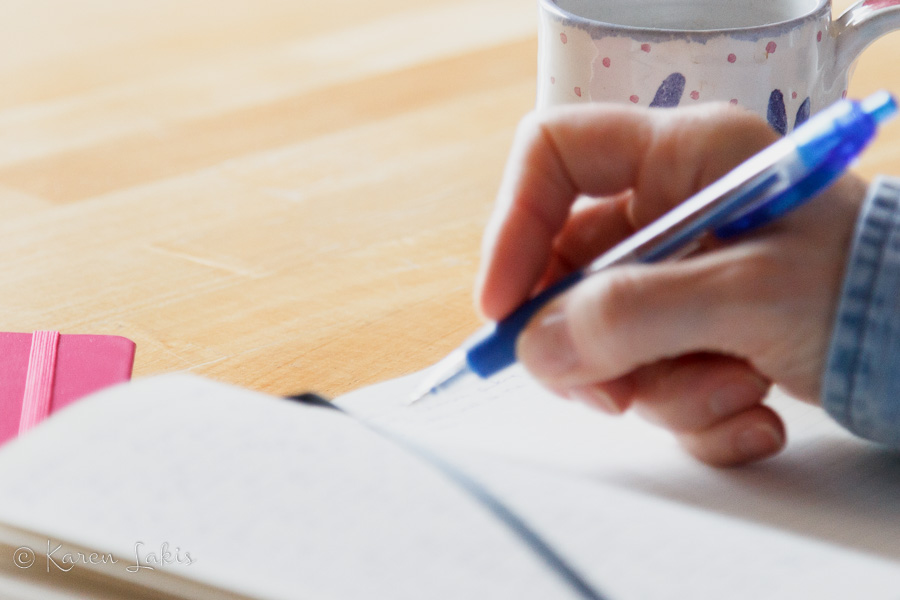 I haven't quite mastered this new morning writing habit – even allowing for my rule modifications. And while I initially thought that specifying a certain number of pages was kind of, sort of dumb – I get it now (even if I might be – probably am – using the wrong page size). The benefits, though, feel a lot like a morning walk – a clearer mind and the readiness to conquer the day. It really doesn't have to be the best day ever to be a pretty good day.
So – I'd love to hear your thoughts – do you start your day expecting the best day ever? Do you write morning pages?
(Oh yeah – and my morning train friend – she's actually an upbeat person. Go figure.)