Summer slipped by quickly – so quickly – and autumn was threatening to do the same. Greg and I each had one to-do on our bucket lists that we weren't willing to let go of.
Mine – to hike to the top of Jay Peak in northern Vermont
Greg's – to visit Fort Kent, Maine
And so – we needed to hit the road – two people, one dog, a few hastily made reservations, and a very loose agenda.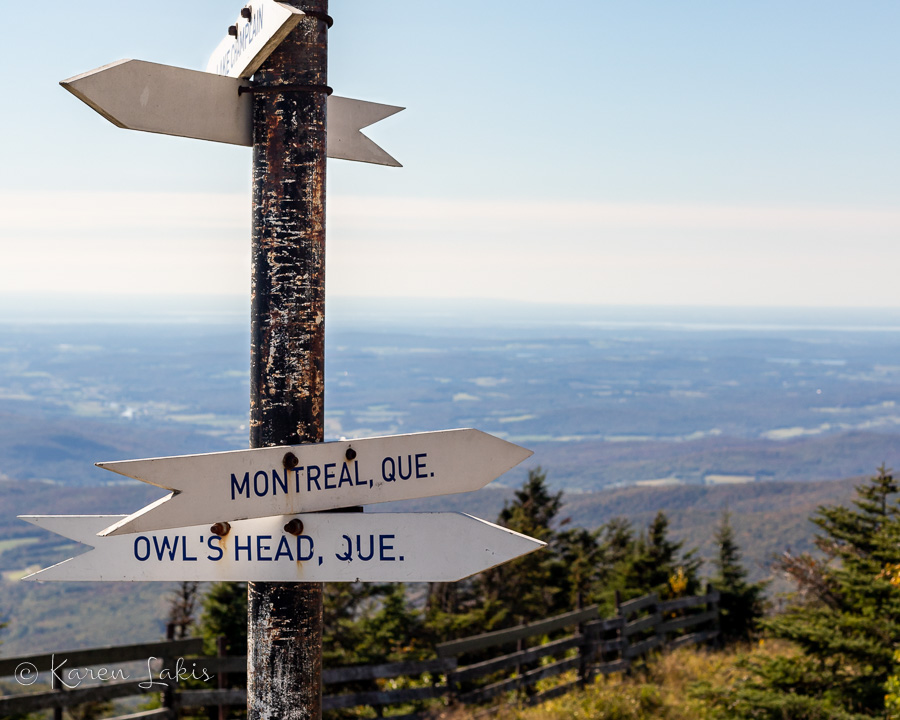 A short few miles from the Canadian border, we hiked, climbed, and scrambled to the top of Jay Peak.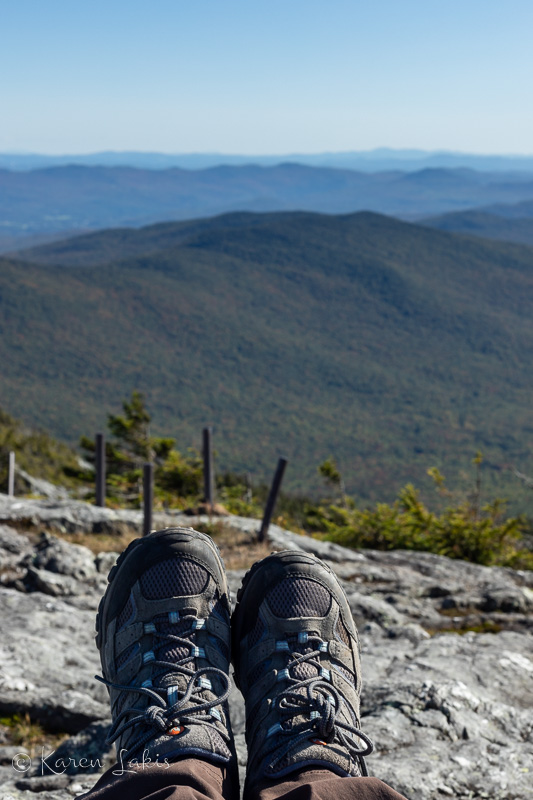 If only the vista were better 😉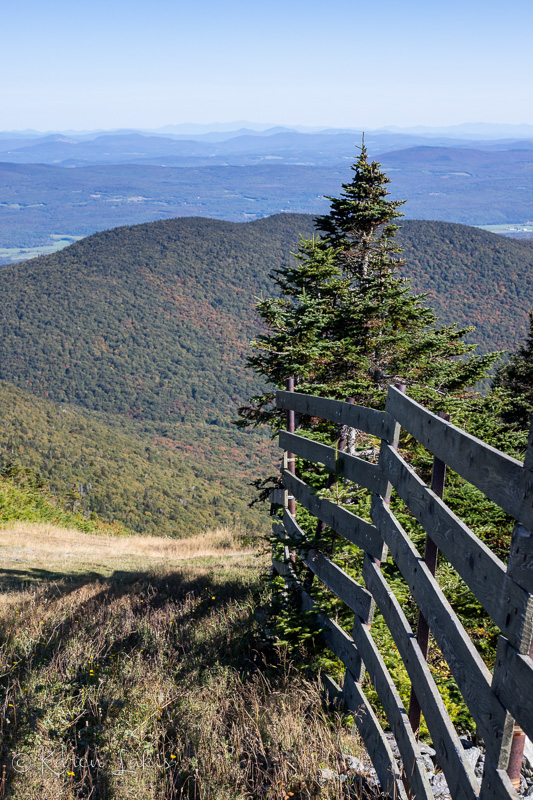 We scheduled our trip around a visit to Derby Line, Vermont where I had an appointment with Border Patrol to complete my application for Global Entry.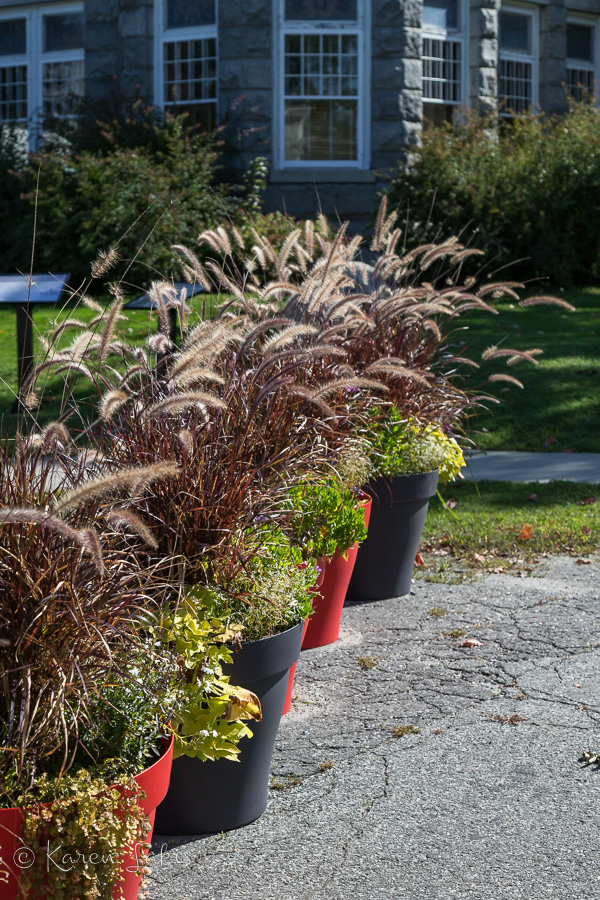 The flower pots make for a charming international border with Canada, and though I was tempted step on the other side for a shot – border patrol was watching. And while he remained firm on the border crossing rules, he was pleasant to chat with.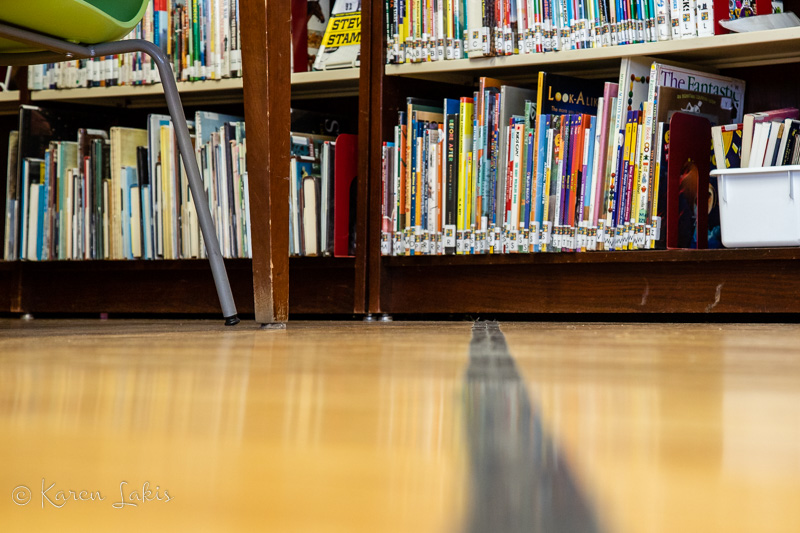 To satisfy my urge to straddle the border, I entered the Haskell Free Library and Opera House. Built back in the days when the residents of Derby Line were allowed to be friends with their Canadian neighbors, the library was purposely built right on top of the U.S.-Canada border. And yes, I stood with one foot on either side of this line, just because.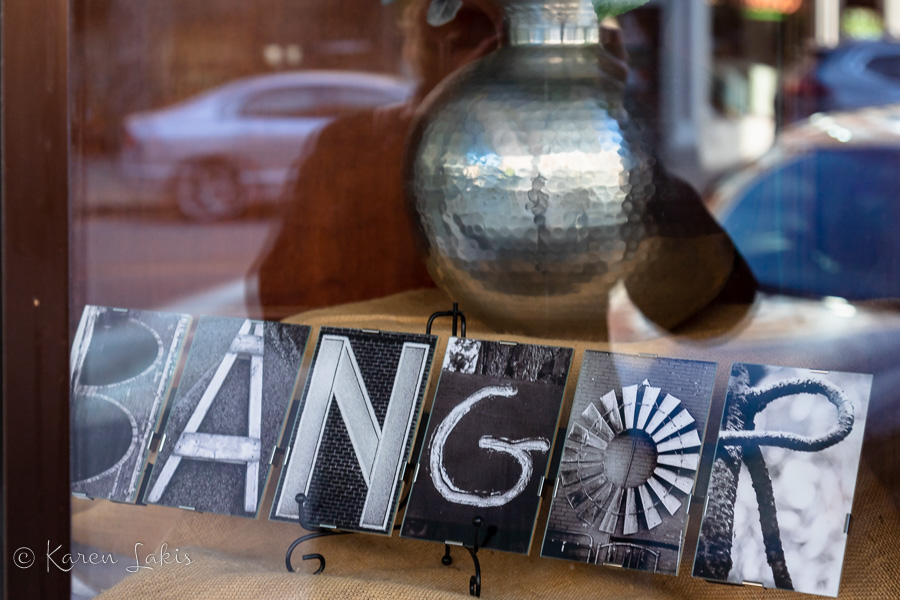 Bangor, Maine made for a fun stop. With an awesome coffee shop and walk along the river – we spent a morning meandering –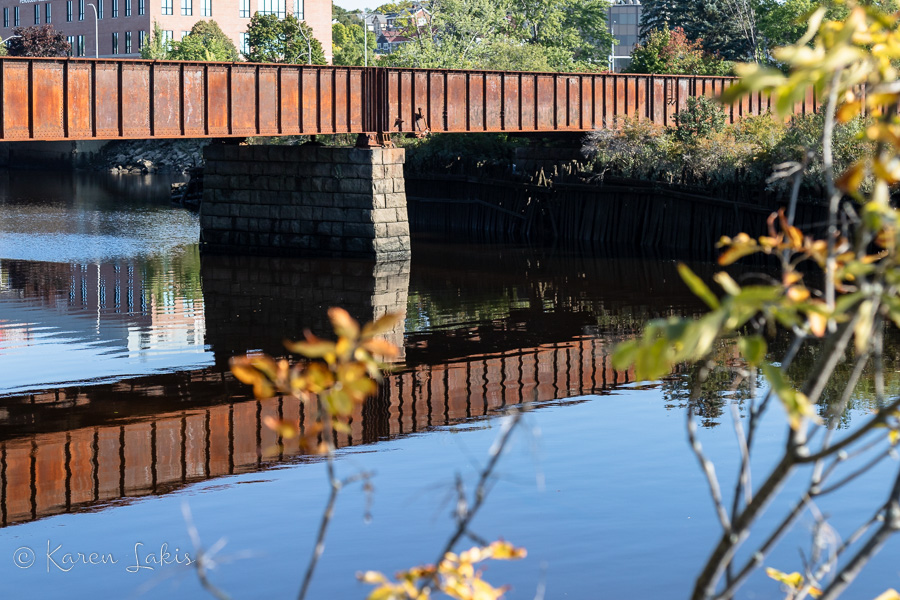 and happened upon an enormous Paul Bunyan – but then, according to folklore, he was a giant. No Babe the Blue Ox sighting, though.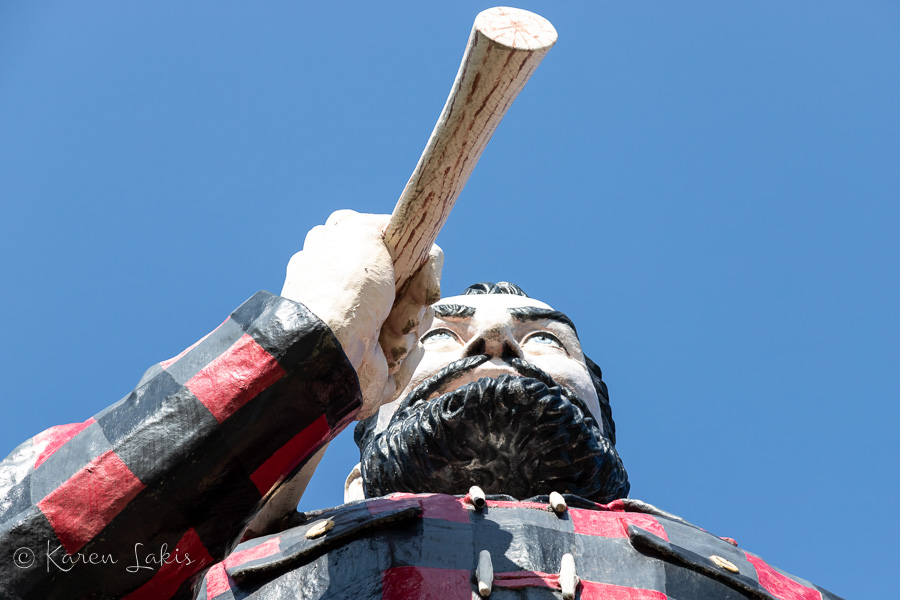 Steven King's home was… well – I guess…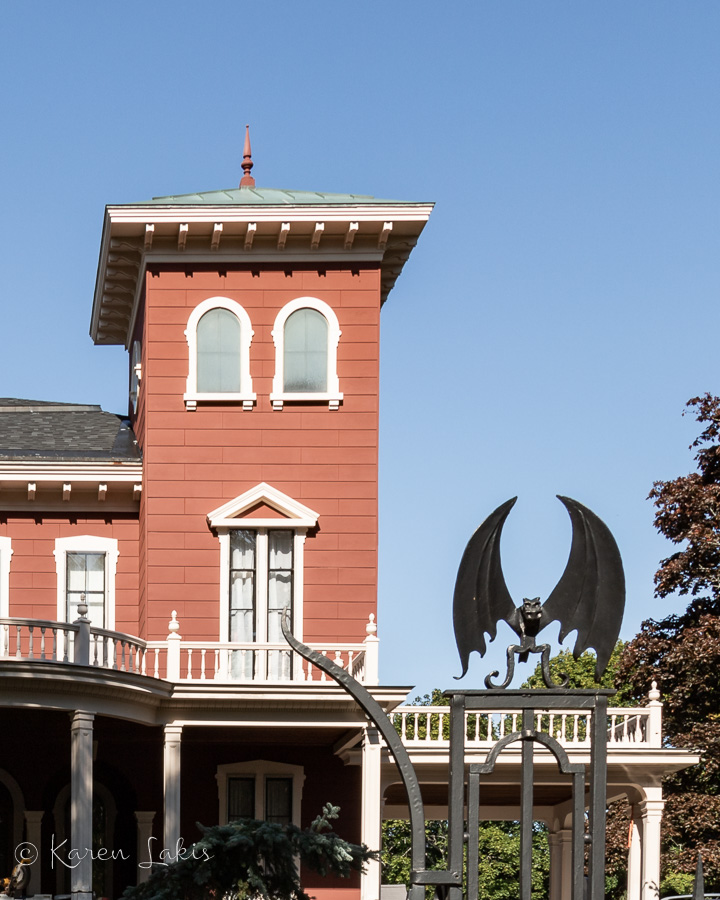 not completely surprising. Unfortunately, we seeing the "Duck of Justice" – but – well, I guess we can save that for another day.
We ventured off the main roads as often as possible. When a sign read "scenic overlook",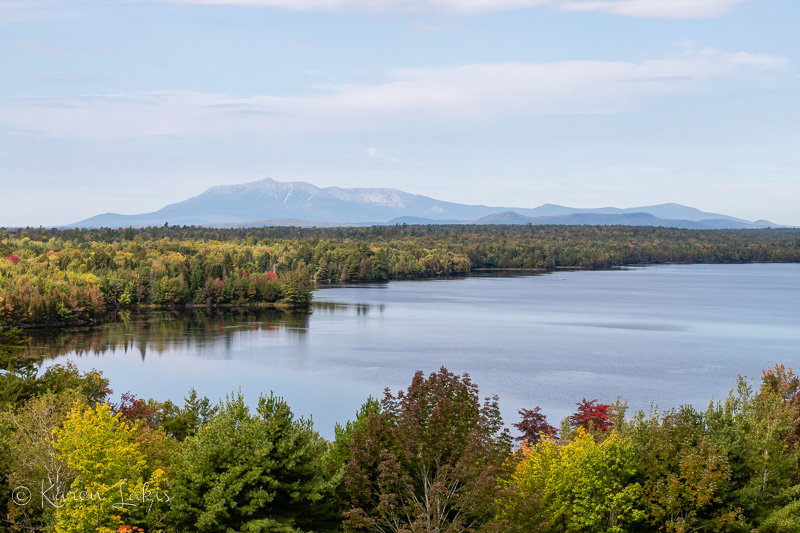 we stopped and looked. This one offered a breathtaking view of Mount Katahdin – the highest peak in Maine and the end of the northbound Appalachian Trail. It was only a few years ago that we drove up here to pick up our daughter after she completed the 2,100-plus mile hike.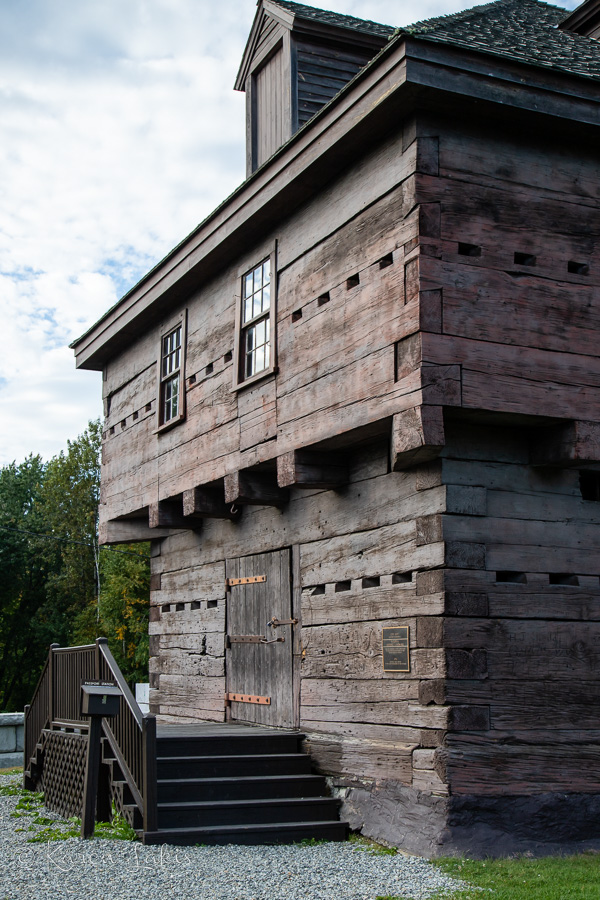 Fort Kent, Maine was everything we hoped for (and more). Yes – there was a fort – and an old train station –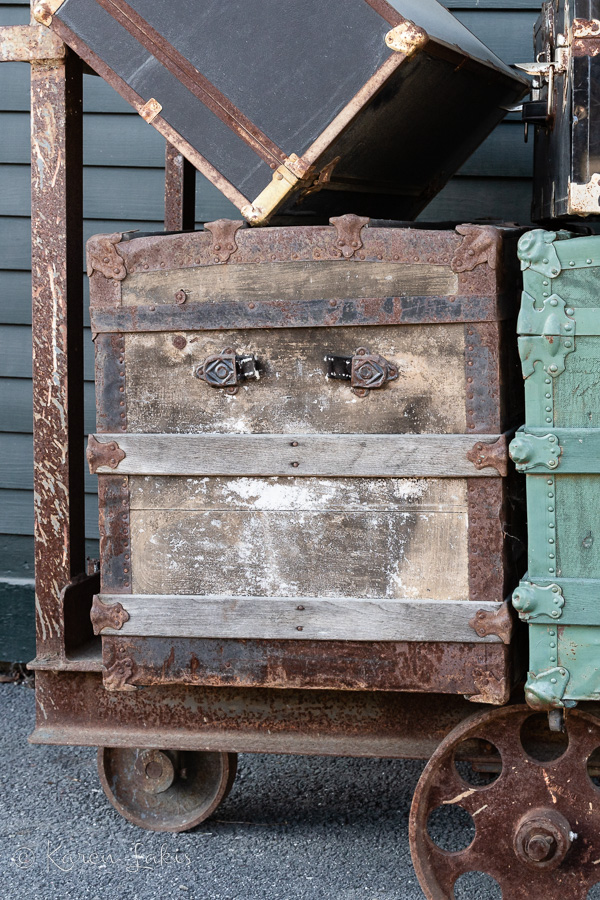 and the real reason for the trip – the marker for the beginning of U.S. route 1. And really, what would a vacation be without the obligatory sun-in-the-face-squinty-eyed photo with a dog who refuses to pose?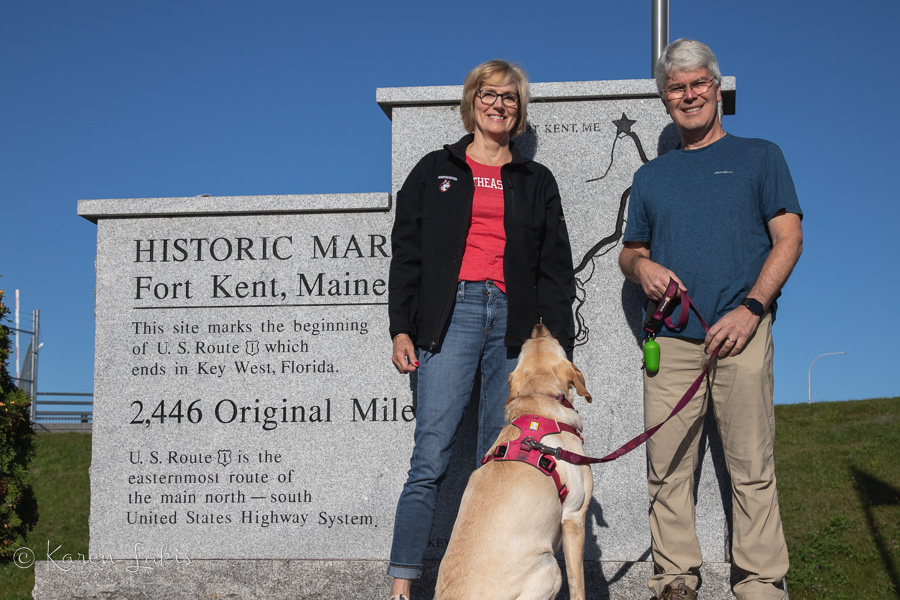 And so – with our mission accomplished, it was time to ramble on home – taking the back roads of Quebec.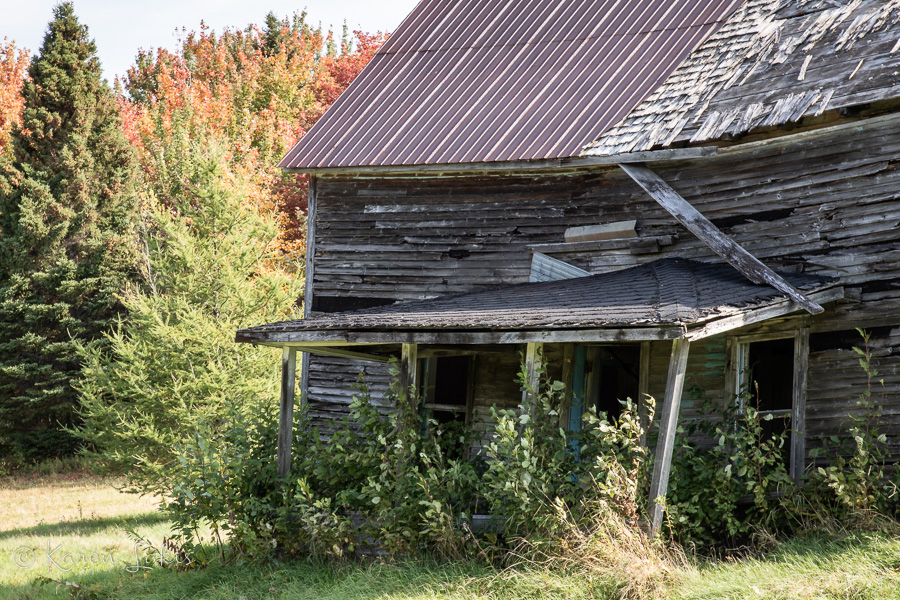 where the scenery never disappoints – and the gps is reliably unreliable…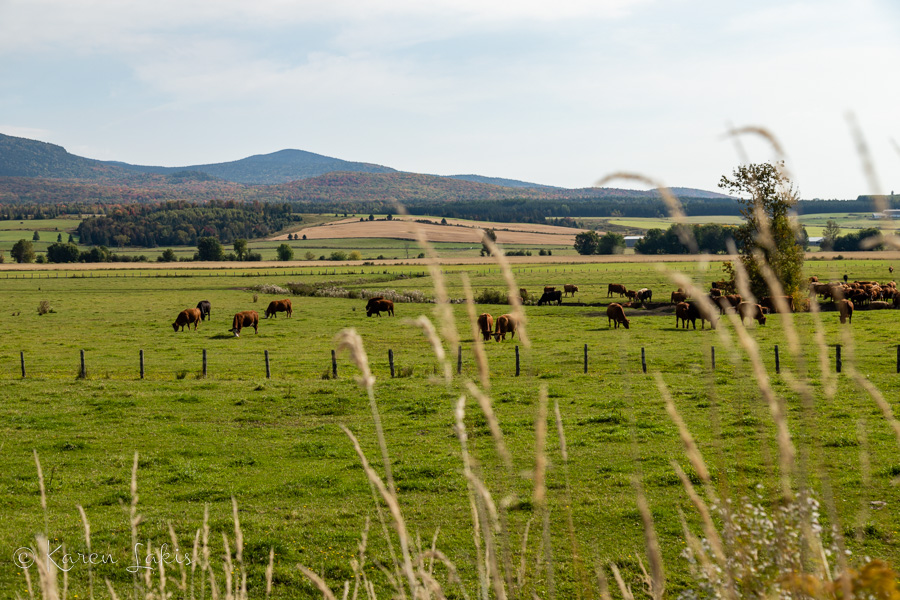 Back home, we're still turning "Away" into "Home" with numerous projects and endless amounts of minimizing, organizing, rearranging, and shuffling. We're getting there. This road trip feels a bit like a metaphor for the direction of my retirement. Now that I have allowed myself a few months of aimless wandering, I am working towards formulating goals and a loose agenda for myself – one with loads of flexibility for detours and "scenic overlooks". And, although we purchased our ski passes for the season, I am pretty sure that "ski bum" is not my ultimate goal for this winter.
This is uncharted territory for me, so I am curious is there a trick to finding that perfect balance? Is that even possible?