This winter was pretty much a bust for me – and the spring seemed to be a long time coming. It's finally here, though, and Greg and I managed to spend an afternoon at one of our favorite Vermont parks – Lowell Lake. It was one of those gray, misty kind of days – cool air, soft lighting and the forest scented with pine and lilacs. And while I am more of a sunshine kind of gal – I was just thankful to be outdoors, again. It really was a perfect day to roam the trails.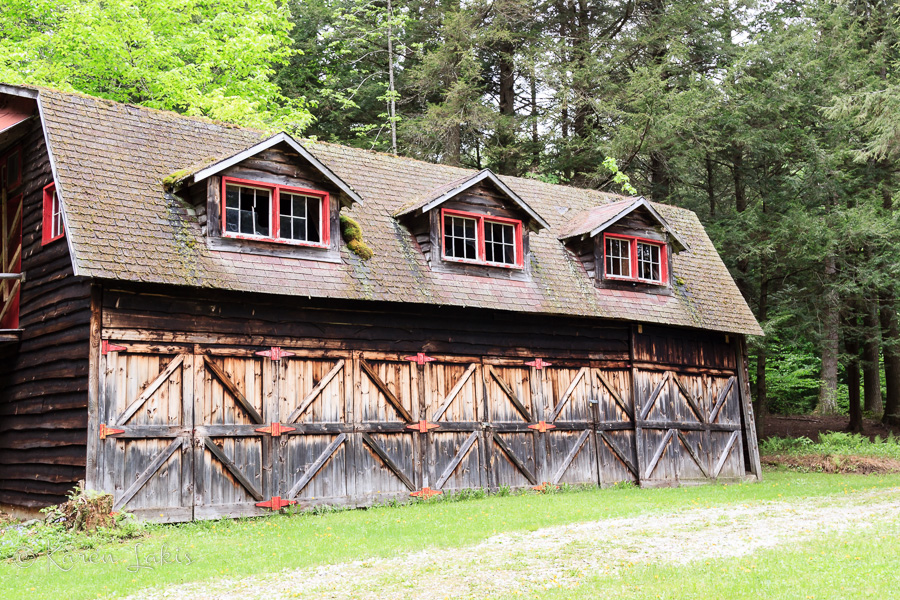 Lowell Lake used to be a summer camp – of some sort – and there are still several ramshackle buildings and cabins in the park.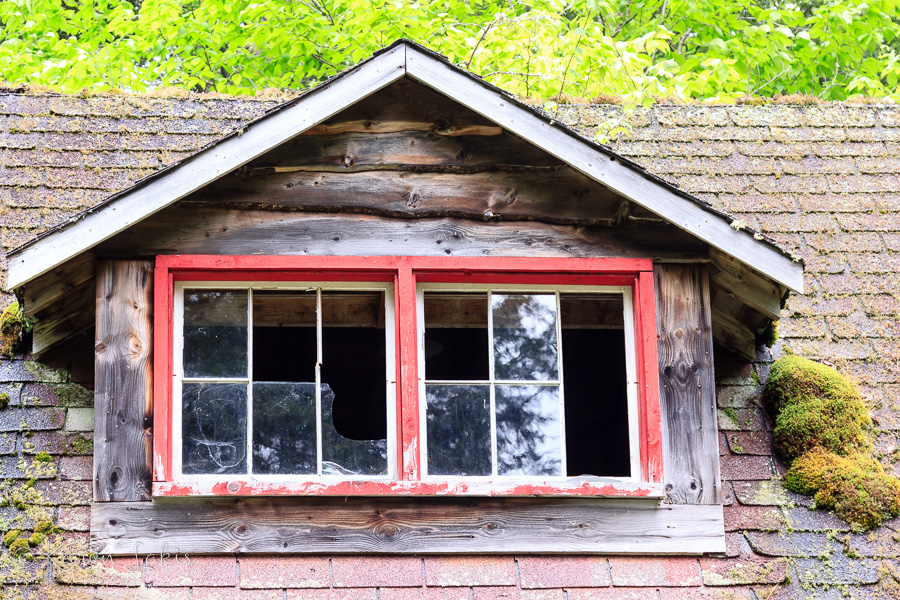 As I wander through here, I can imagine what this camp was like back in its heyday.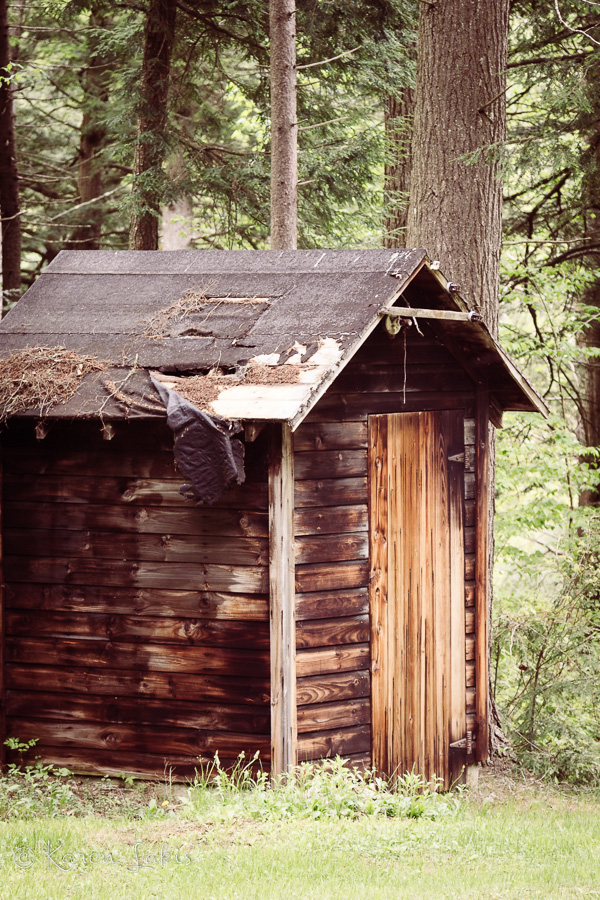 But then, yeah – deal breaker…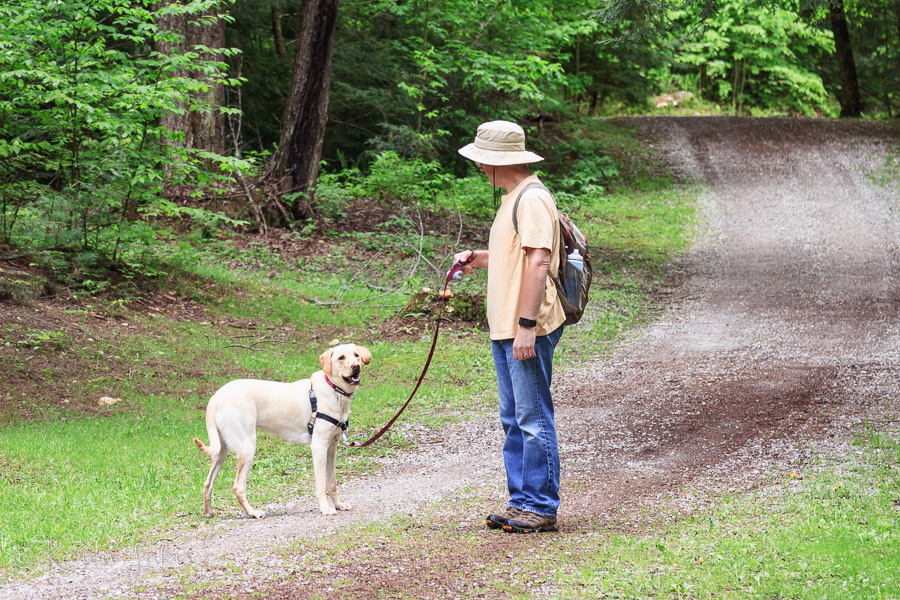 Chessie was anxious to hit the trails, but waited patiently as I stopped to take a few photos. We were greeted with the news that Baby Bear had been spotted on the trails that morning and Chessie needed to be kept on her leash.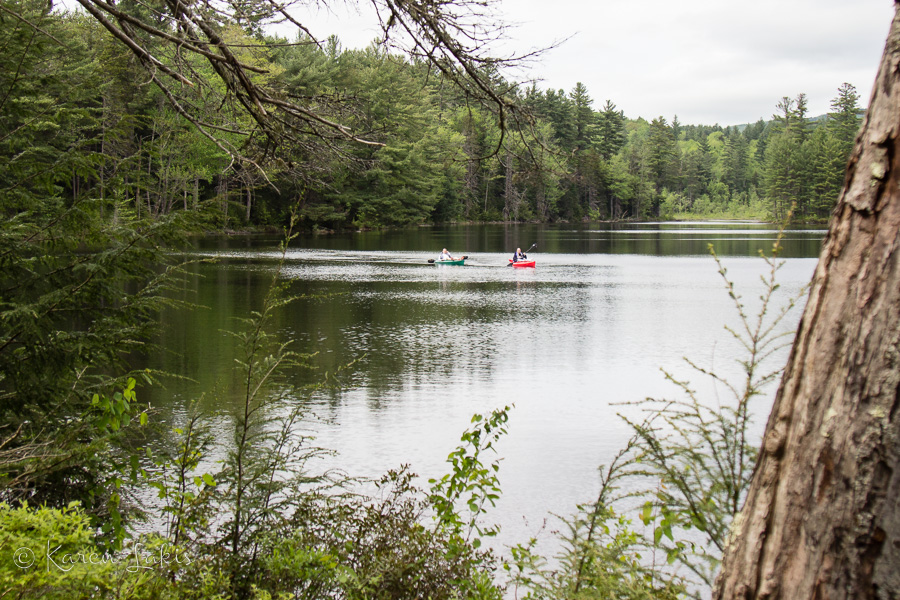 We come here year-round. In the winter when the lake freezes, we can walk across to a little island in the middle. The trail wraps around the lake, and is really more of a ramble than a hike.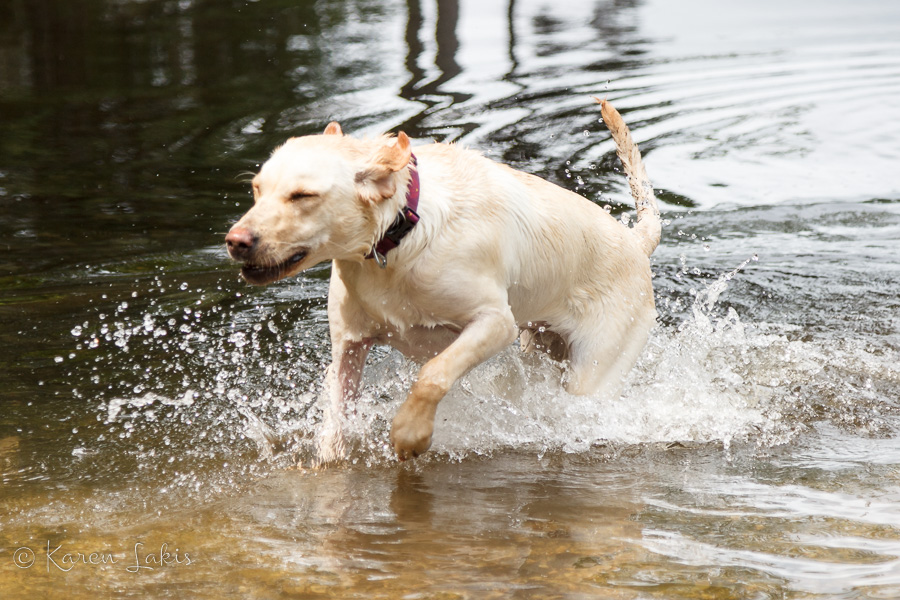 We were beginning to think we had the only labrador who didn't enjoy swimming – but maybe Chessie is changing her mind. If not swimming, she certainly enjoys a good splash.
And then a sure sign that winter is finally over –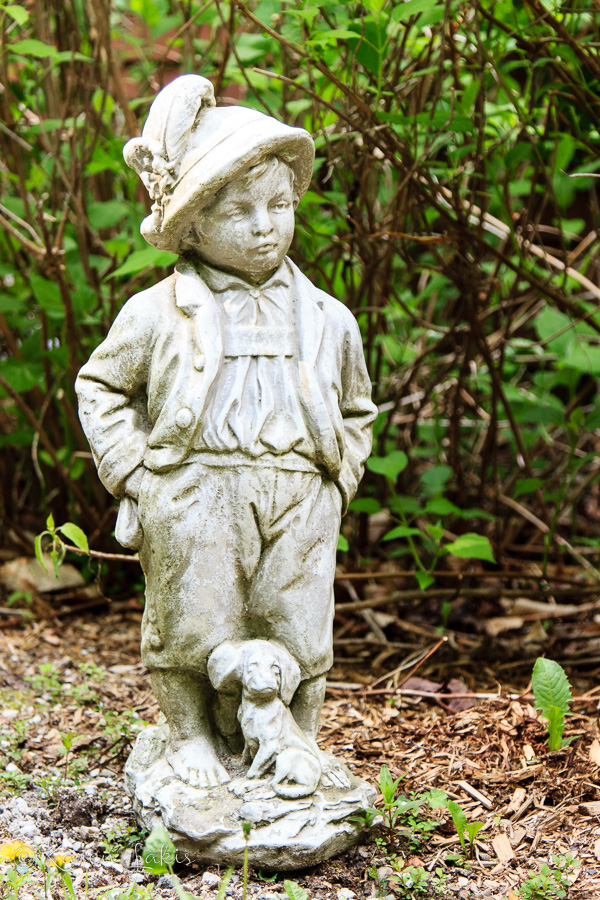 Fred is once again stationed among our hydrangeas. I've never been nuts over garden ornaments, but the previous owners left this guy behind, and we have grown oddly fond of him. I know it's summer when I hear Greg say "carry on, Fred" as we drive away at the end of the weekend.
So – I managed to make it through another crazy, busy I'd-really-just-like-to-come-up-for-air kind of week at work – and this weekend I am continuing with my cleaning, tossing, purging, get-rid-of-stuff minimalist thing. It's going to be a long haul – but I'm getting there.
And with that – carry on, my friends. Are you enjoying some spring-like weather and outdoor adventures? I'd love to hear about it!