What is it about paths that draws me in?
A quick glance through my photo library reveals numerous photos of paths – some straight, some winding –
I am particularly drawn to paths that disappear into the distance. The unknown, the mystery, the potential that they hold…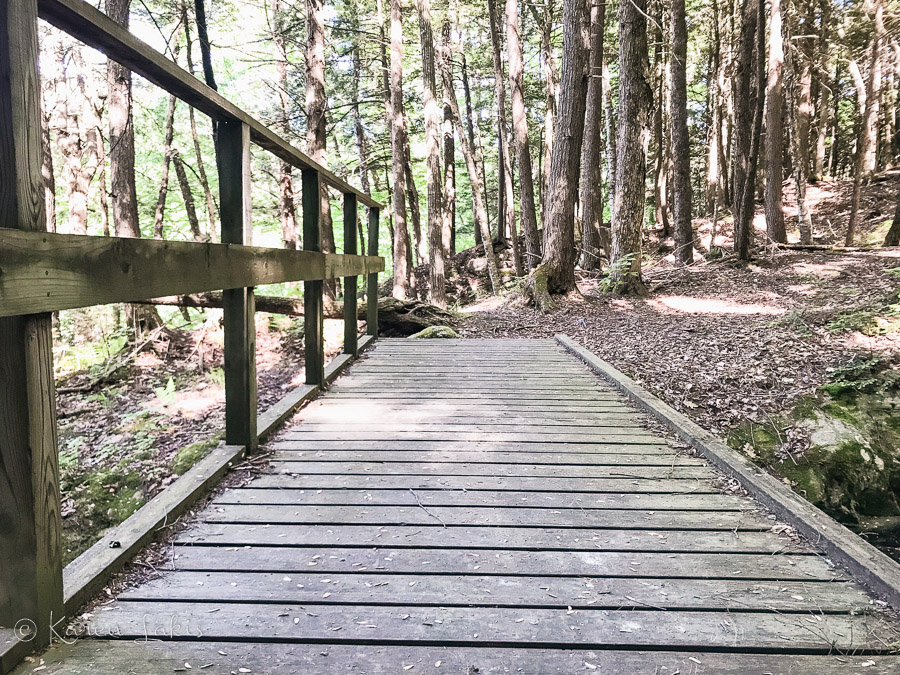 And today, as I follow a new bend in my path –
or maybe I turned at a fork,
I am excited to be heading in a new direction,
looking back only to reflect – but never walking backwards.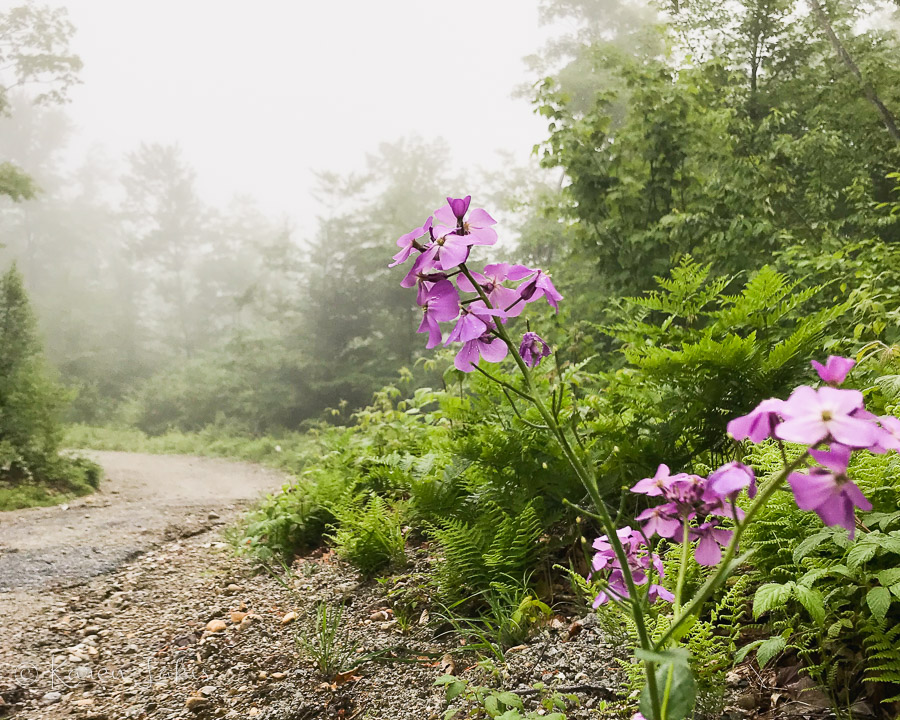 Messaging with a friend about a new ebook by photographer, David duChemin, she also recommended his book "A Beautiful Anarchy: When The Life Creative Becomes the Life Created". Excited to find it awaiting my arrival home, one evening, I devoured it; his words resonating with me from the opening paragraph to the last sentence.
"Now might be a good time to start unabashedly asking yourself, 'what do I want?'"
Discouraged, I thought to myself, shouldn't I have done this years ago? (Yes – probably)
Is it too late, now? (No – can it ever, really, be too late to make plans?)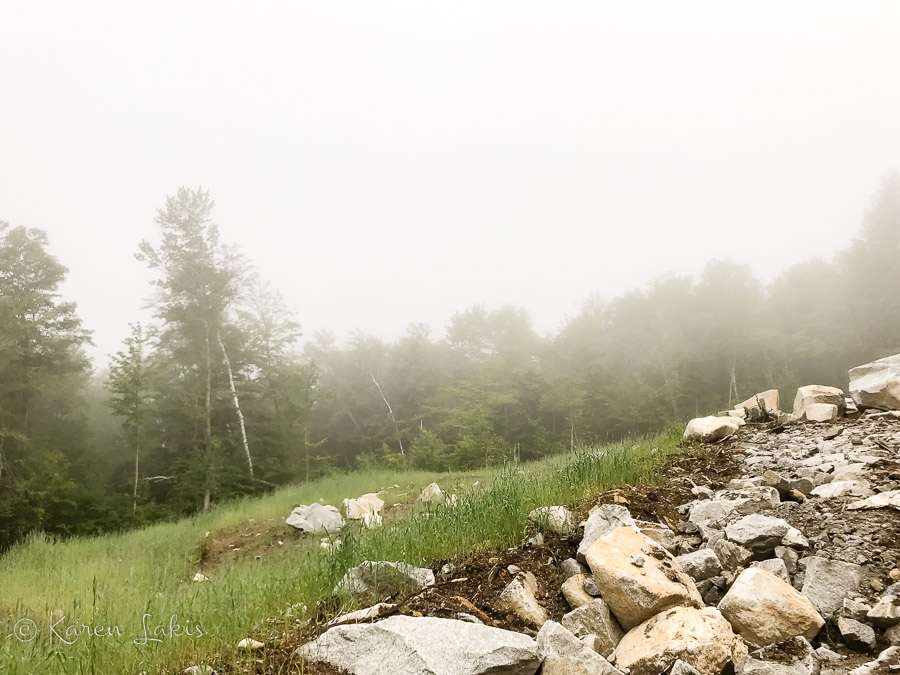 Choosing a path is not always easy, I know. It is often steep and bumpy – or just plain challenging –
but then, it is these paths that offer the greatest reward.
"There are no guarantees as we head into the unknown. There can't be."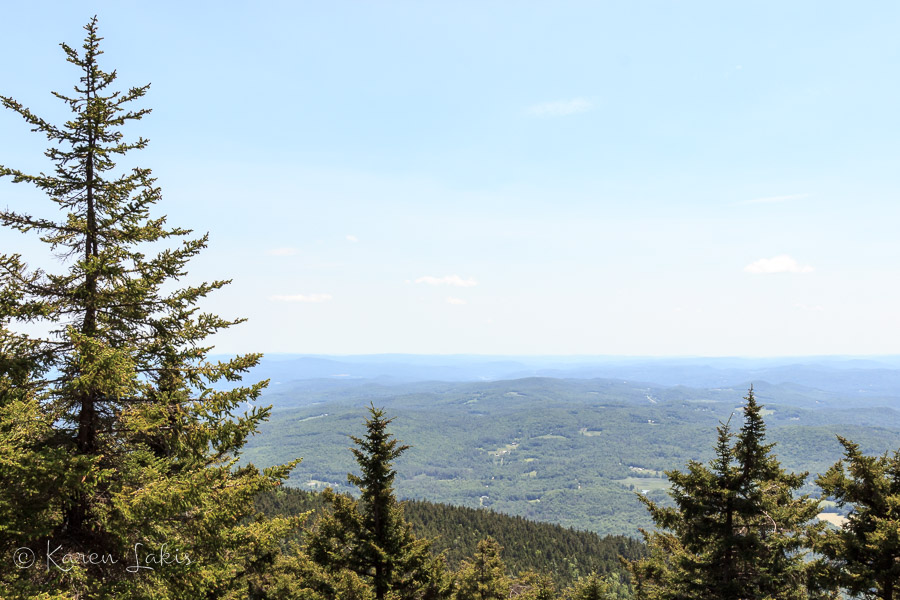 I have five more weeks of going back and forth between my home in Vermont and my job in Boston – or maybe six? (I haven't yet begun a countdown – undoubtedly, that will happen soon.)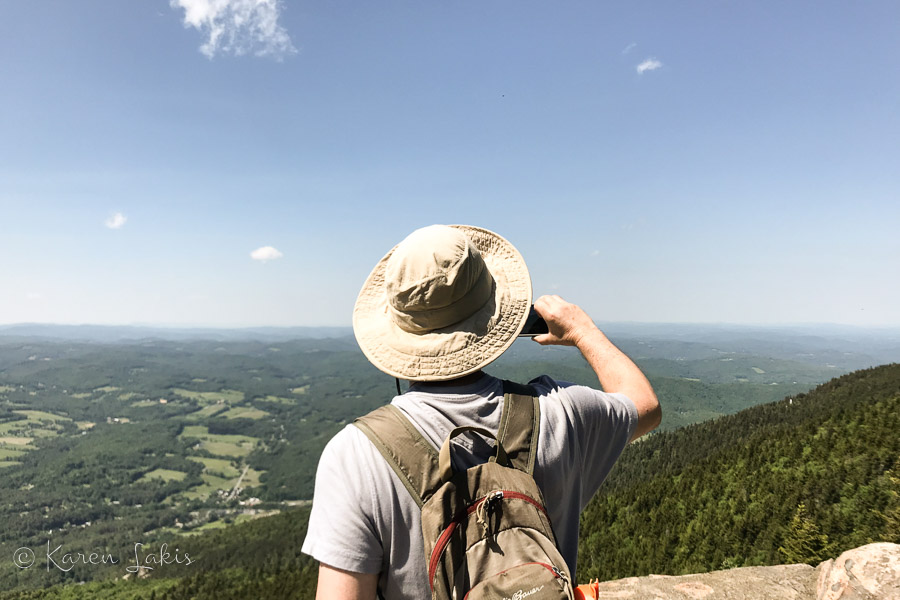 In the meantime – I am enjoying all that summer offers. Gardening, I planted my first small vegetable garden in several years. My deck is a profusion of blooms and herbs as I can't seem to get enough flower-filled pots – the garden center pulling me in as I drive past. On weekends, we have managed to find time for a few hikes – the scenic vistas on this post come from Mount Ascutney. I am also working on a couple new pages in my art journal – smile… Once things settle a bit, I will resume my photography challenge.
And that's about it for me. I hope your summer is going well – I would love to hear what you are up to!