I set out to write – and show – my story, one of taking photos of this old abandoned truck.
A story about how we frequently drive by it on the way to our favorite walking trail by the river.
A story of seizing the moment and exploring with my camera in the soft light of the late afternoon.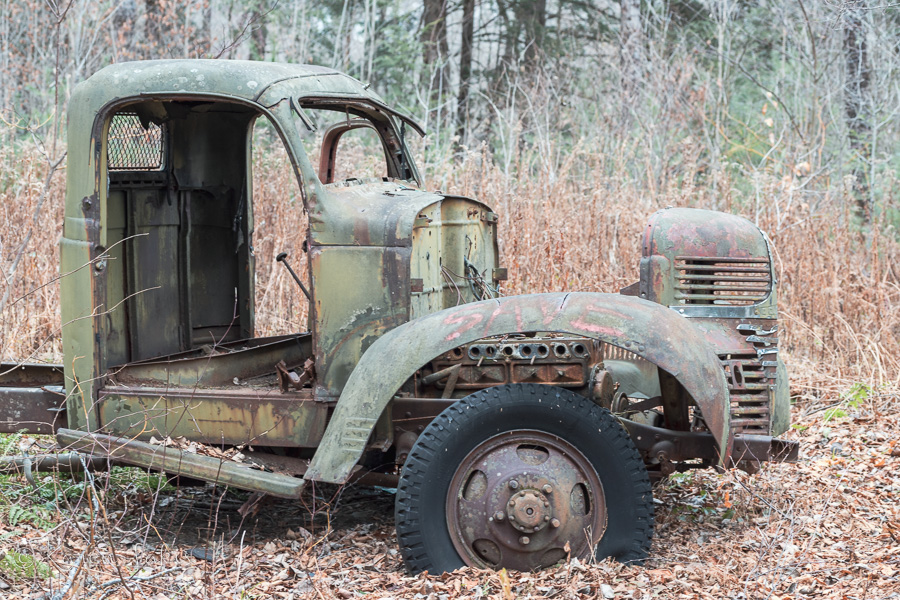 Resting in a ravine near the river, it is barely noticeable in the warmer months. Once winter sets in, though, its faded green paint peeks through the bare branches.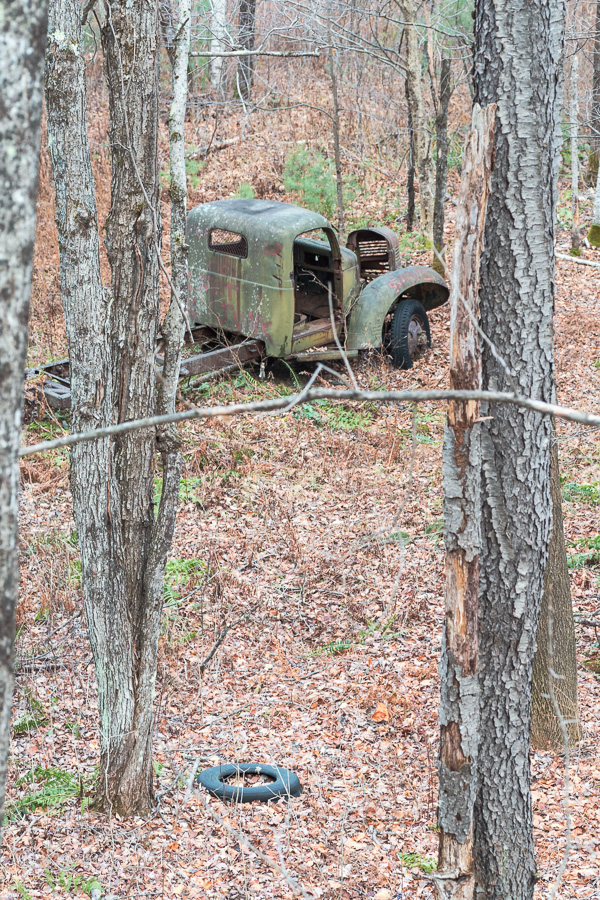 Each week, my photography group has a new set of prompts. We all have differing approaches; some in our group go on a scavenger hunt, seeking to photograph all prompts. Others, like me, will focus on one or two, making them a week-long project. On this particular week, one of our prompts was "made of metal".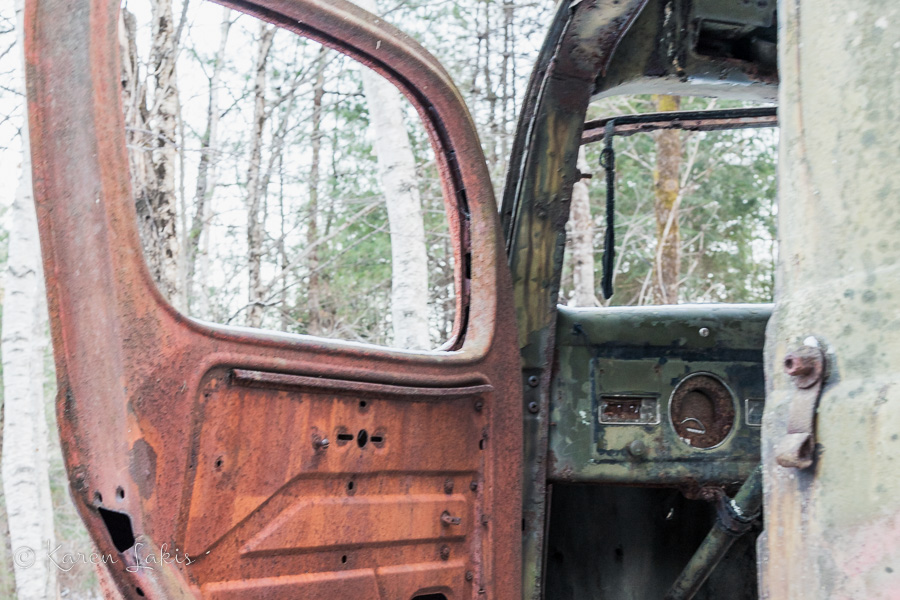 "How about that old truck?" Greg suggested.
Perfect. Years ago, I took photos of it from the road, posting it to my old blog, Away for the Weekend.
Now it was time to get closer – finding a path down into the ravine – forging one if necessary.
But really – the more interesting story is the one I don't know.
"How did you get here?" I asked the truck – my frozen fingers fumbling with the controls on my camera.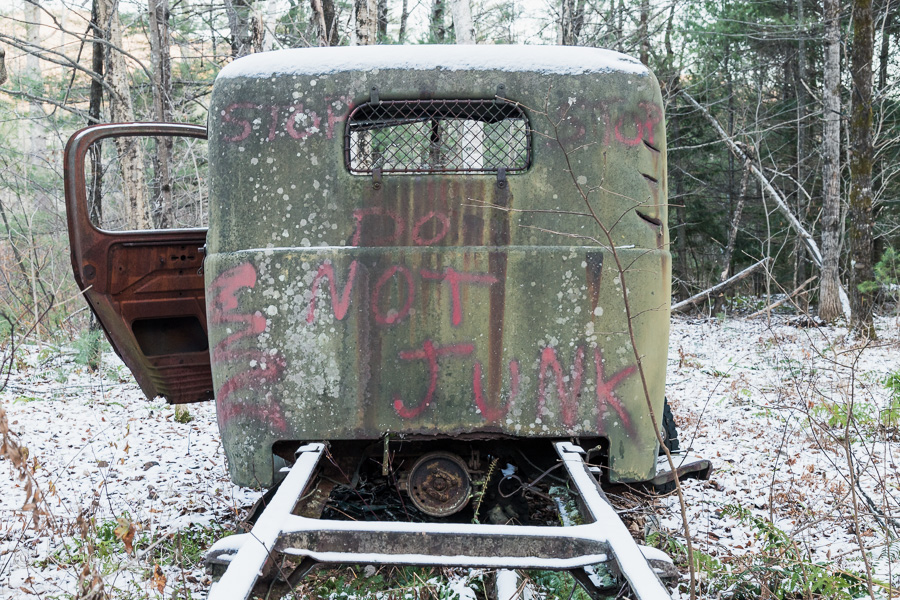 Crunching through the snow, looking for a different angle – "Well someone sure did want to keep you. Why are you still here?"
Greg and Chessie – always my partners in crime – wandered around the area, exploring, on this bitterly cold afternoon. They are good sports.
Finally, though, no longer able to feel my fingers in my gloves, we head for home. "Made of metal", I posted to my photography group. My friend, Sarah, (Paisley Rain Boots) responded "And you have this sitting near your house!?! I think you need to go back with the macro lens."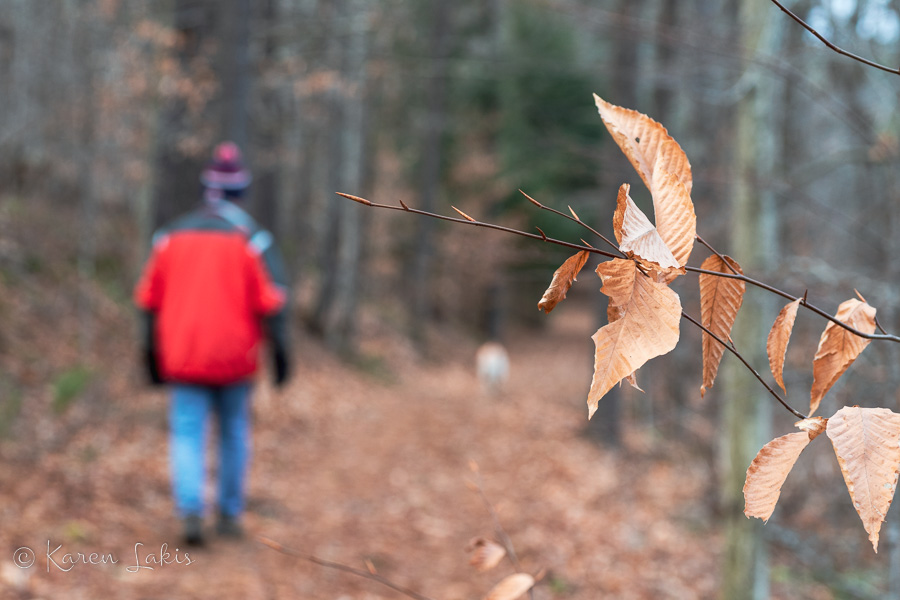 Ugh – of course she was right – it's that getting up closer for details thing again. Always, always, I need to be pushed on that. So – a few days later, under another gray sky – the snow melted, the weather a bit warmer – we returned.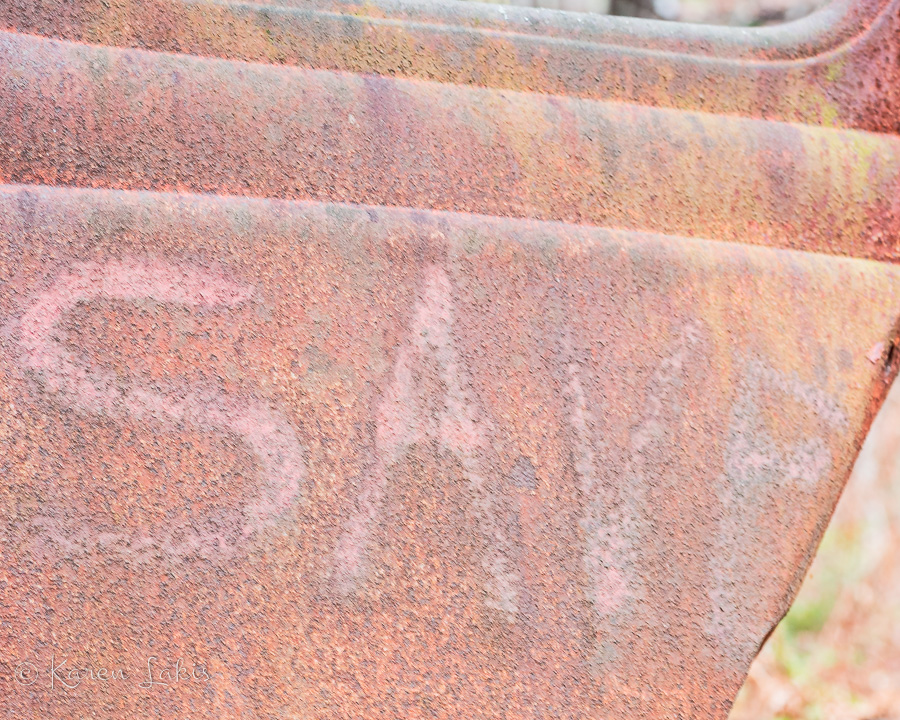 Hmmmm – what is it that I should be taking photos of? Chippy paint?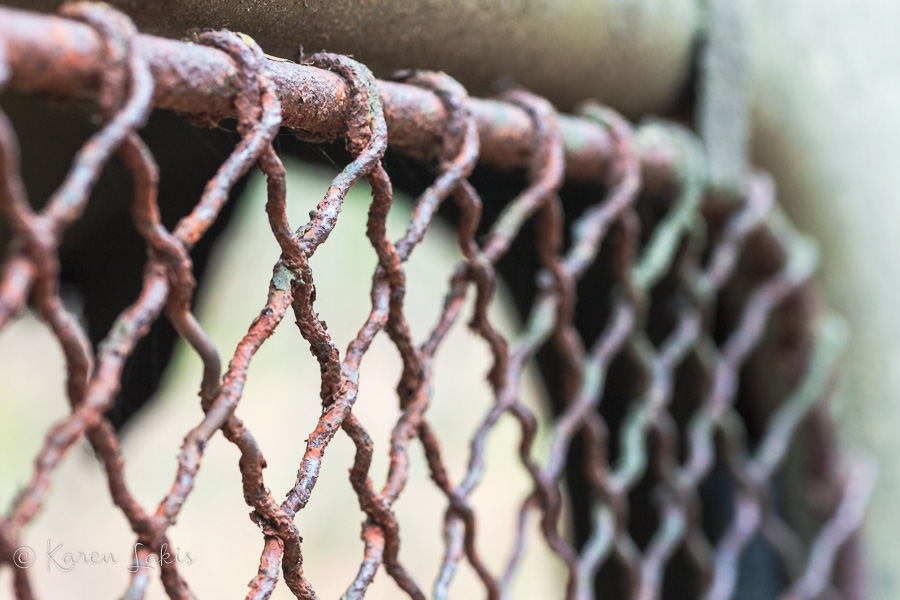 "Rusted Metal?" (Again, I found myself more interested in what was beyond this rusty screen than the screen itself)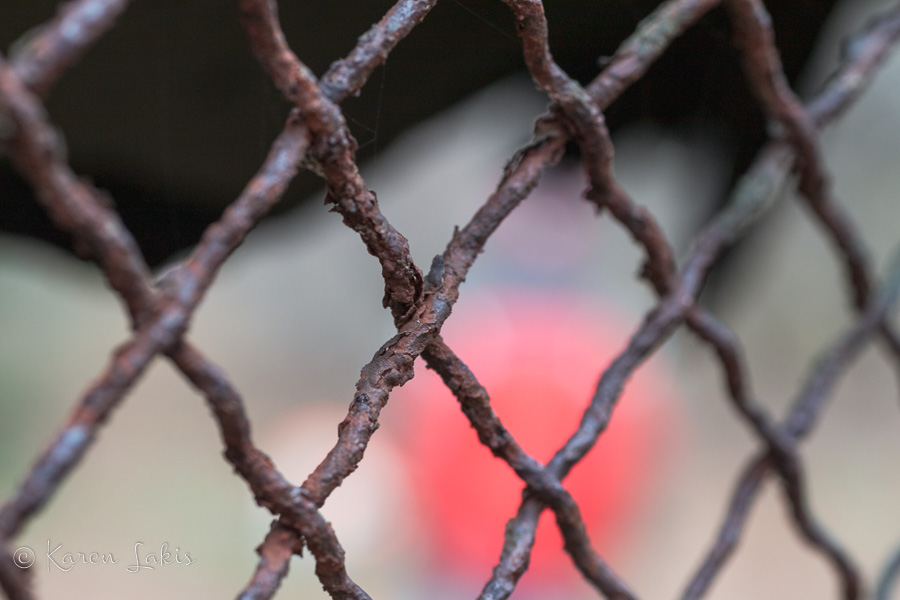 "How old are you?" I continued asking questions of the truck. "Who drove you into this ravine? Where were you going?"
This particular road dead ends at the walking trail. Somehow, I was doubting this as the destination. Perhaps an early morning hunting expedition – early snowfall, slippery roads? Possibly.
Unresponsive, the truck held its secrets tightly.
The story hidden within my own – this is the story I want to know.
When you see something that has been abandoned or lost, do you wish for it to tell you its story? Do you make one up?
I wish you all a wonderful week, and for all who celebrate – a very happy Thanksgiving!