Camera Club Mystery Series
The novels in the Camera Club Mystery Series are traditional whodunnit mysteries with a cozy vibe.
At the center of each story is the protagonist, Bobbie Brooks, a grieving middle-aged widow who moved to the tiny village of Stonebridge, Vermont with dreams of a new beginning and opening her own photography studio. While Bobbie immerses herself in learning the ins and outs of her new home and its quirky cast of characters, she is thrown into the role of amateur sleuth – there is a murderer in her otherwise peaceful village.
I am deep in the weeds of revising the first novel in the series, A Fatal Focus, and hope to have it ready for query (agent review) later this year
It's the unofficial start of summer in Stonebridge, Vermont, and the village is a flurry of activity with the farmer's market in full swing and preparation for the upcoming Founder's Day celebration underway.
Nearly a year after her husband's unexpected death, photographer Bobbie Brooks is seeking a new beginning. Leaving her life in Boston for the serenity of the Green Mountains, she thinks she has left her troubles behind. But when she finds one of her camera club members dead beneath the village's picturesque covered bridge, her dreams of a fresh start come to an abrupt halt.
Bobbie's troubles are just beginning when her missing scarf is found at the murder scene, and all suspicions are aimed at her. Determined to solve the crime, Bobbie plays amateur sleuth, unmasking the victim's fatal hobby and putting her own life in danger! 
To save her future, and stop the murderer from striking again, she must follow the clues that lead to the one suspect with the secret worth killing for.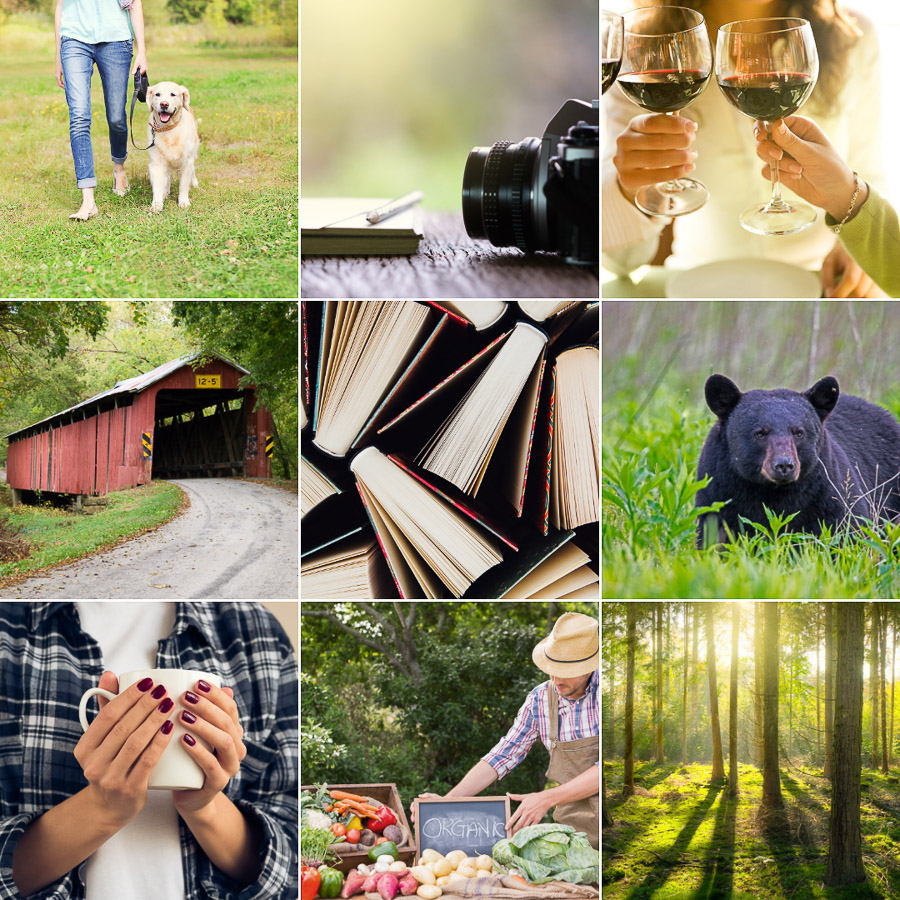 It is autumn in Vermont and the mountains are ablaze – just in time for the annual Harvest Festival. The fete is off to a jubilant start as villagers gather for their favorite event – the masquerade ball. This promises to be Stonebridge's best gala ever – until a much-beloved resident is found, face down in the village fountain, donned in a witch costume. Bobbie vows to leave the investigation to the professionals, but when a tearful friend implores her to help, she is once again in danger's way, following the clues to the killer.
This novel, second in the series, is currently a rough draft awaiting revisions.
It is Christmas in Vermont, and the village of Stonebridge, decked to the nines, has never looked more festive. Bobbie's nephew, Connor, is getting married and the whole village is involved in the nuptials. But when the bride's guardian is found stabbed with the cake knife, and Connor's new wife inherits a sizeable fortune, all eyes are on the happy couple. Bobbie must lift the veil of secrecy to help keep the newlyweds out of prison.
Join my crew and never miss an update!
Subscribe to receive the latest newsletter by email