I'm not sure when it started – my love for winter – a season that is much, much more than a season to be endured – tolerated…
I remember as a child, living at the top of a "big" hill (ummmm, yeah, I grew up in Kansas…), and those glorious snow days when hoards of neighborhood kids raced to our hill, sleds in tow – the thrill of sledding right down the middle of our street (which, of course, makes me wonder why our street wasn't plowed – but that's not really the point.) And yet – I don't think that I loved winter back then.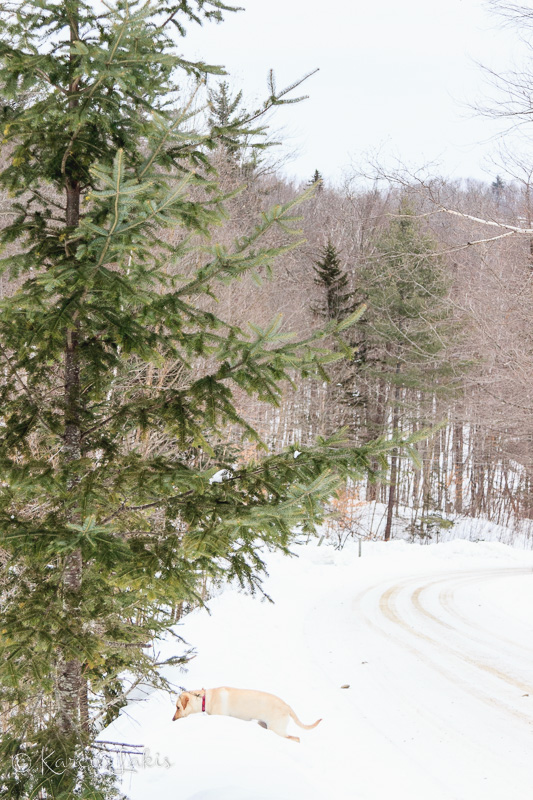 When my daughters were young, we moved to Chicago. "you'll hate it there" our friends said, "the winters are horrible." Yes – the winters were bitterly cold. I didn't mind. And yet – I don't think I loved it, then, either.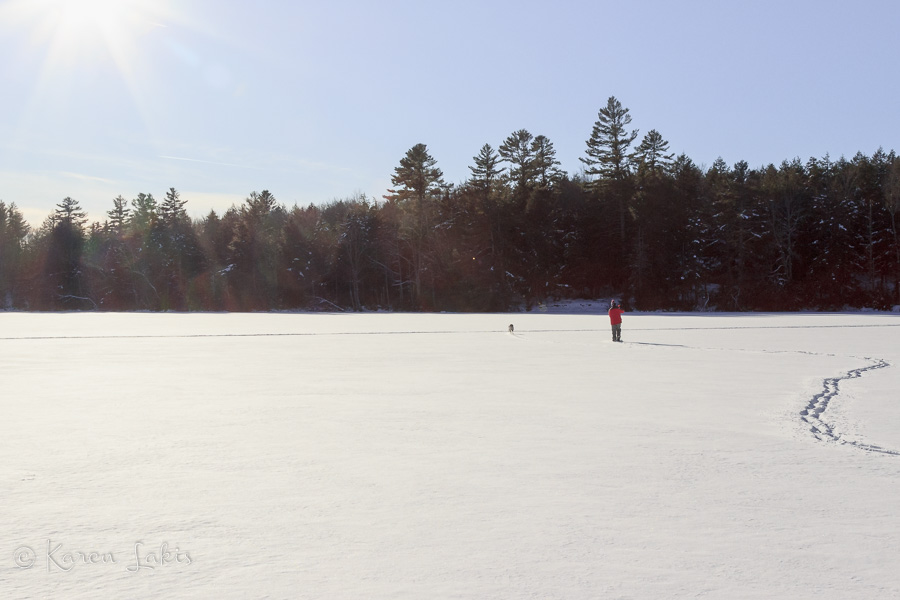 But now, I look forward to winter – the cold, fresh air – the first snowfall. Winter is:
The hush of snow, gently falling
Early morning walks with Chessie as the sun rises over the mountain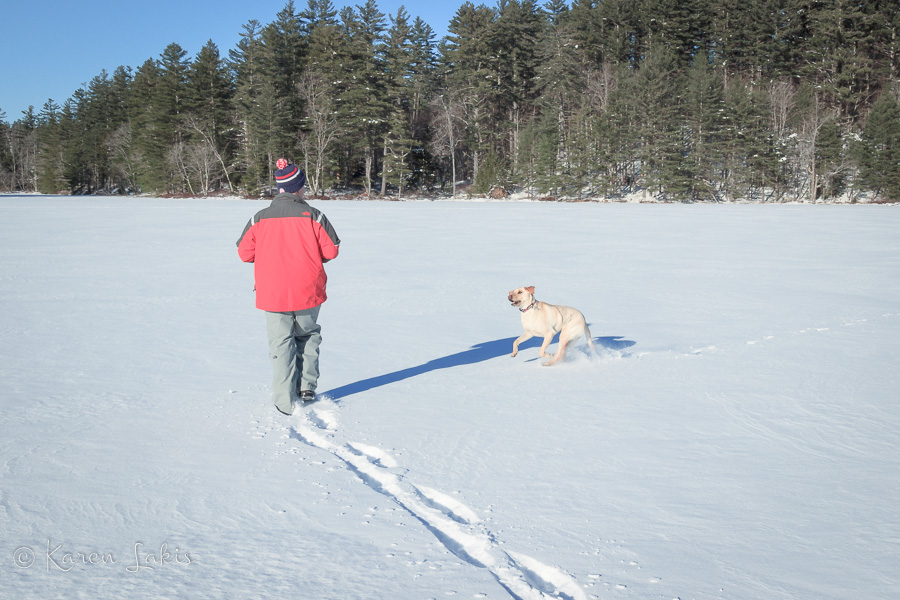 Wandering on the frozen lake and the crunch of freshly fallen snow under my boots – this is definitely a favorite for Chessie.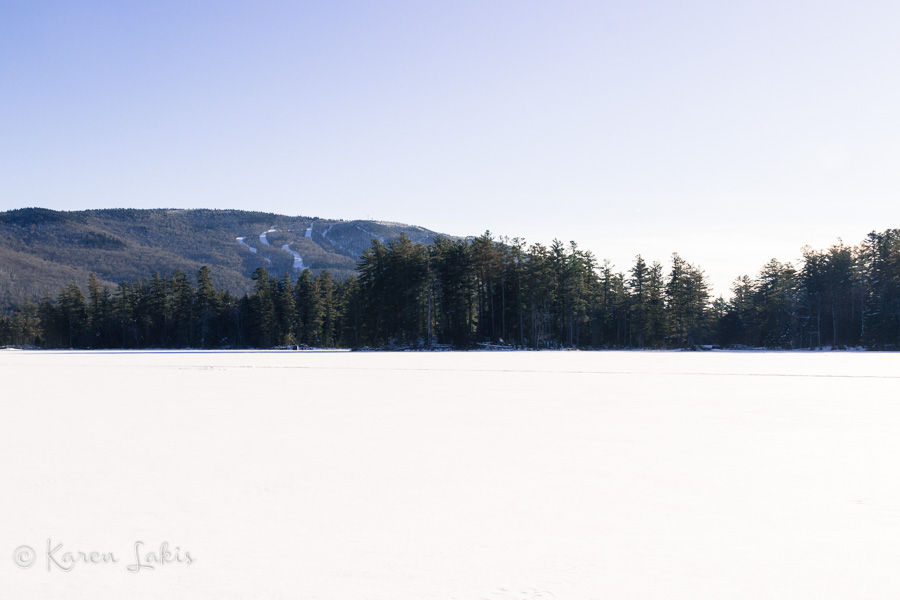 Quiet time indoors – curling up with a warm throw, a cup of tea, and a good book
January finds me –
spending a little more time with my camera – trying to allow for more negative space in some of my compositions. This is proving a bit more challenging than I anticipated, but persevere, I shall…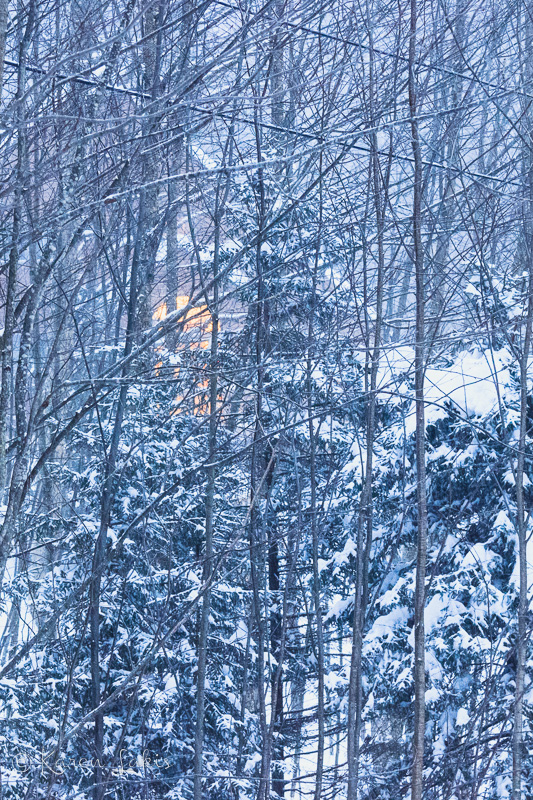 I've been adding to my art journal – enjoying the weekly lessons, and learning – always learning.
"I am always doing what I cannot do yet, in order to learn how to do it." Vincent van Gogh
My reading list keeps growing. I just finished After You've Gone, by Jeffrey Lent. In one word – poignant, but one word will not do for this book. Jeffrey Lent has a wonderful writing style. I am currently curling up with Kingdom of the Blind by Louise Penny. I can't think of anywhere I'd rather be, this winter, than the idyllic village of Three Pines in southern Quebec, the imaginary setting for this series of murder mysteries.
On my bookshelf:
Demelza (The Poldark Saga book 2), Winston Graham
The Clockmaker's Daughter, Kate Morton
Unsheltered, Barbara Kingsolver
And so – January marches on. Your turn – do you embrace or endure these winter months?