My happy place –
I am not sure that I can find the words to express how excited I am about this space.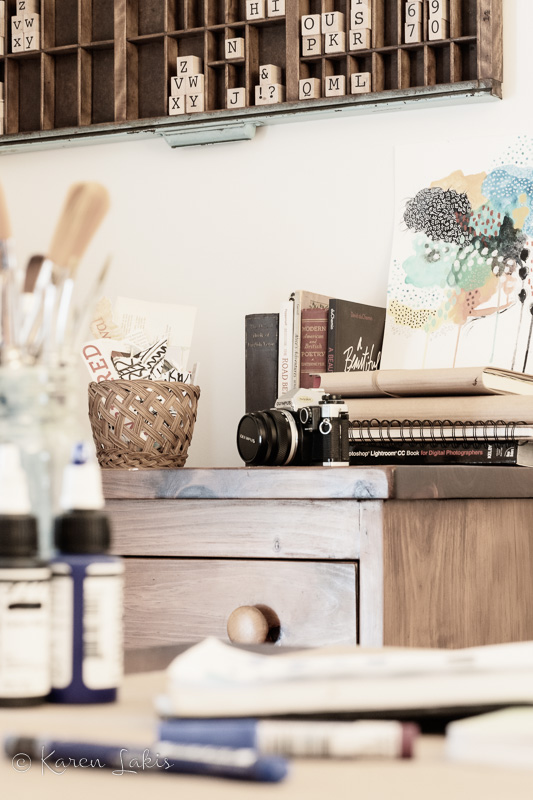 But first, let me back up. After the whirlwind of moving to Vermont full-time and combining two homes into one, I was feeling just a teensy bit overwhelmed with the volume of "stuff" that was still sitting in boxes. And while I knew I would get to it eventually, I was especially bothered that all of my art supplies were sitting in a closet.
They needed a permanent place – a space where I could take them out, get messy, and not need to put them away for dinnertime. I was seriously missing my art journal.
Then, in an episode of the Write Life podcast, Kim described a set of journaling exercises which culminated in writing about a dream "as if" it had already happened. Okay – so I will admit – I thought this was just a little bit… ummmm… dumb.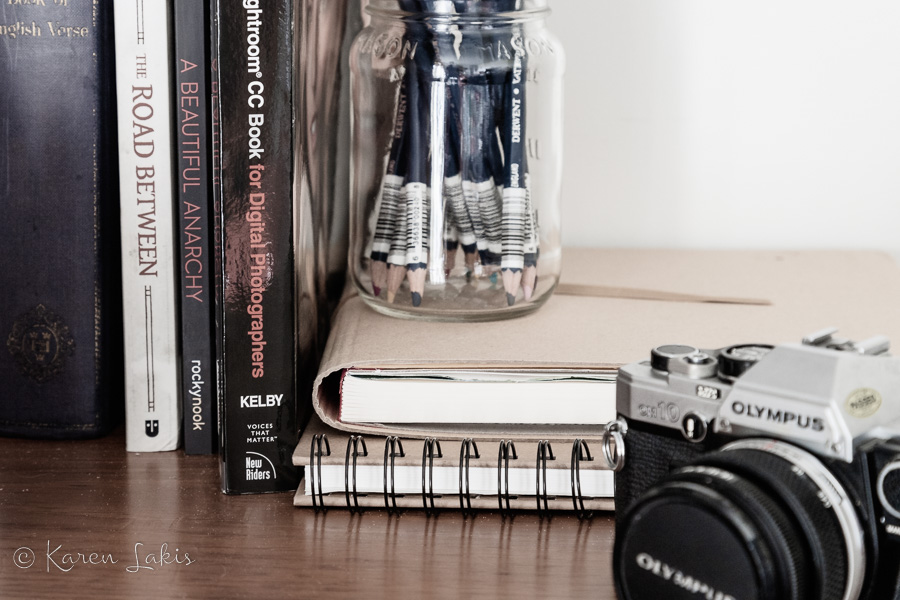 But then, I asked myself "why not? I was sitting with my journal in hand and planned to write anyway; why not write as though I have a great studio space for all of my art supplies?"
And so – I did. As I wrote, I began to feel so excited about this new studio space (which I actually did NOT have), that I could barely finish writing before jumping up and finding Greg.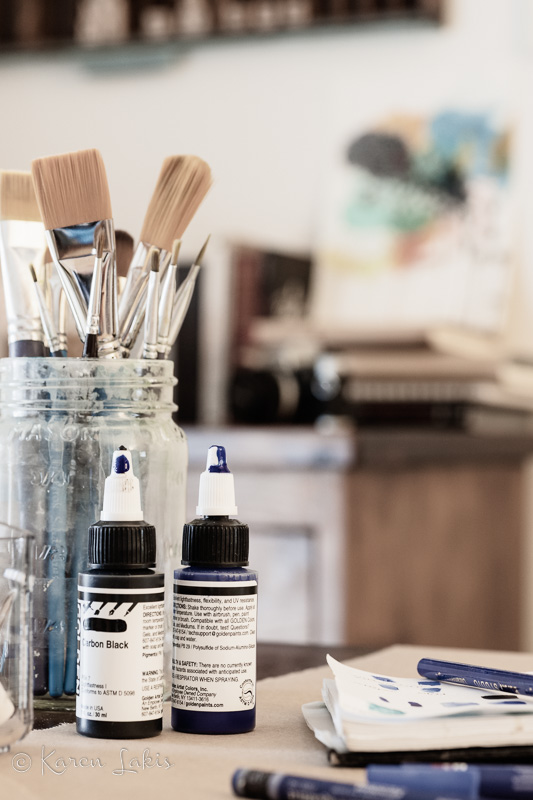 Me: Sooooo, I was just writing about my new studio space and… we need to move that hot tub outdoors.
Greg: (??? – sigh) Ummm, well, we need to figure out how we can do that. Let's think about it over the winter.
Me: Nooooo – I need it moved NOW – I can't get all the way through the winter without this great studio space (I think I may have been whining, but not intentionally)
Greg: (choke) I don't think we can do that before winter (ugh… that voice of reason – sooooo annoying)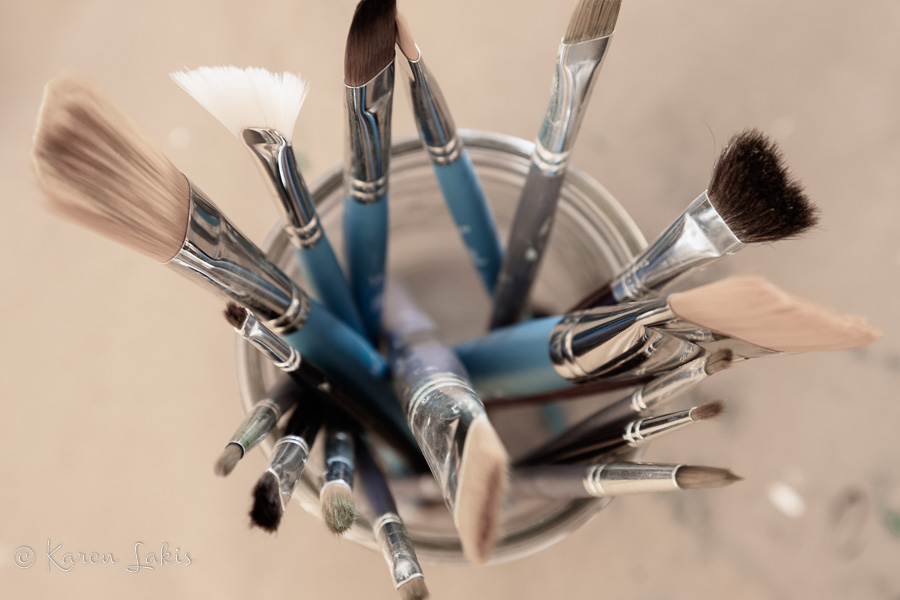 So, yeah, the whole hot tub thing was not going to work out. Undeterred, I scouted for a new space that I could re-purpose. Walking from room to room, I found a not-so-perfect-yet-totally-perfect space in our underused home office. The room felt dark despite a large slider, and was overcrowded with lots of large dark furniture including a big dark desk (yes – dark).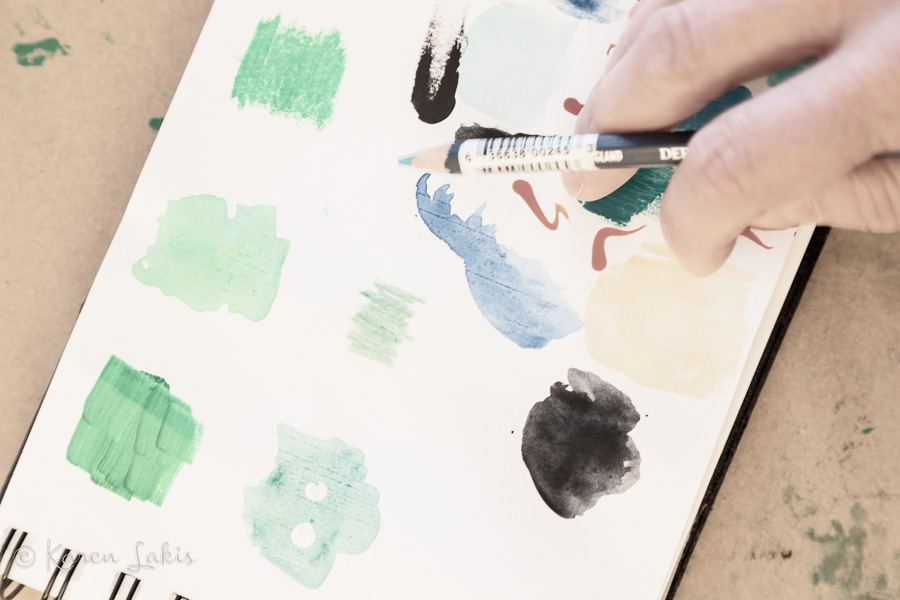 Me: Would you mind if I take over the office?
Greg: Will I have to move the (large dark) desk?
Me: No… I don't think so… but… we need to take everything out of the cabinets and bookshelves, and I need you to help me go through everything and toss out lots of stuff. Oh yeah, and I kind of want to get rid of that big armoire… And then I need to paint the walls and the ceiling, which means taking everything off the walls and minimizing, and maybe a new rug and…
Greg: Okay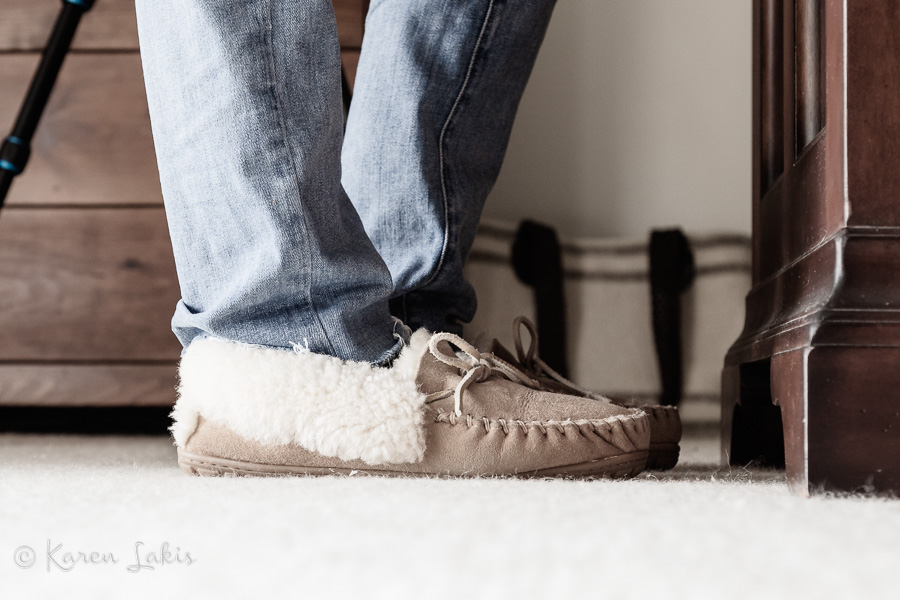 And so – my perfectly imperfect space is quickly becoming my new happy place. During an afternoon of happy, messy art journaling, I resurfaced to make myself a cup of tea.
Greg: So how is it?
Me: (smile) – you may never see me again.
Okay – so, that writing exercise that I thought was so very dumb? I may have been wrong about that. I already knew that I wanted a studio space, but writing as if made me feel it. I have journaled for many years, and yet, I continue to be amazed by how powerful putting thoughts on paper can be.
And that is my saga of my happy place and writing "as if".
Your turn – do you have a place (no matter where) that you consider your "happy place"? Have you ever written about a dream as if it had already occurred?