Life – always in motion, and oh boy – rough week – enough said about that
I choose joy (I tell myself – again and again)
and so I do
I had a great time with my camera during the month of February. My photography challenge for the month – motion. Life – it is always moving; and I quickly realized this topic is much too broad – so many types of motion and so many ways to capture it.
Greg and Ella were good sports and humored me at my train station.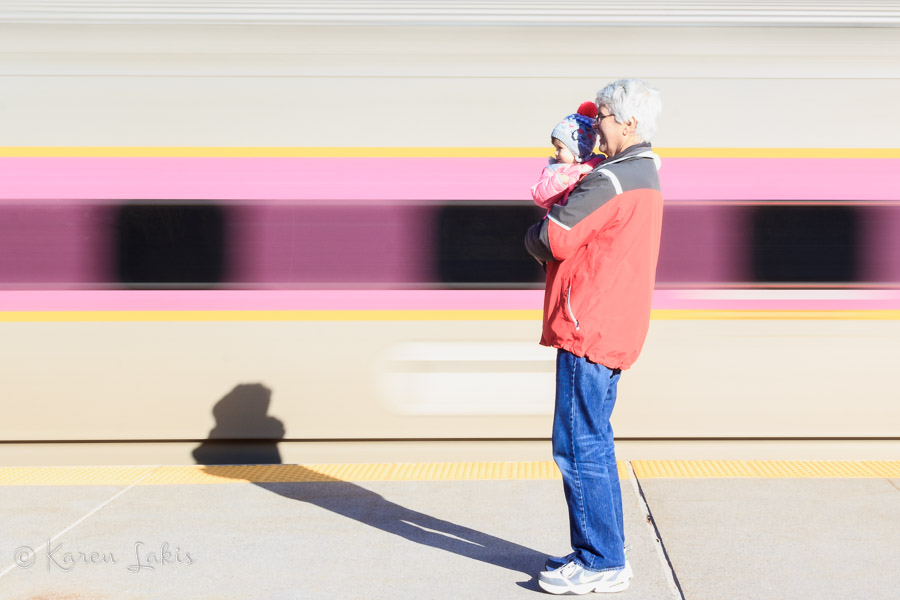 This wasn't really the shot I was going for when I saw the blue jay on my deck. He made a quick exit as I approached with my camera.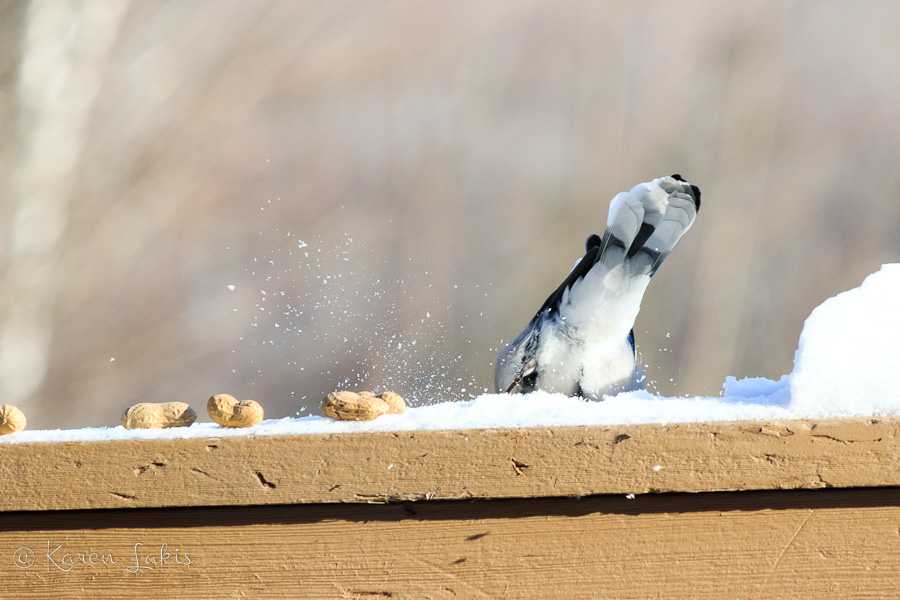 I chose motion as my topic for February, knowing I would be spending time with Ella. A little bundle of motion, I can always count on her to provide me with opportunities to add to my collection of blurry photos.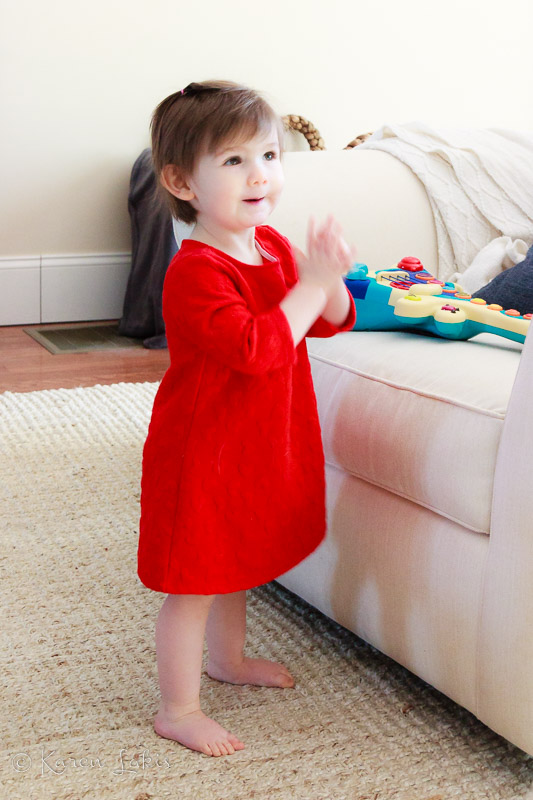 This little sweetie is happy and she knows it!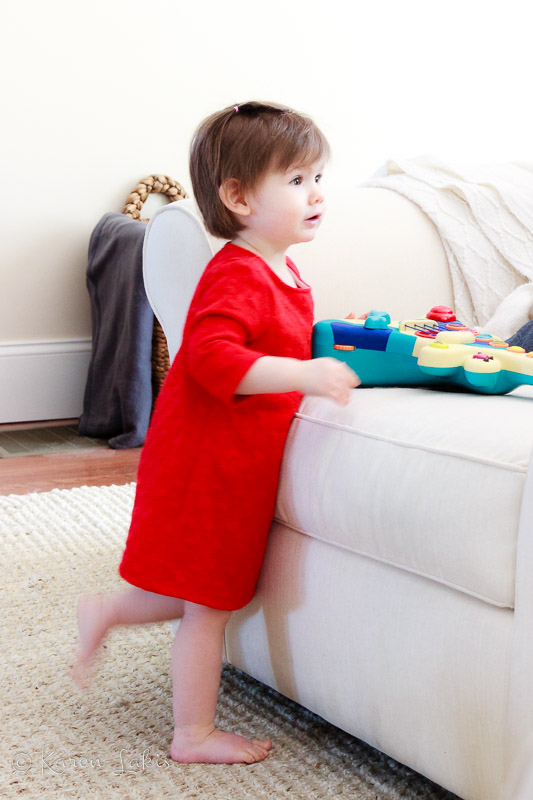 Clap, clap! Stomp, stomp!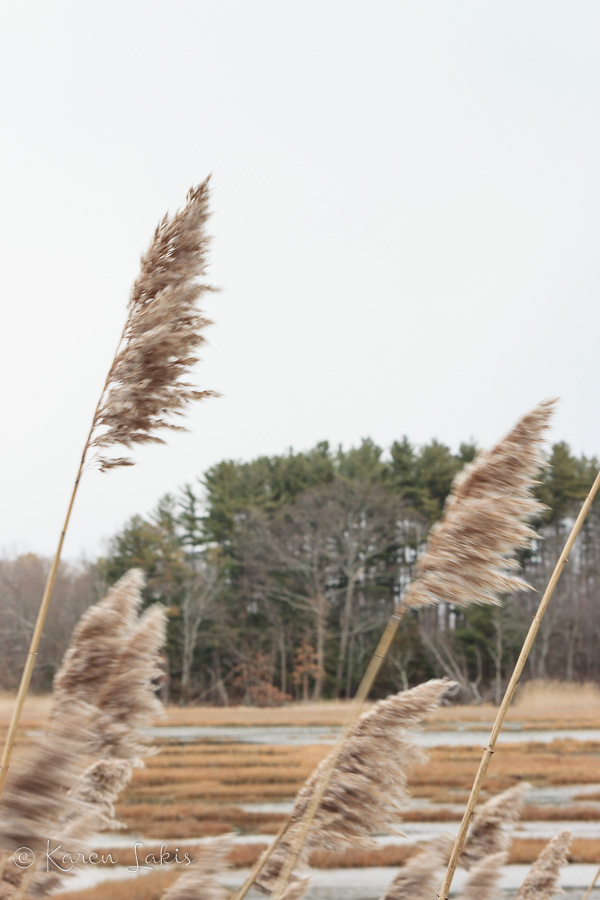 Nature is always in motion, too. I was working on negative space when I took this photo. Frustrated at first, I quickly saw the beauty in the movement of the cattails as a storm was brewing. Fortunately, we were at the end of our hike.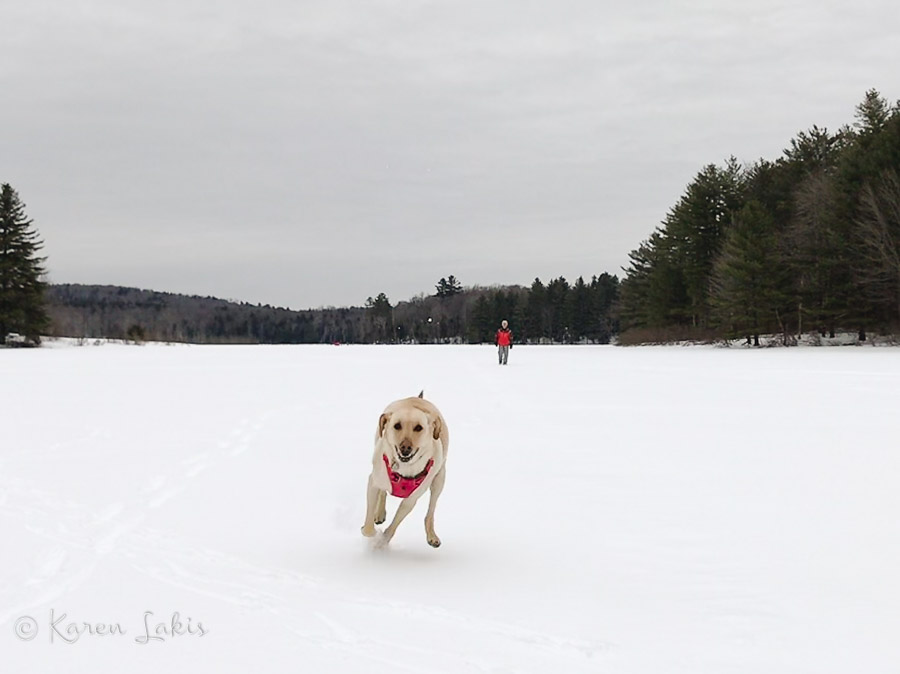 And speaking of my blurry photo collection – no study of motion would be complete without photos of Chessie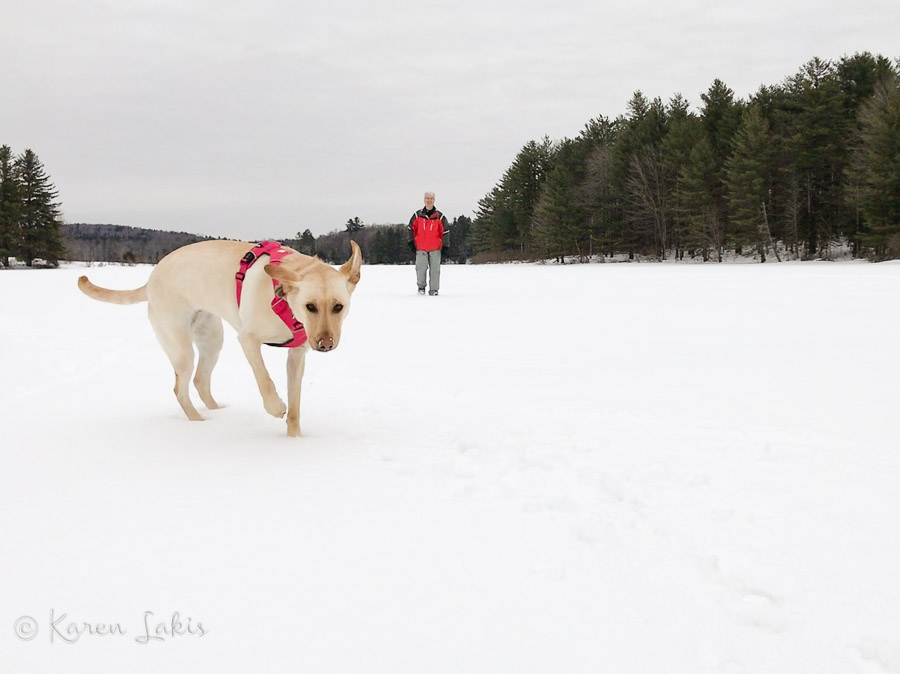 This crazy pup does a happy dance all her own when she is allowed to run on the frozen lake.
In my little motion challenge, I focused mainly on stopping motion, and allowing blur. I plan to add a completely separate challenge for panning. But really, in life, there are so many types of motion – like moving forward. Greg and I are taking the first baby steps in putting our next "phase" into motion, and we are sooooo excited! More on this in the not-too-distant-future (hopefully) – baby steps…
For March, I am going to do an about-face. My topic will be "stillness". And really – I love stillness. It will be a challenge, though. Stillness, to me, seems like more of a feeling than a thing.
As always – I wish you all a wonderful week. March is here (already!) – what kind of things do you have in motion?