It's apple season – already! I am truly amazed by how quickly the summer flew by.
But I love the fall; it has always felt more like the beginning of a new year, to me, than January does.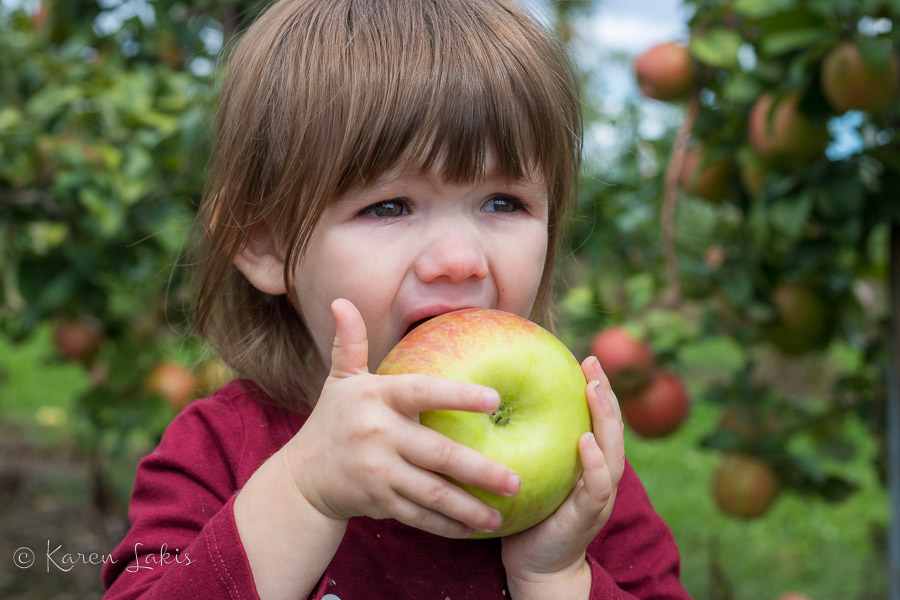 I love the cooler air and colors of autumn – apple picking with our little peanut. Ella didn't hesitate when it came to enjoying the fruits of her labor. I think this apple may be bigger than she is!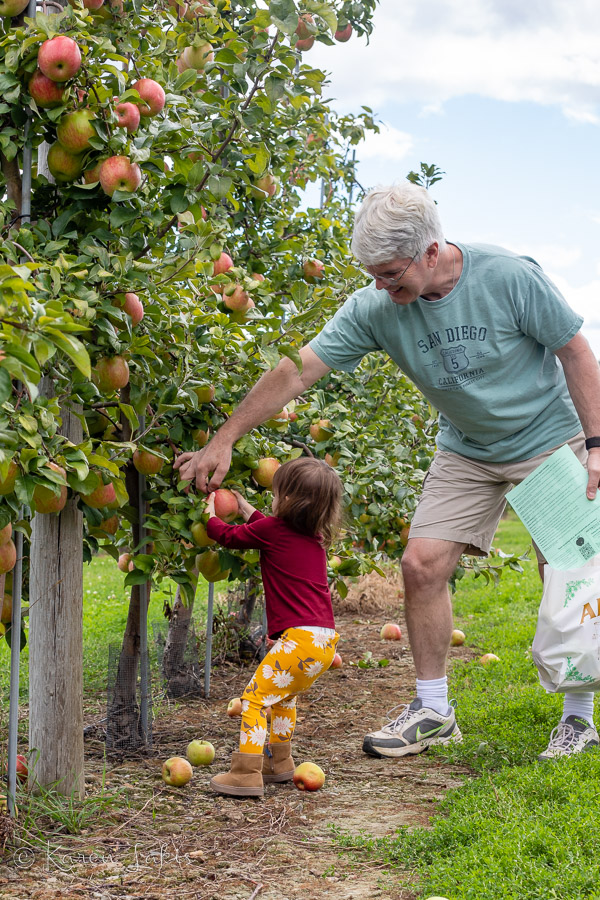 And as beautiful as autumn is in my neck of the woods, winter comes quickly behind.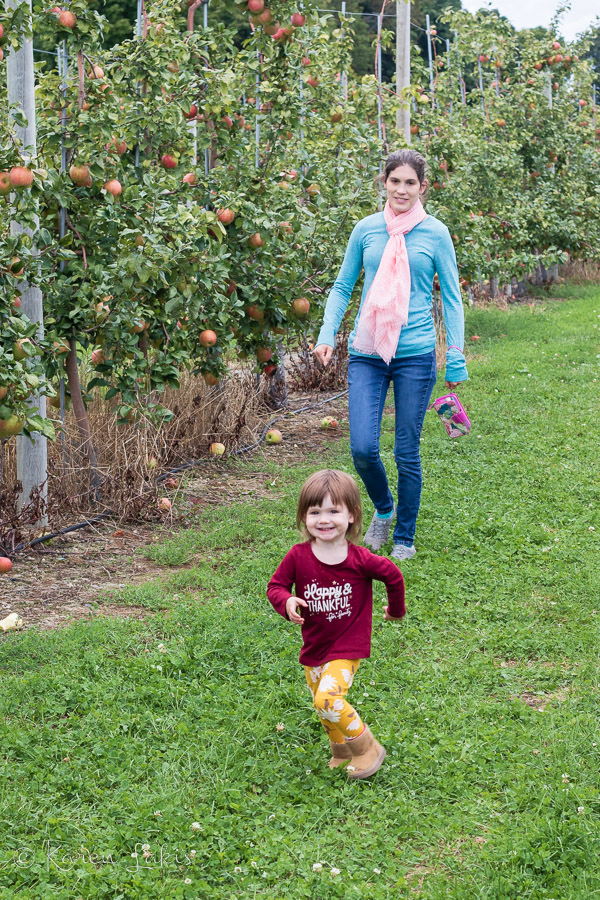 Greg and I feel a bit like squirrels, gathering nuts – preparing for our first full Vermont winter.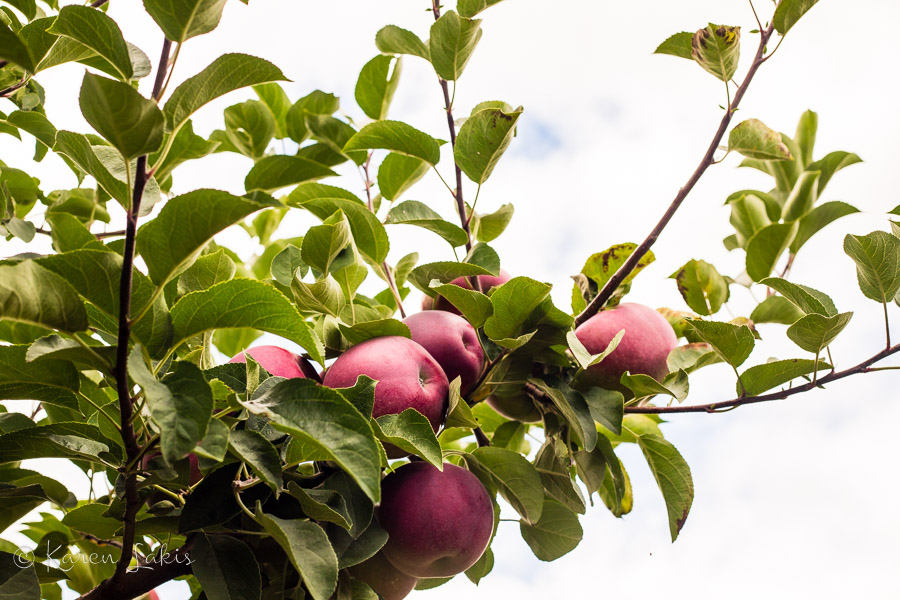 And while Greg has been busy "gathering" all the practical things – installing a pellet stove and generator, researching snow plows for his truck…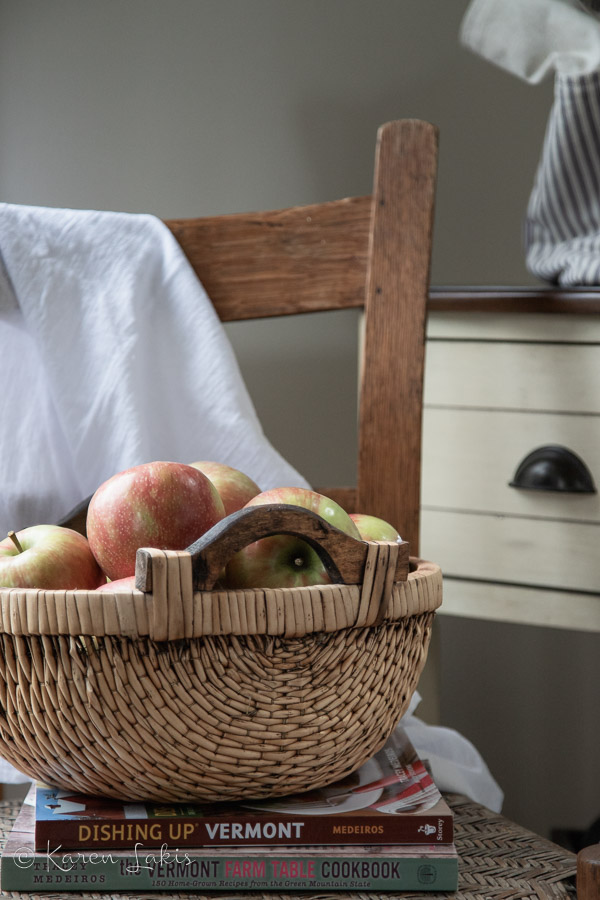 I am gathering projects – photography projects – still trying to figure out what my "styled" photo project should be, the project found me. Working on my computer, one evening, I glanced up to see our bag of apples, begging to be photographed.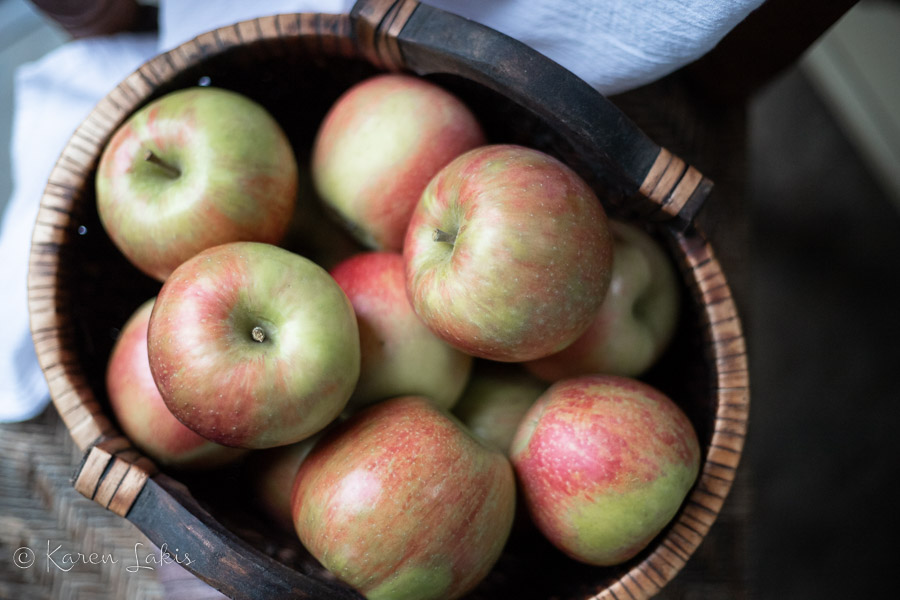 I love it when that happens…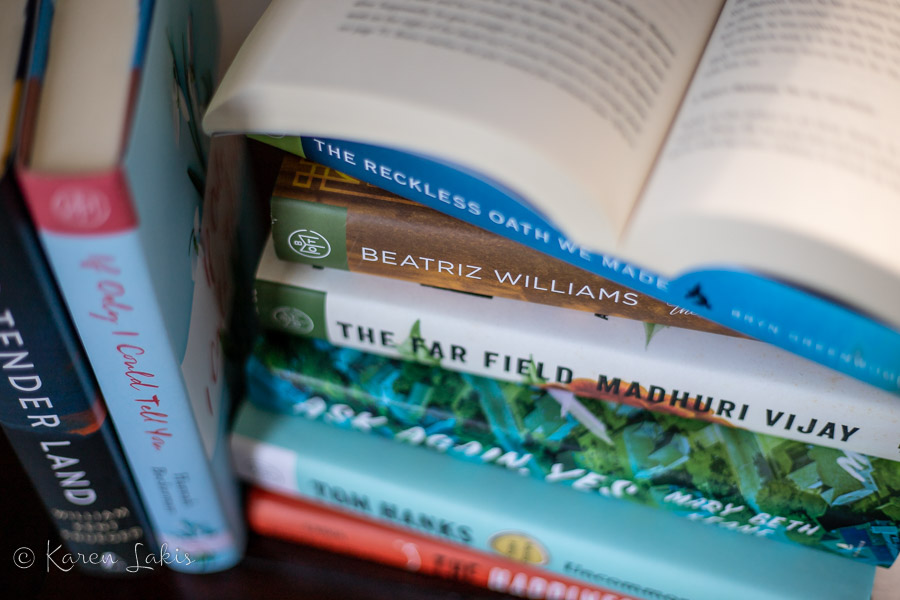 Art journal projects – reading "projects", also. My to-be-read pile seems to be multiplying. As the winter approaches, I look forward to hours curled up with a good book, cup of tea, and cozy afghan.
But I, too, have some "practical" projects. Encouraged by the success of my vegetable garden, this summer, we built a new garden bed to accommodate a cold frame. I am kind of excited by the idea of extending our gardening season – if even for a short time. I've read that kale, spinach, and carrots do well – I will let you know how that goes.
Fall is only beginning, though; there is much more to enjoy before winter sets in. I have begun taking my camera along on my early morning walks with Chessie, clicking whatever catches my eye. I think of this project, "Walking Miss Chessie", as a sort of document of mornings on our mountain. I am excited to see the changes that fall will bring.
And that's it for me – do you do anything special to prepare for winter, or have any projects that you feel excited about?