The beginning of December and, already, I am looking forward to 2019. Sigh – I feel as though I am wishing a whole month away – but, really, I'm not. I know all too well that this month will whiz by more quickly than I am prepared for.
Winter has arrived in Vermont; smile…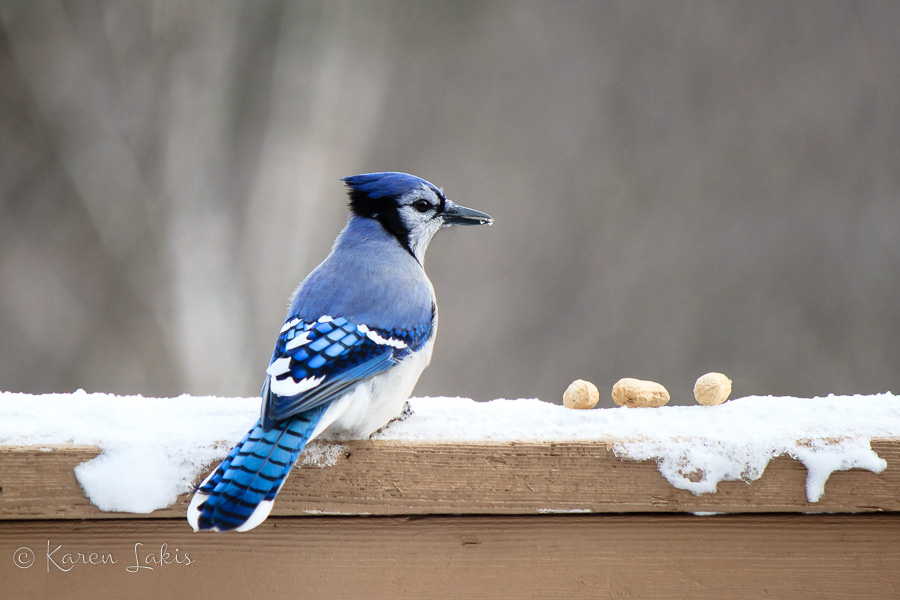 Time for the bears to hibernate as I happily set out my bird feeders, once again, adding a handful of peanuts for my blue jays. I was afraid it might take a few days for the birds to find us – but they visited right away, remembering us from last year. I honestly think we may be feeding the whole forest.
Our little one hasn't quite decided how she feels about the cold and snow.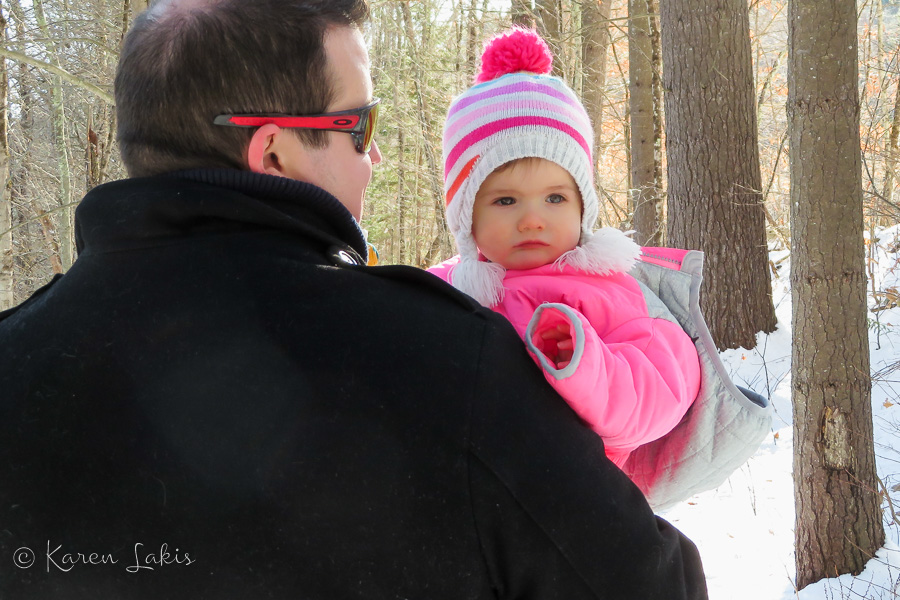 But I know – of course, she will love it someday 🙂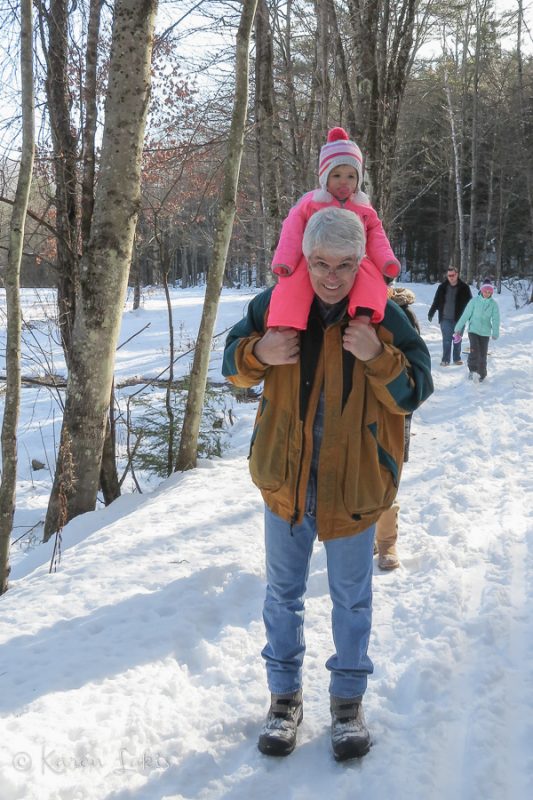 And so – 2019. The new year always seems like a benchmark of sorts. I've been pondering my "Dear Jane" art journaling project – making sketches, attempting to incorporate where I am and where I hope to go. In many ways, 2019 will be a year of transition and change; and as I look forward, comfortably from where I am, I feel ready – eager – to embark on a new journey – taking those first tentative steps. Though I'm not sure where this new path will lead me, I look forward to the adventure – I think… Yeah, it's a little scary…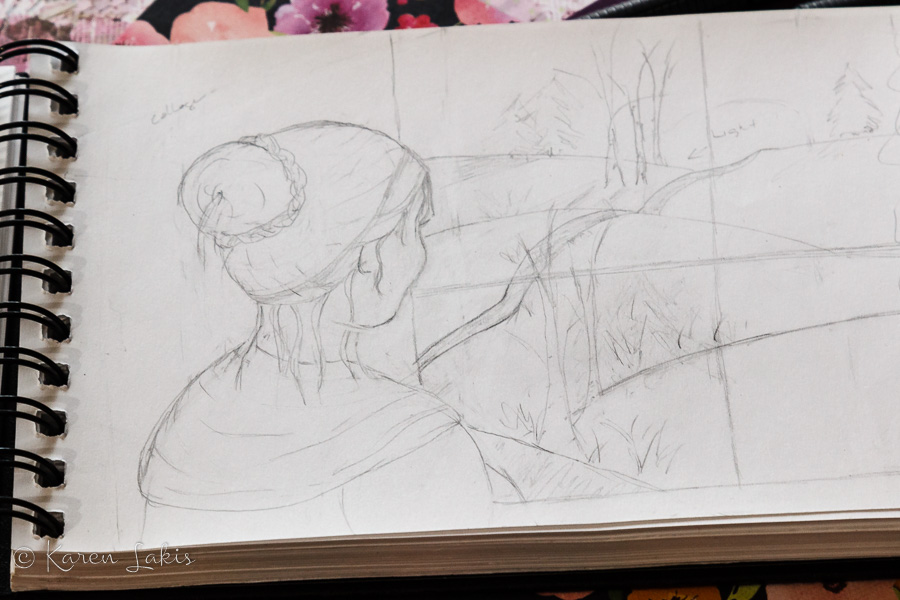 This whole art journaling thing is new to me – creating images, rather than words, for expression. I hope that this, too, will have a role in my journey.
How about you – as this year comes to a close, are you thinking about the new year, or – maybe – still firmly in 2018?