Ever since I began my journey towards minimalism – note the use of the word "towards" and not "to" – I doubt that I will ever fully embrace minimalism – anyway… as I was saying, ever since I began my journey towards minimalism, we jokingly use the term "bringing joy" – a lot.
– the other morning on the way to the train:
Me – I can tell this skirt is going to drive me nuts all day long. I'll probably get rid of it.
Greg – So, I guess it's not bringing you joy (a teensy bit snarky)
Ummmm – nope. And yes, that skirt is a goner.
All joking aside, though – this whole concept of bringing joy, is life changing.
Really. I find myself looking around my house, eyeing various objects – "nope, that does not bring me joy, nor does that, or that, and why do I even have that? – oh, but that does; I'm keeping it." In my mind, I see a line of belongings marching out my door – bye…
While Greg and I hope to move to Away in the not-too-distant future (more on that another day), we will need to get rid of loads of "stuff" in order to combine our two homes into one.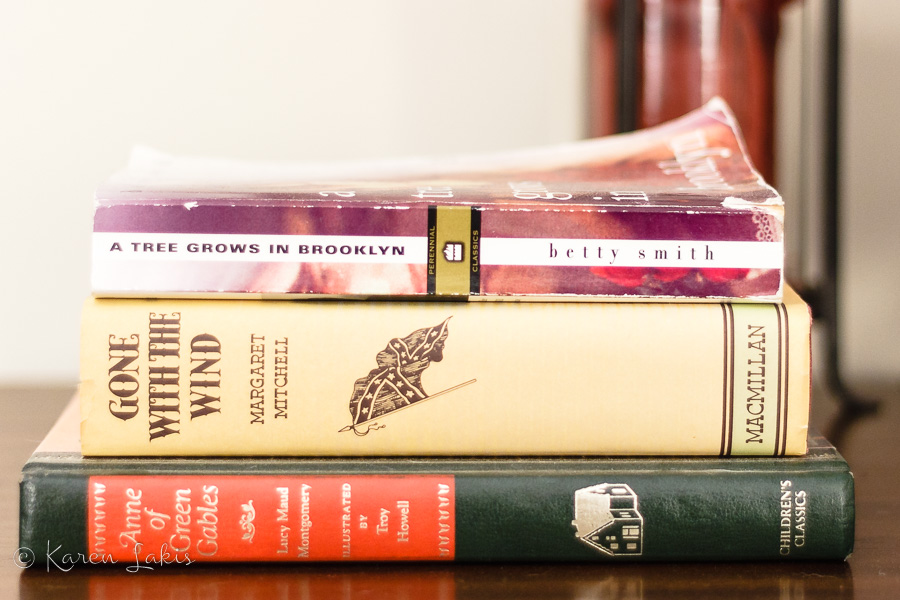 And while I have been taking the process slowly, this is a path that I am determined to follow. Last weekend – books. I expected it to be a useless task – my books do bring me joy; besides I donate regularly to my local library. Yeah, well, three donation boxes later – I am pretty sure that I could easily get rid of many more. And I will… someday…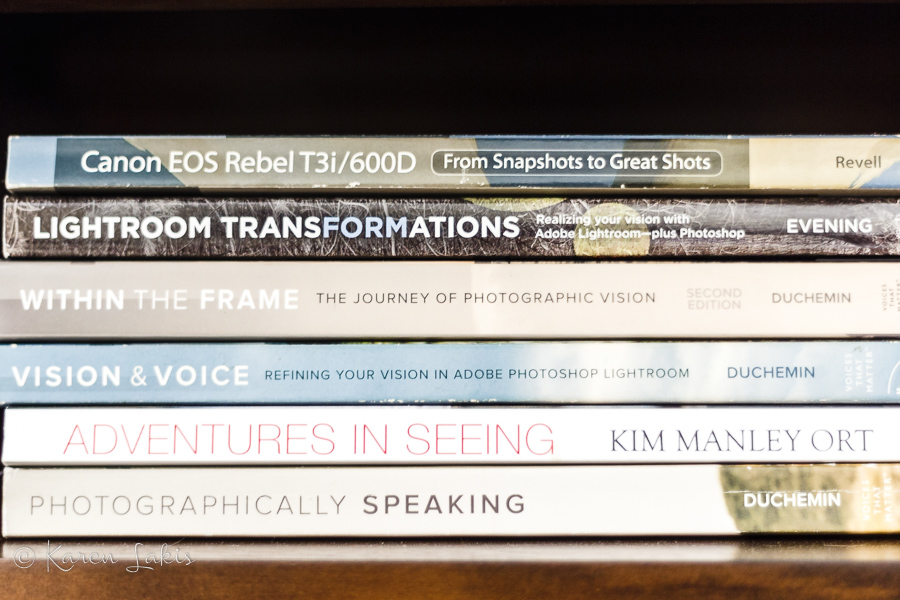 In keeping with the order prescribed in The Life-Changing Magic of Tidying Up, my next category for purging is "papers." According to the author, I should toss pretty much everything except for my passport, social security card, and birth certificate. Sounds good to me – count me in!
Currently Reading:
And – because google and Pinterest are ridiculously smart – in a scary sort of way – I stumbled upon this blog. First I was drawn in by the author's story of becoming a minimalist – then, my oh my, her photography…(swoon), and now, I am breathlessly waiting for updates on the renovations of her countryside cottage in a tiny English village. I am feeling a wee bit stalkerish – yeah, don't care.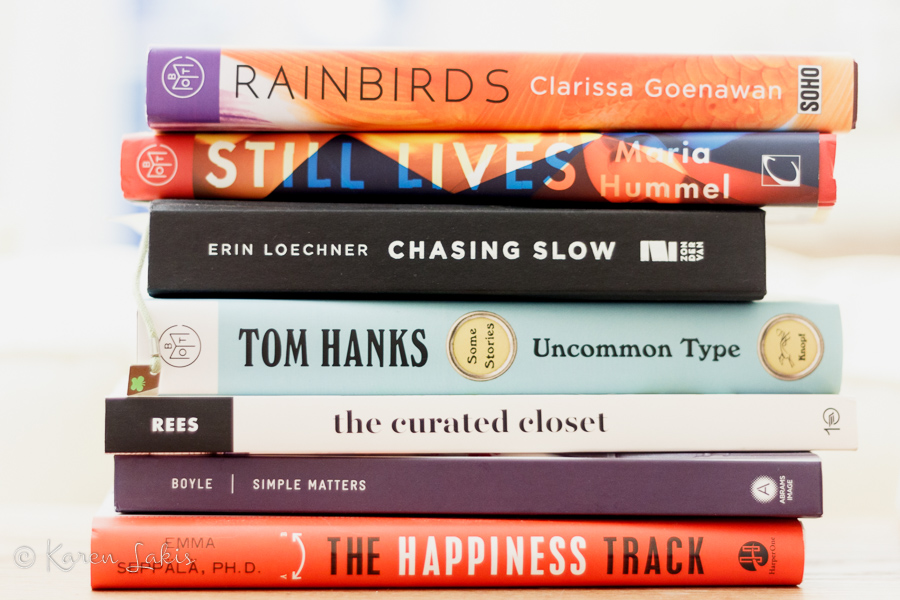 My current reading list – a bit eclectic. I just finished and enjoyed Still Lives.
I highly recommend The Curated Closet. It's probably best for someone who, like me, is not a "fashionista" and wants to cut back while maintaining a wearable wardrobe. I've named my own style – "relaxed classic", aka "boring", and chosen my best color palette, which does not include black. This will take a while. Anyway, my new motto – "fewer, better"
Simple Matters – food for the minimalist curiosity
We are headed for Colorado, next weekend – a much needed vacation! I may or may not post – we'll see how the week goes…
That's it for me. I'd love to hear what you are up to – book recommendations or special belongings that "spark joy"?

(fyi – I do not have affiliate links. Any links included on my blog are for convenience, only)