Well – I am back from vacation, returning to what seems to be a blissfully slow week at work – thank goodness for that! Needless to say, vacation was wonderful.
Greg and I spent several days in Colorado, visiting family, adding a side trip to Wyoming – just because. Words cannot express how much I absolutely love this area of our country – all those wide open spaces… and ranches… and mountains… and prairie dogs – hmmm strange little animals, those prairie dogs.
I've always known that I crave a lot of personal space – explaining why my daily subway commute leaves me feeling spent. But this – it's like finding my own personal sense of calm.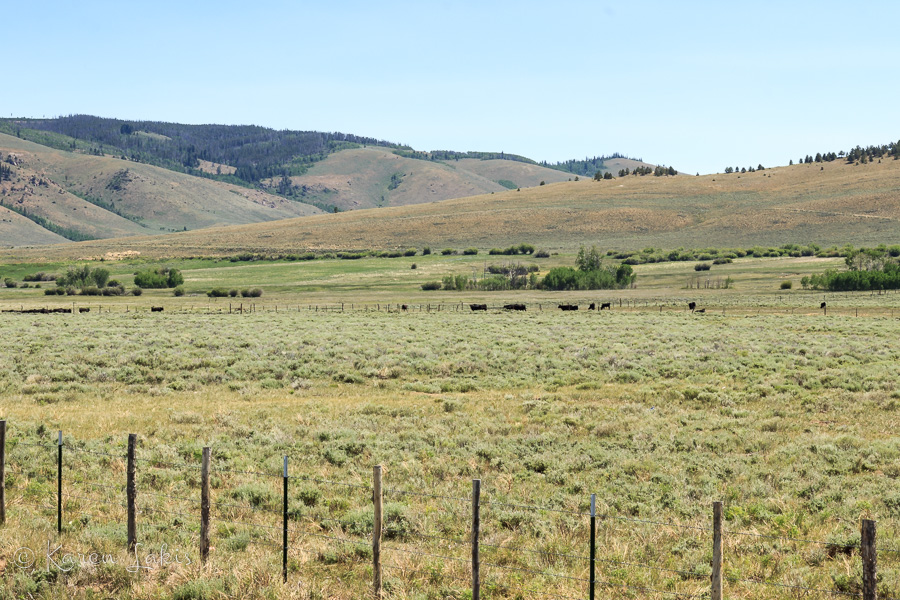 As we drove over miles of the Snowy Range Scenic Byway – towards our planned hike in the Medicine Bow National Forest and feeling just a tad nervous about all the snow I was seeing – I found myself humming "never fear those mountains in the distance…" (thank you, Lee Ann Womack)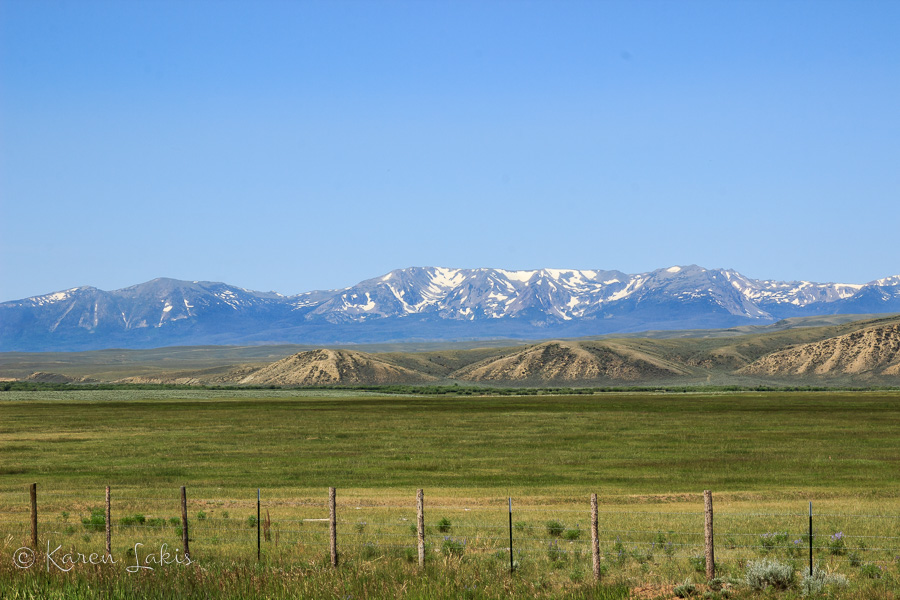 But – I don't think I've ever had a more stunning lunch stop. As sea level dwellers, we were duly challenged by the altitude – 10,000+ feet.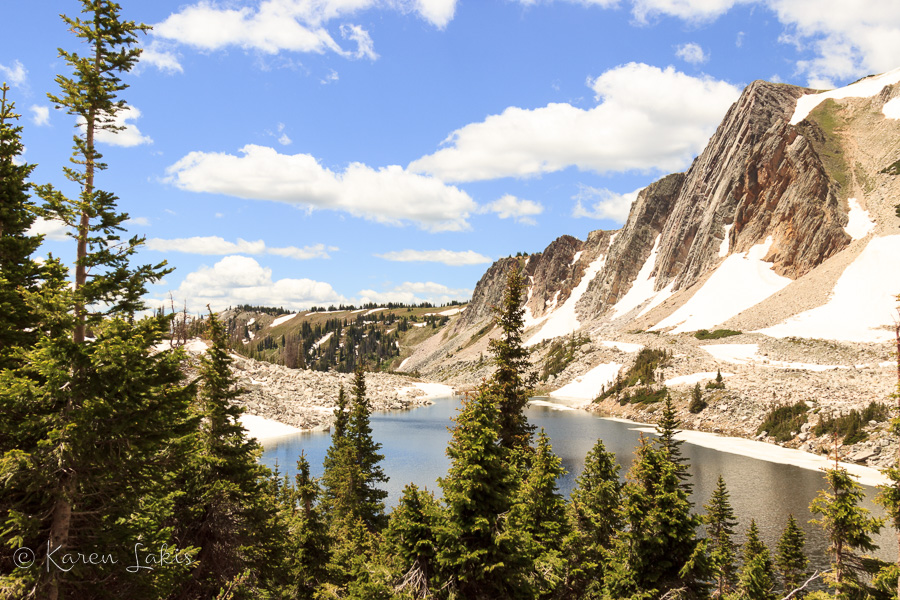 The need to make frequent stops to breathe – just breathe – served to enhance our hike.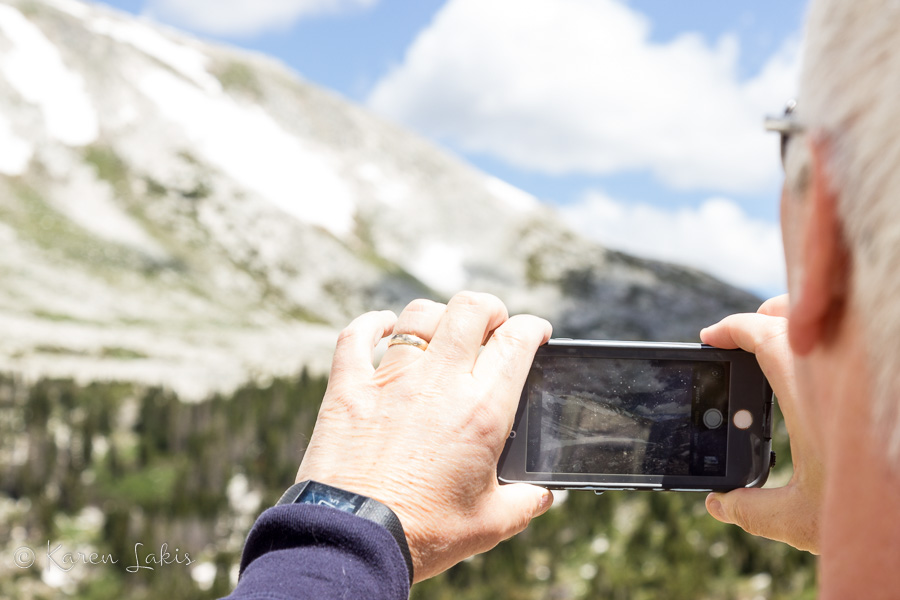 This East Coast city girl seriously needs to learn to sllloooowwww down.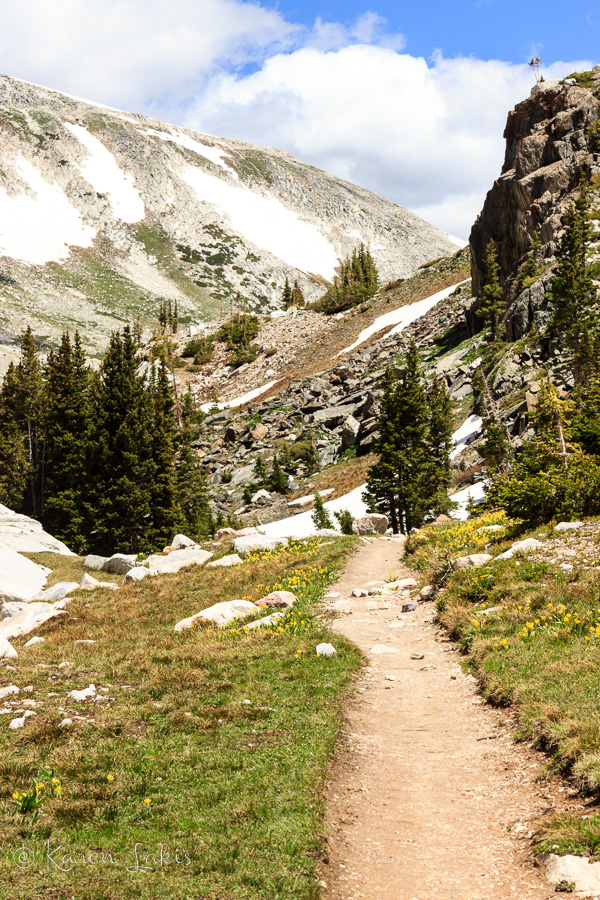 Follow where the path leads…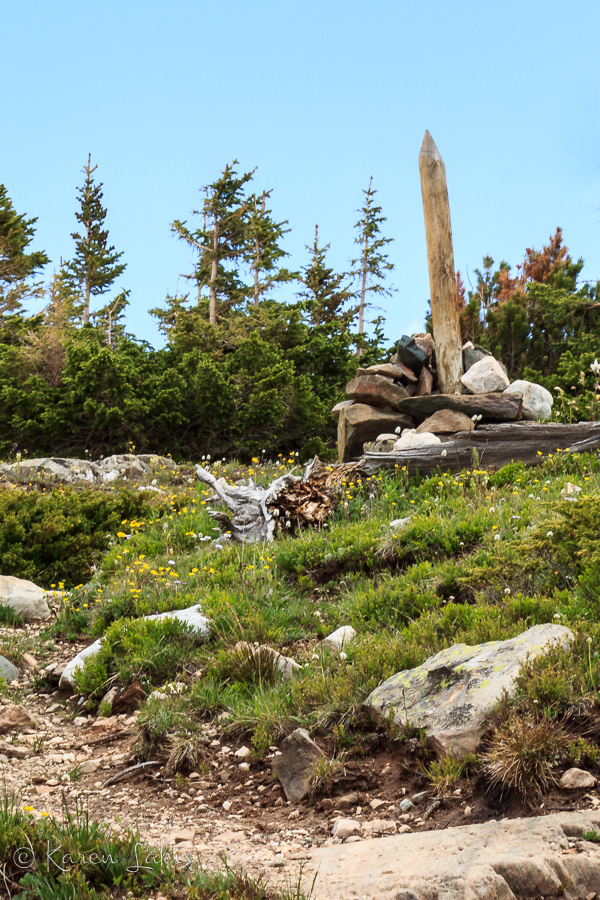 Back in Colorado – we enjoyed a beautiful hike in Rocky Mountain National Park – can you tell these two are cousins 🙂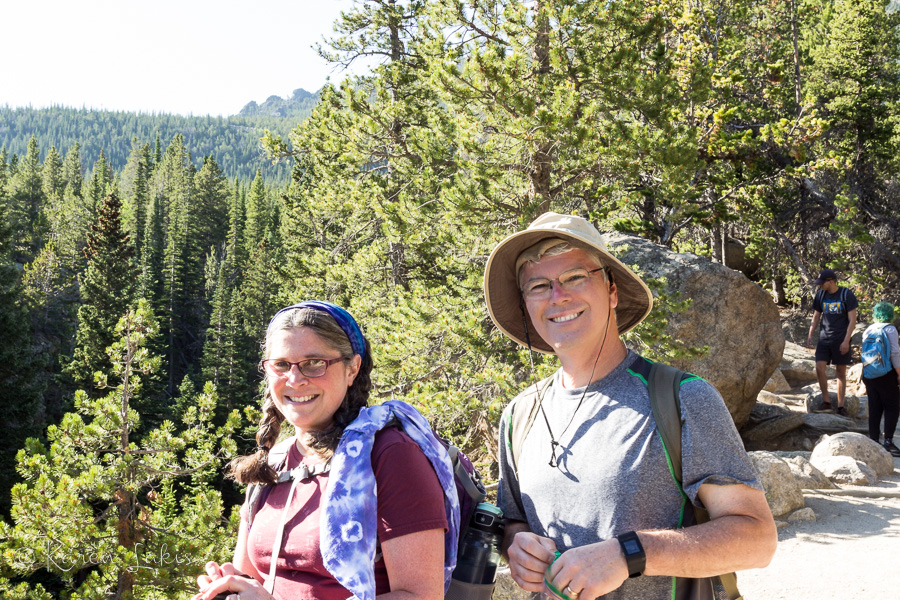 And while this park may not be the path less taken, we could not have asked for a more beautiful hike.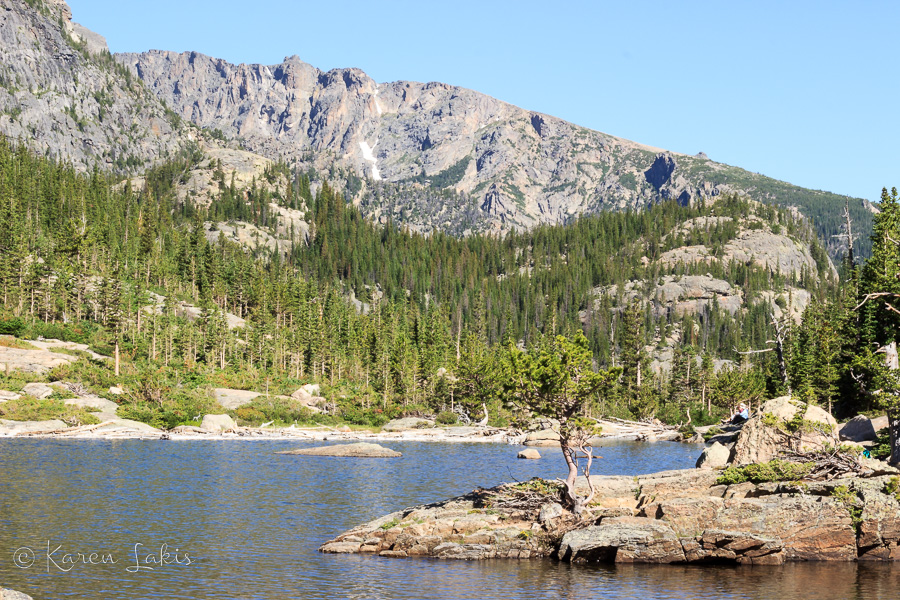 Every turn brought increasingly jaw-dropping scenery.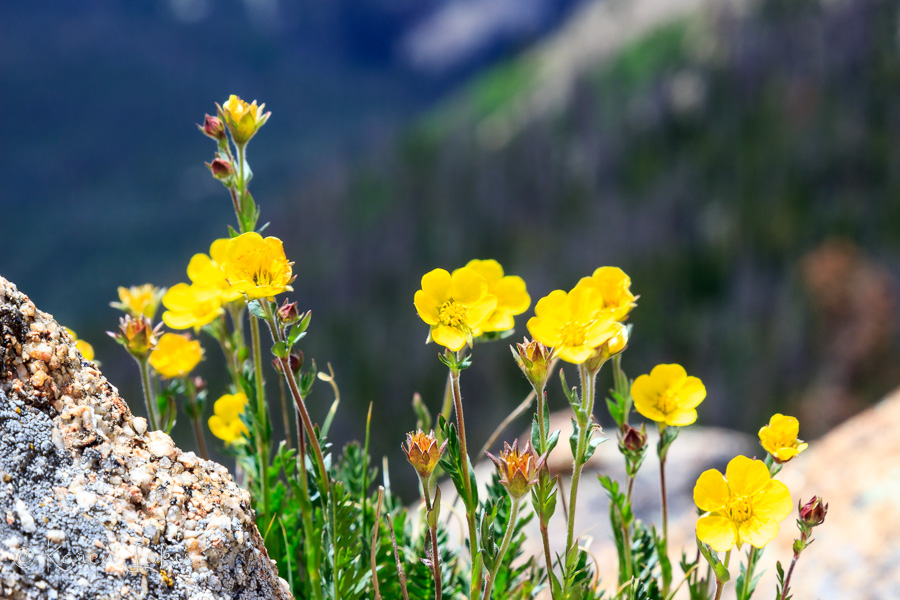 After making one last stop to take in the beauty of the wildflowers (and a little twirl while singing "the hills are alive" – ummmm, but only in my imagination) – time to head back home. Sigh…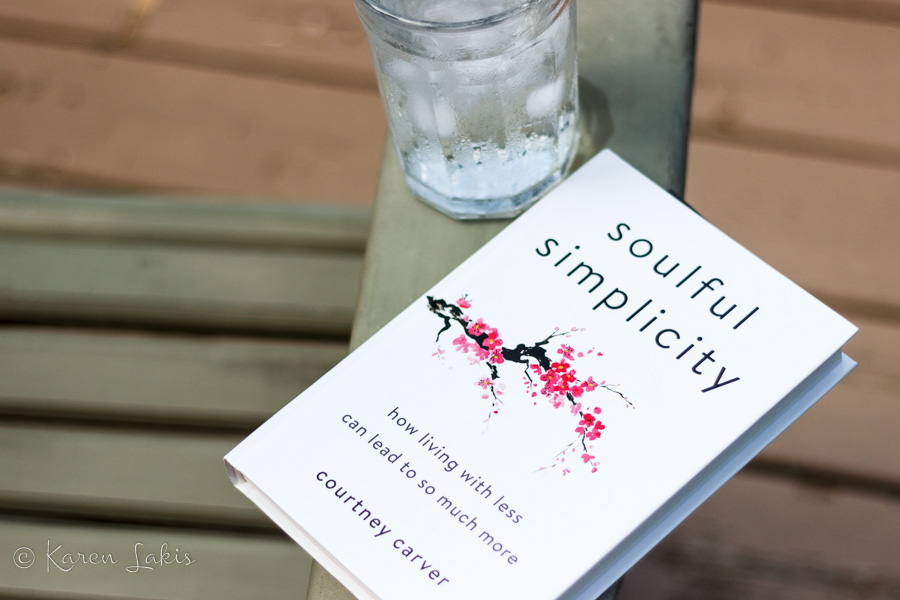 A new book awaited my return home. Yeah – I know – that simplicity-minimalist thing, again.
While reading, I found myself thinking – is this what our society has come to – that we need books advising us to focus on the things that are most important to us? We don't already know this? And then – yes – I know this to be true. It is all to easy to get trapped in the rat race.
So – I am back to my closet purging and minimizing, a jumble of thoughts coming together. And maybe it is a bit ironic that after years of purchasing – purchasing things to wear and things to fill my home, that what I'm seeking is just a bit of space. Space to breathe – space to slow down – even if just a little bit. I don't need to relocate to Wyoming to do this.
I would like to thank Greg's cousin, Helen, and her family for allowing us to invade their home. If the doctor didn't order this trip for us, she certainly should have!
I hope your summer is going well – that you find your own space to slow down and enjoy!

P.S. I am truly grateful to those who emailed me to let me know there was a problem with commenting on my last post. I am hopeful that I have fixed the issue – but honestly, I have no idea what I'm doing…
Anyway – I am always happy to hear from you and appreciate that you took the time to reach out!