It's here – 2019, that is. I awoke on new year's day feeling the same as always, and thought to myself – "huh…"
Honestly, I am not sure what I was expecting – so, after a wintry morning walk up on the mountain, I prepared a champagne brunch – just Greg and myself.
And so began the new year.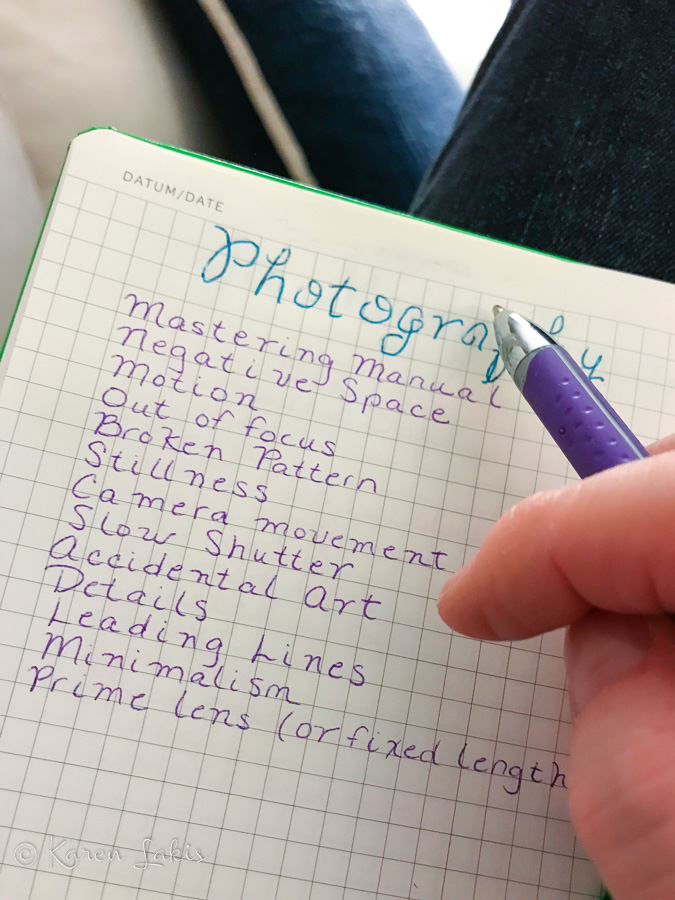 I was excited to tear open my new journal – a cheery bright green – and started creating pages for the many things I plan to explore, this year; pages for photography, yoga, art journaling and blogging. My photography page includes a "challenge" to keep me clicking – instead of random weekly prompts, I will choose a monthly topic – skills that I actually want to learn. My goal is to complete ten of them over the course of the year. I am starting January with "negative space" – something I need to get more comfortable with.
I set a few goals for my blog and am hoping that work will quiet enough to provide a little more time. So far…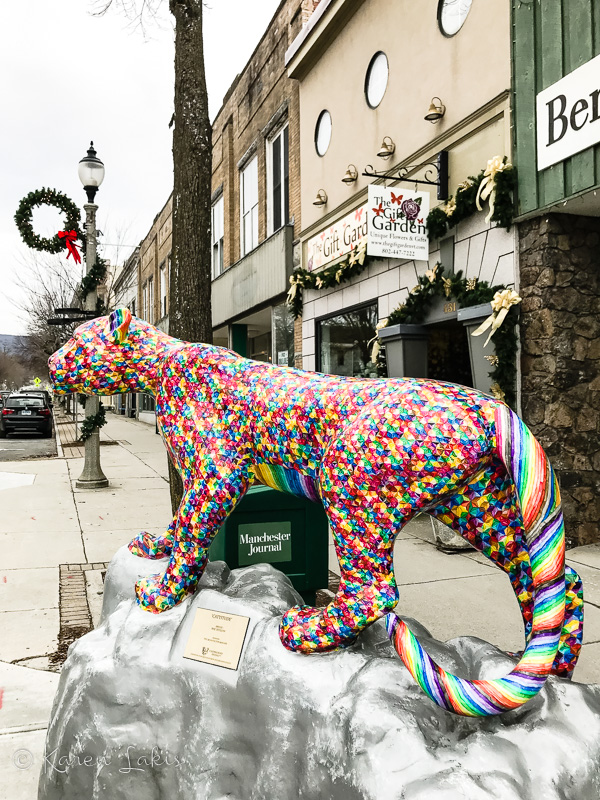 No set goals for yoga, other than to be true and consistent with my practice. A wise person once said –
"Yoga is not about touching your toes. It's about what you learn on the way down." I remind myself of this, often.
Greg and I enjoyed a quiet week in Vermont, where I gave my mind a bit of a break (well, mostly). I broke out some new art supplies and made my first attempt at "art" journaling. I'm going to keep the quotation marks for now – really, I have no clue what I'm doing. But – when I let go of aiming for perfection, I have a lot of fun.
My "Dear Jane" page, as a first project, may have been a bit ambitious – most of the time I look at this page and shrug, thinking "yeah – a bit of a mess" – and other times I rather like it. There is a lot of me on this page, and since this is a journal page, I am happy with that. I had so much fun that I signed up for Wanderlust, a year-long art journaling course. I kind of think that the first page for this project might be more my speed in that it really is meant to be a bit of a mess – just relax and smile. My page is… ummm…. so far – extremely colorful – and messy.
And so, cheers to 2019. My hope is to make this a year of exploration – trying new things, exploring new options. I am wishing you all the best for the new year!
Do you anticipate and plan for the new year, or just go with the flow?