what would I choose to be?
This was a recent art journaling prompt.
No deep thought – no debate (should I be this flower? that flower?) – I knew the answer – I would be a daisy.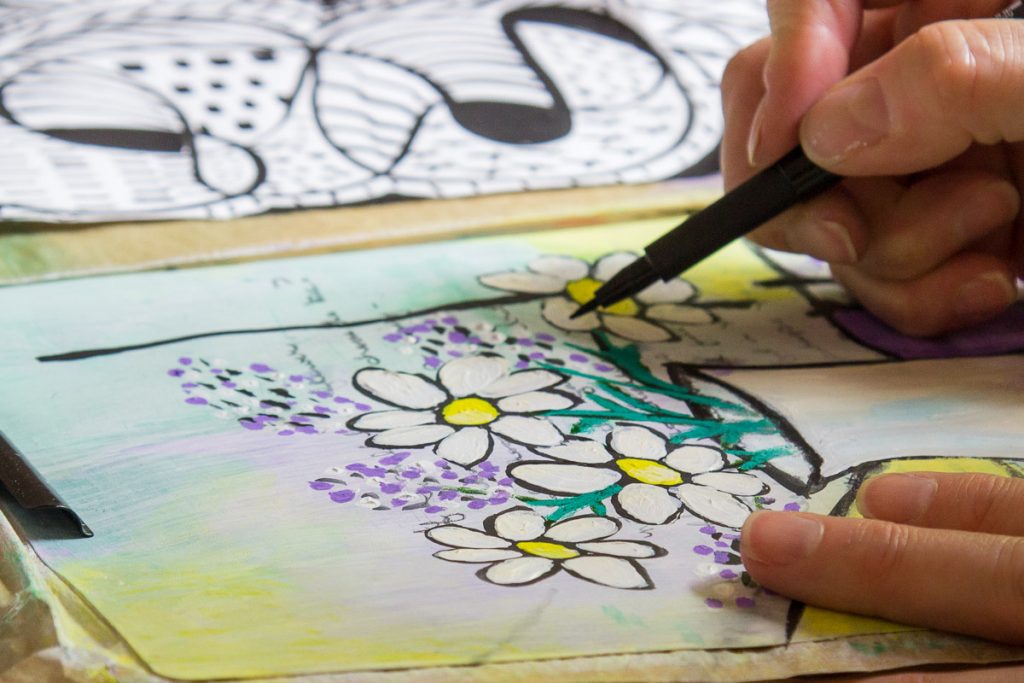 Not the flashiest flower in the garden – nor my favorite. Not a choice, really, it just feels right.
And as I am mindful of what feels right, I understand that, for me, the question isn't really "what flower?", but "why?"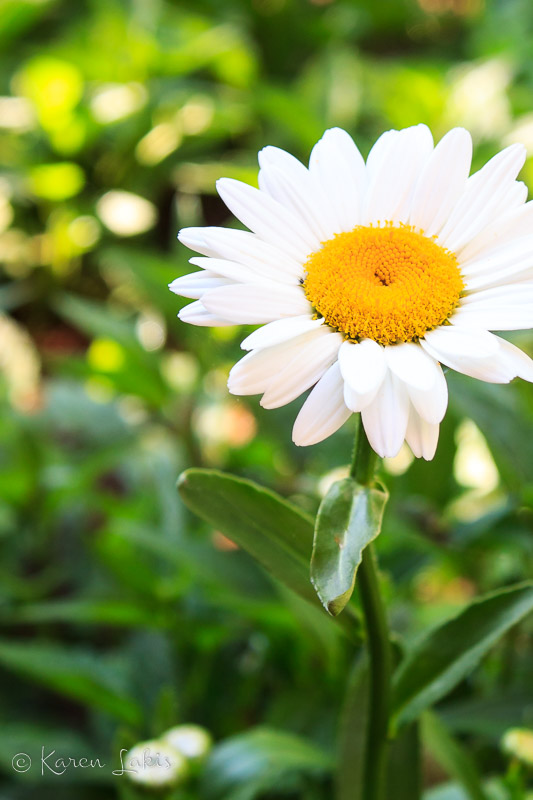 The daisy's beauty lies in its simplicity – the joy of daisy chains – the cheerful yellow and white of wild daisies picked by the roadside, filling a vase. Daisies make me smile. In the language of flowers, the daisy has many meanings, but did you know they also symbolize new beginnings? Neither did I, but that feels right, too.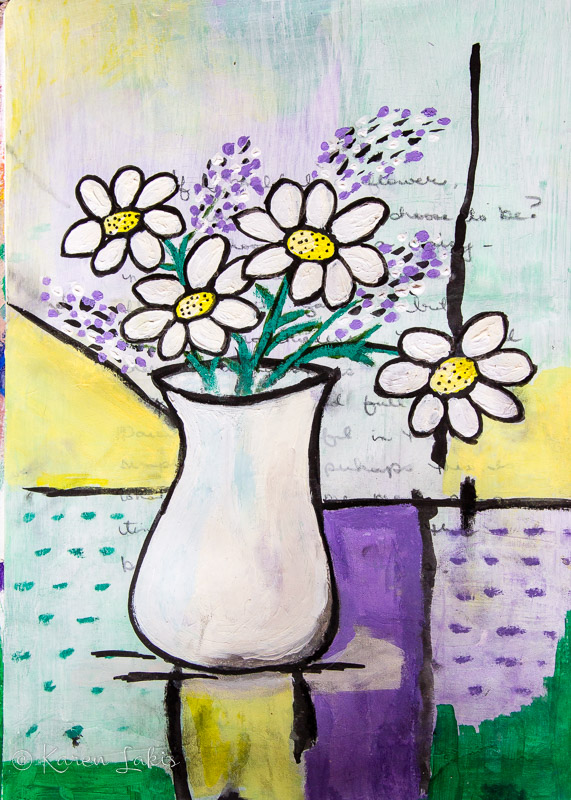 Walking through the room as I work on my art journal page, Greg comments – "that looks pretty"
Me: Really? because I feel like it's a bit of a mess. But then, I think it's supposed to be?
Greg: That's probably why it's pretty – you're out of your comfort zone.
Hmmmm – indeed…
Only four more weeks of back-and-forth to Boston – and yes, the countdown has begun!
And while summers are usually a bit more relaxed in my office, it seems that there is a lot going on, this year. I watch as everyone scurries about, reacting to "what" is happening; as always, I am much more interested in "why". Is anyone asking "why?" But then, I allow myself (remind myself) to sit back and watch, realizing it's okay to just shrug my shoulders – not my problem… This is a bit out of my comfort zone, too – and yet… smile…
This all reminds me of a quote I often see online by Neale Donald Walsch – "Life begins at the end of your comfort zone." Yeah… we'll see… I suspect I will be out of my comfort zone quite a bit in the weeks ahead – so far… it seems okay – it feels right.
And now – I'd love to hear from you. How is your summer going? Have you been stepping outside your comfort zone?