It's the most wonderful time of the year

Edward Pola & George Wyle
And with all due respect to Andy Williams – for me – this time of year has little to do with kids jingle belling or much mistletoeing. Sure, the holidays are grand, but it's winter I love – the snow, the cold – the whole shebang. And in Vermont, we know how to do winter!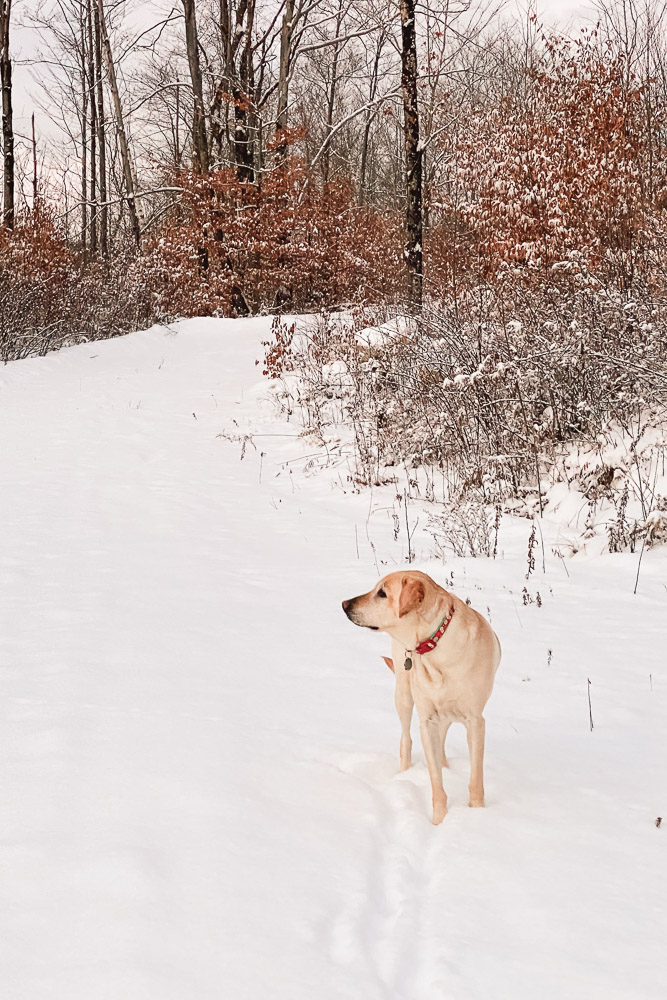 Before the sun peeks over the mountain, I roll out of bed and bundle up, heading out into the cold with Chessie. The steely blue sky brightens as we walk, with muted shades of pink and gold. Every few steps, I stop to take a photo and listen to the faint chirping of birds in the forest, barely audible as my boots crunch over the snow. Every day is different, and every day I'm awed in some small way.
We don't have any set holiday traditions except for tree decorating duties – which I have delegated to the grandkids. We pull out our semi-pathetic pre-lit tree and let them have at it.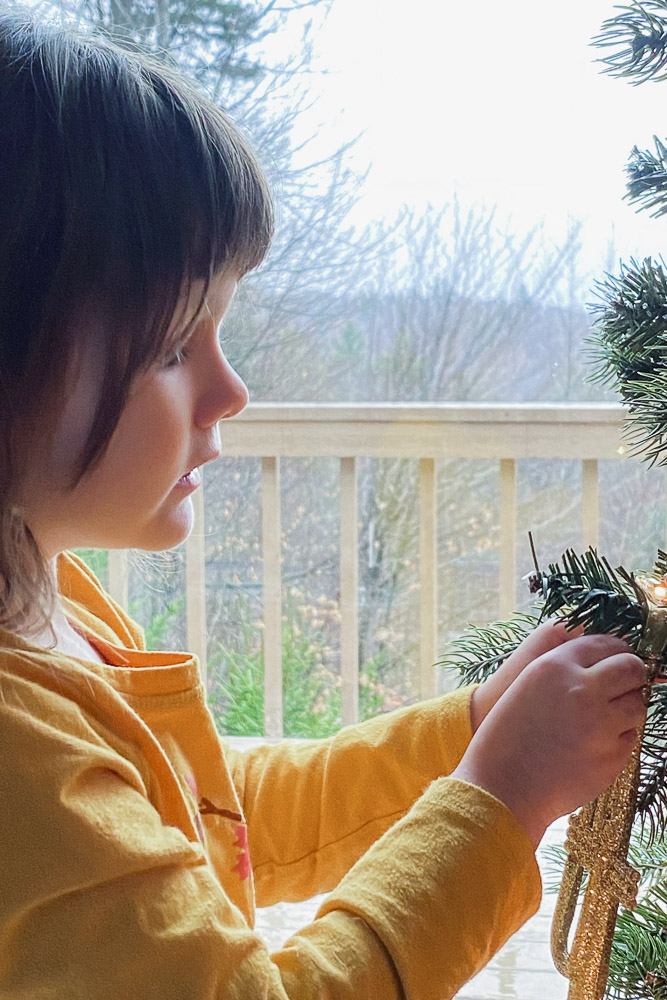 And if most of the ornaments are bunched in one spot – I'm okay with that.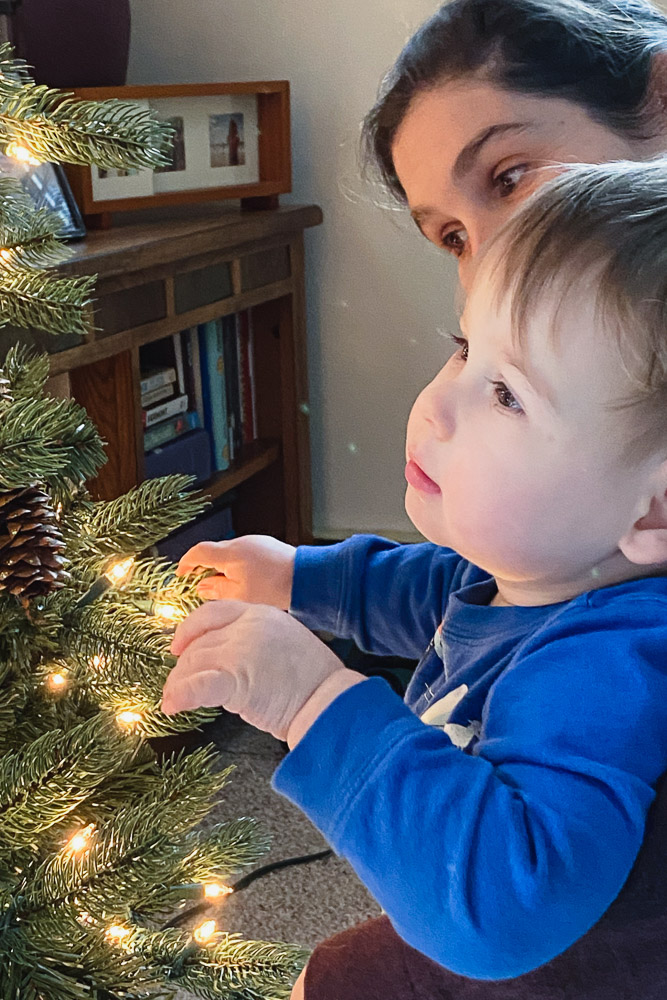 Without their help, I'd leave it bare – just the lights. Did I say semi-pathetic?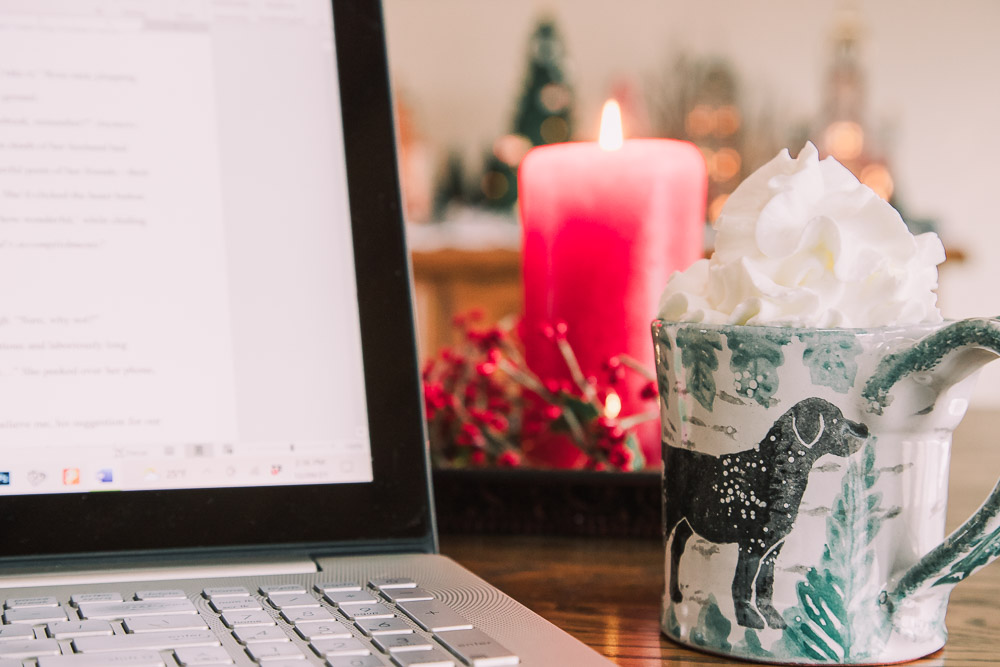 As the snow flies outside, I sit at my laptop, writing, revising, refining… I'm getting there. (Updates on that little adventure are in my newsletter. My latest issue, November/December, went out last week.)
Soon the lakes will freeze and the Green Mountains will be blanketed in white. Our skis and snowshoes are ready – our hats and gloves and boots – check. A holiday playlist for singing in the car, and cozy Christmas reads queued on my Kindle – check and check. Winter is my favorite season for exploring the forest.
I'm looking forward to the holidays and closing out 2021 – the year I started with a bright yellow journal and "hope" as my guiding word. It's impossible to know what 2022 will bring – sure to have its ups and downs, but I'll end 2021 as I started, with hope, and welcome the new year.
An now – I'd love to hear about your holiday plans and traditions. I feel as though the last couple of years have brought so much change. Do you have any traditions that you've held tight? What are you excited about this year?
I wish you well for the holidays – may they be joyful! Until next time, be well!