What a fickle month February has been. It's been cold, it's been warm, it's been bitter cold, and now it's (grossly) warm again. And no, we're not talking the kind of warmth for frolicking fun. We're talking Vermont winter warm. 🤨 This is supposed to be the month for snow—and lots of it… But try as I might, I can't do a darned thing about it, which leaves me with no choice but to be a sport and just roll with it—if I must.
I have a second calendar in my Project365 app—one for daily memories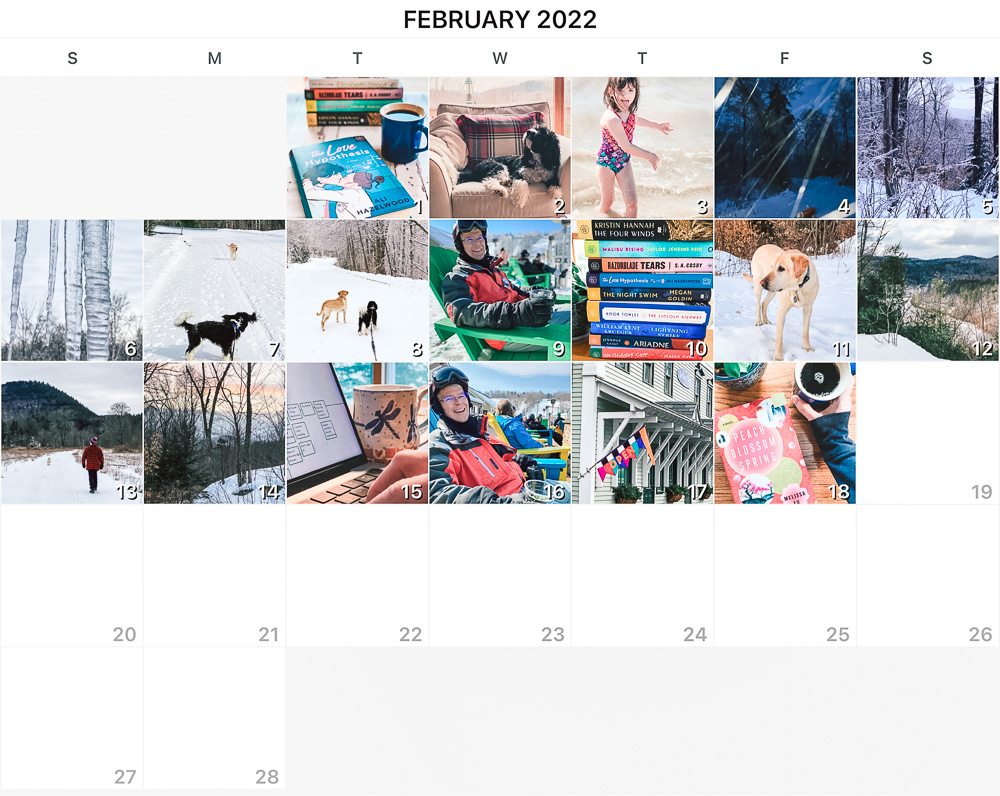 And this is how my fiendishly fickle month is shaping up so far: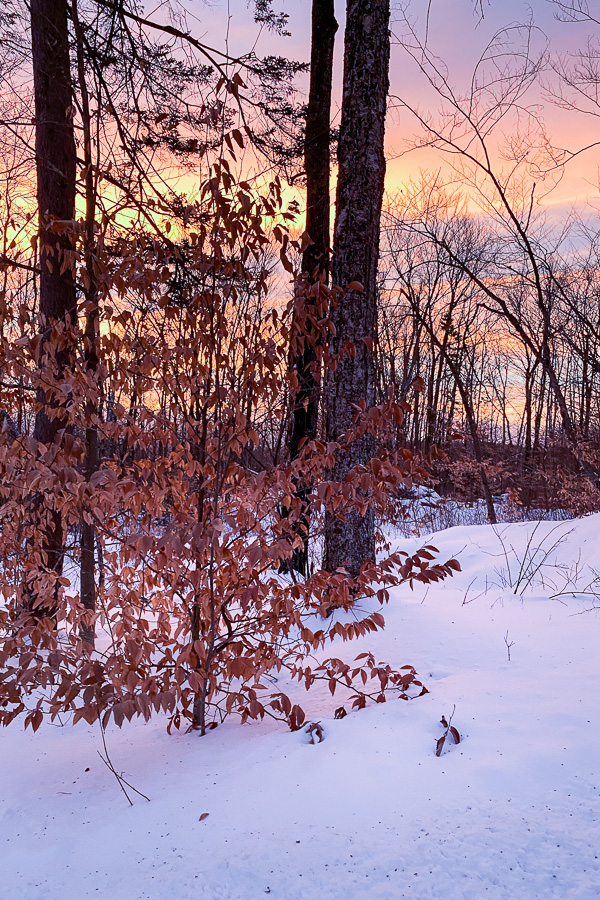 The sun's early rays paint the forest in ribbons of pink and blue,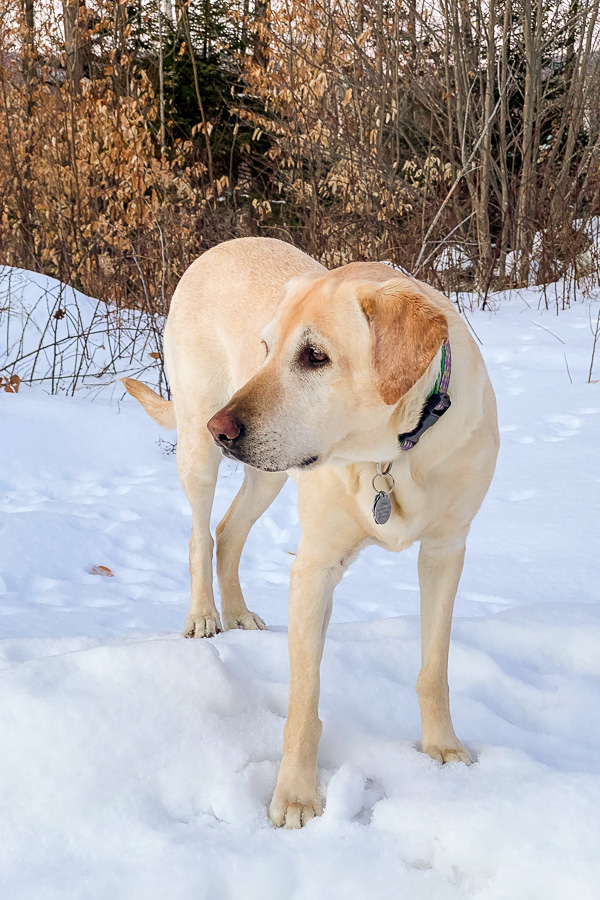 turning to gold.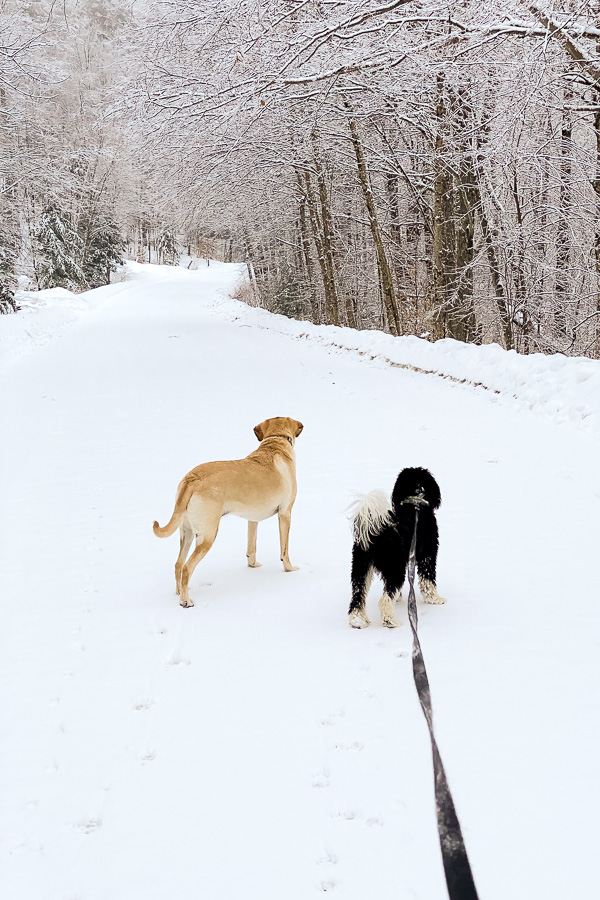 Morning walks included our daughter's dog, Tuxie, while she and her family basked in the warm Florida sunshine (the frolicking fun kind). I don't know what these two thought they saw, or heard, or smelled, but they had me on alert for fox, or coyote, or bear (who sometimes rudely awaken in winter). Or, it could have been our neighbor's dogs.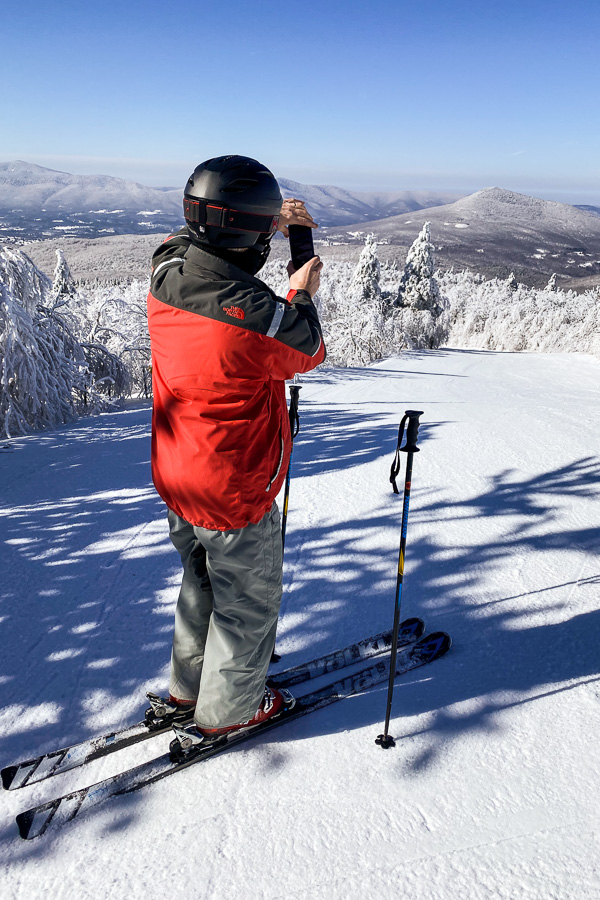 Bluebird days—on top of the frozen, glittery world.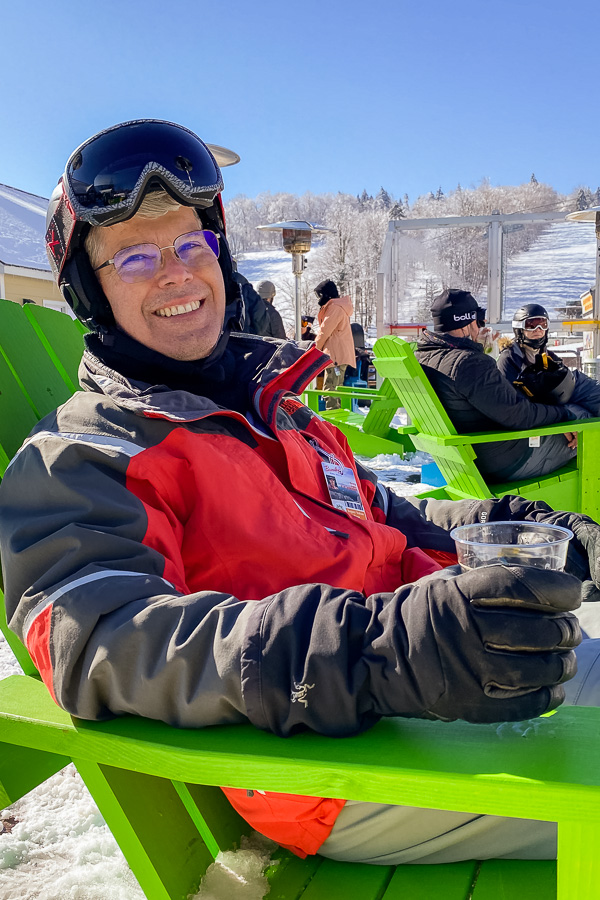 Warm sun, cool temps, and overpriced beer—après ski on the sun deck.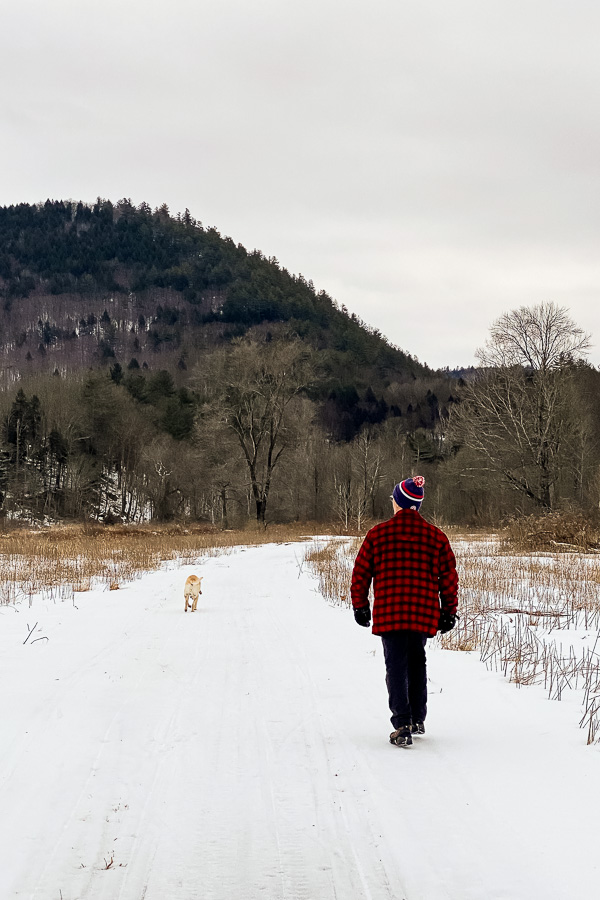 Bare trees and snow-covered bramble—winter hiking feels more open—more spacious.
Afternoons indoors—writing, plotting, studying, reading… Updates will go out next week in my February newsletter. Find out how to sign up here, or catch up with last month's issue—if you're so inclined.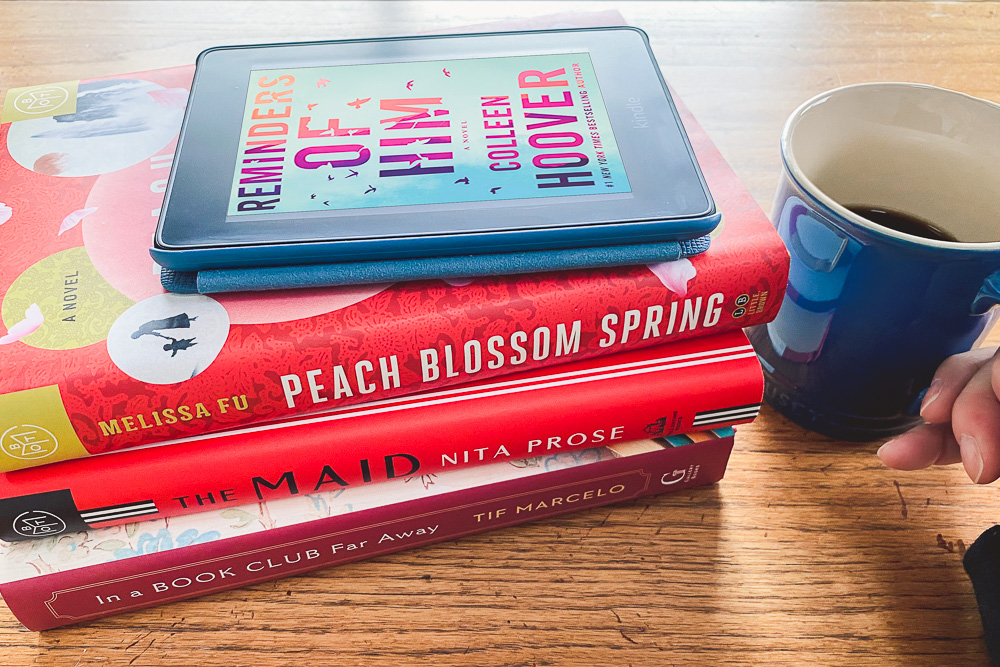 While February has been oh, so fickle weather-wise, I've been a fickle reader genre-wise. Not too surprisingly, my favorite of this bunch was the mystery—The Maid—which I highly recommend as a fun, light read that breaks all those pesky mystery rules. I'm already compiling my March reading list—a Mystery March read-a-thon—with LOTS of armchair traveling to Great Britain (love those British mysteries).
And while the rest of February remains its own mystery, I am ever hopeful for snow—and lots of it. If not, there's always March… right? ☺️
Until next time—be well!